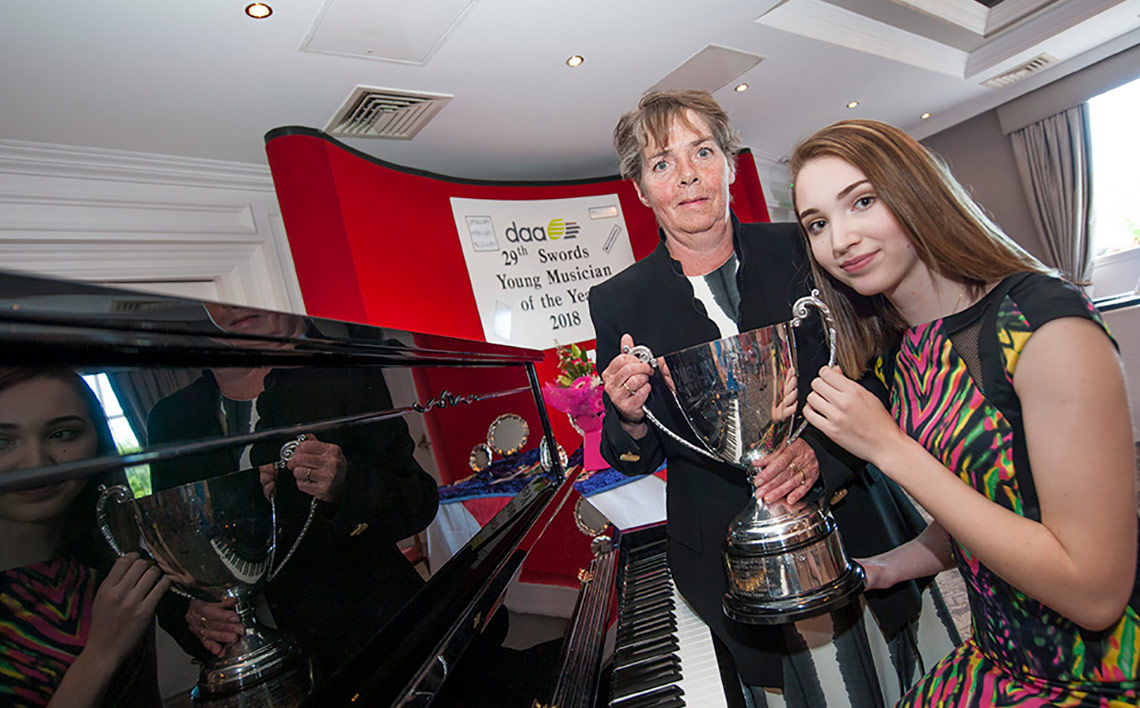 Kristine Bodrova from Swords was declared the Dublin Airport Swords Young Musician of the Year.
The competition sees young people from all over the Swords electoral area compete in various age ranges and categories including piano, guitar, keyboard, traditional music, strings, contemporary singing, classical voice, woodwind, recorder, brass and a chamber group award.
Bursary prizes and commemorative plates are awarded in each category with the overall winner crowned the Swords Young Musician of the Year.
Dublin Airport has been a proud sponsor of the competition since its inception 29 years ago and it is one of the longest standing relationships the airport has with a community event in Fingal.
Fifteen-year-old Kristine is a student of St. Finian's Community College in Swords. Dublin Airport has a long-standing relationship with St. Finian's Community College through its Business in the Community Skills@Work programme.
daa, Community Liaison Manager Maura Cassidy said: "It was a pleasure to see such great variety of local, young talent from Swords showcased in this wonderful competition. The standard seems to be higher every year and I want to congratulate all those who took part.
"Kristine is a very accomplished pianist and a very worthy winner of the Swords Young Musician of the Year. We are very proud to be supporters of this competition and of our strong links to our local community. I am particularly delighted that the overall winner is from one of our partner schools," she added.
The Swords Young Musician of the Year is supported through Dublin Airport's Community Fund. Dublin Airport is investing €400,000 per year over the next 25 years in local projects focused on areas such as environment and sustainability, sports and recreation, social inclusion and community development, health and wellbeing, and culture and heritage.
The Community Fund is just one of a number of ways in which Dublin Airport makes a positive contribution to its neighbouring and society in general.
Dublin Airport is a major economic generator, facilitating almost 120,000 jobs nationally bringing huge benefits to the local community and contributing €8.3 billion annually to the Irish economy.
Many of the 19,000 people who work on the airport campus, not just for daa, but also for all of the other businesses that are located at the airport, are drawn from neighbouring communities. The employment opportunities provided at the airport are vital to the economic well-being of the local community.
Image above: Dublin Airport's Community Liaison Manager Maura Cassidy with pianist and Swords Young Musician of the Year 2018 Kristine Bodrovaw.