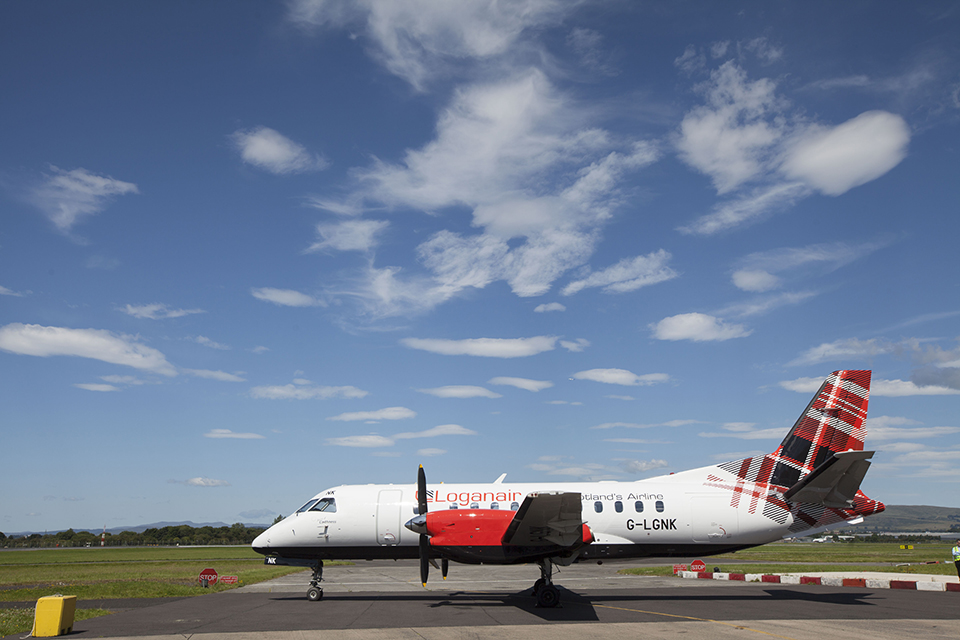 Dublin Airport welcomes today's announcement from Loganair that it is to operate a new Dublin to Carlisle Lake District Airport route in partnership with Stobart Group.
The airline will operate its daily service with a 34 seater Saab 340 aircraft from June 4.
"We are delighted to add the Lake District as a new destination to our route network," said Dublin Airport Managing Director, Vincent Harrison. "I have no doubt that the new route will be popular in both directions for Irish and UK customers.
"UK passengers travelling to the US via Dublin Airport on the new service can avail of US Pre Clearance facilities at Dublin meaning passengers save time on arrival in the US by completing all the necessary immigration and customs checks prior to departure. The only queue a pre cleared passenger encounters on arrival in the US is the taxi queue to their final destination," he added.
Head of Corporate Projects at Stobart Group, Kate Willard said "Stobart Group is committed to delivering a brilliant air travel experience between the UK and Ireland. There is huge demand for passengers in Ireland to visit Carlisle, which is home to major businesses and serves as a gateway to the Lake District, a UNESCO World Heritage site."
Dublin Airport welcomed a record 29.6 million passengers in 2017, a 6% increase over the same period last year. An additional 1.7 million passengers travelled through the airport in 2017.
Dublin Airport has flights to 191 destinations in 42 countries operated by 47 airlines.