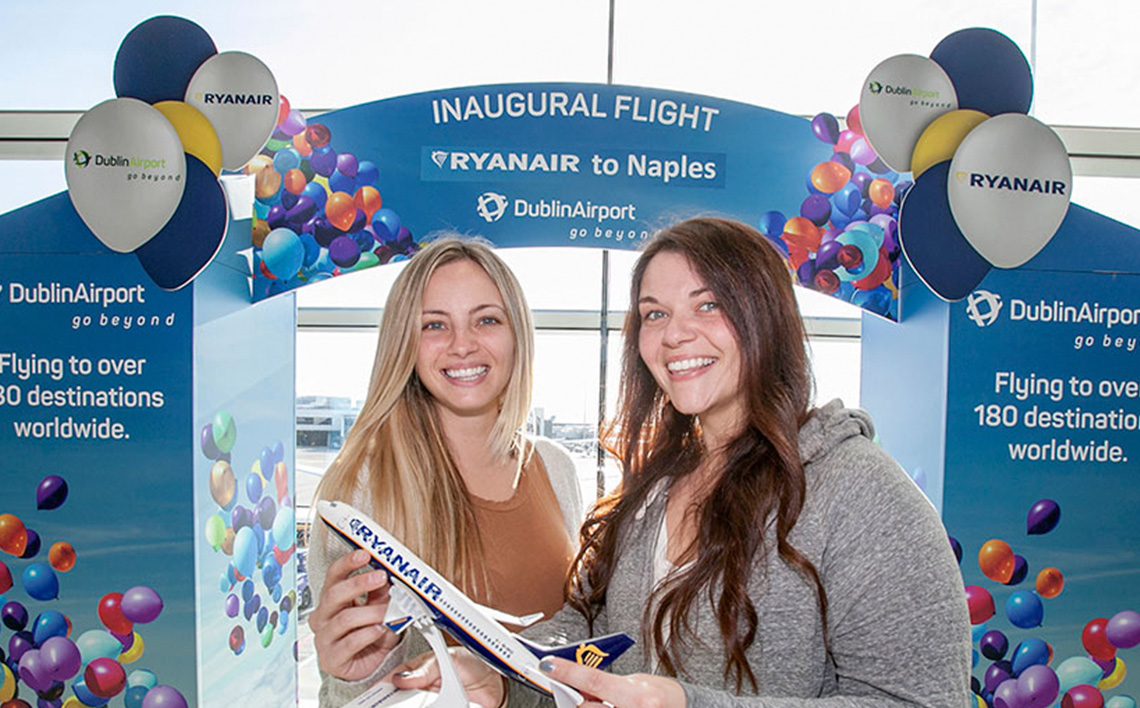 Dublin Airport is delighted to welcome Ryanair's new twice weekly year-round service to Naples.

Naples is the first of three new routes being launched by Ryanair this winter, the airline will also launch a new year-round double daily service to Munich and a daily service to Stuttgart in the coming weeks.

"We are delighted to see Ryanair expand its services further from Dublin Airport providing greater choice and flexibility for customers. Naples is a beautiful city steeped in culture and I have no doubt it will be a popular choice for passengers over the winter months," said Dublin Airport Managing Director Vincent Harrison.

"We will work closely with Ryanair to help promote these new services and look forward to celebrating new summer services to Paphos in Cyrus and Marrakech in Morocco in 2018," he added.

Commenting at the launch of its new Dublin Naples service, Senior Sales and Marketing Manager, Ryanair, Chiara Ravara said, "Winter is here and we're pleased to celebrate the launch of our new Dublin route to Naples, with a twice weekly service. This is the 9th Ryanair route between Dublin and Italy and customers and visitors can choose from 69 Dublin routes in total this winter, including our exciting new routes to Naples and Munich."

More than 22.7 million passengers have travelled through Dublin Airport in the first nine months of the year, which is a 6% increase on the same period in 2016.

Dublin Airport welcomed 1.3 million additional passengers between January and September.

Dublin Airport has direct flights to more than 185 destinations in 41 countries operated by a total of 47 airlines.



Pictured above: Lindy Hickman and Vicki Maher travelling on the inaugural flight from Dublin to Naples.