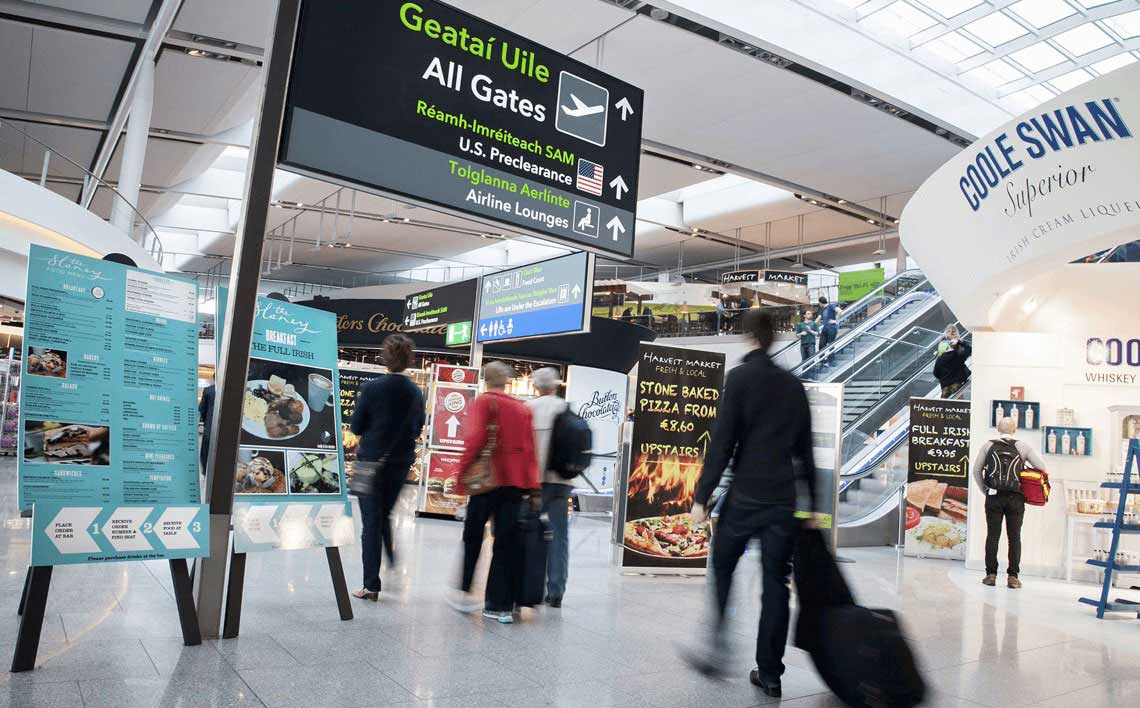 Anne Marie Crowley arriving in on an Aer Lingus flight from Liverpool and flying onwards to New York became Dublin Airport's one millionth connecting passenger over the weekend.

This the first time in a single year that over a million people have used Dublin Airport as a hub to connect onwards to another destination.

"We have been working very closely with Aer Lingus to market and promote flying from Britain to North America via Dublin Airport," said Dublin Airport Head of Transfer Product, Ronan Fitzsimons.

"This marketing drive has resulted in a 25% increase in the number of passengers connecting through Dublin Airport this year."

Aer Lingus Director of Operations, Davina Pratt said "We're delighted to welcome the one millionth connecting customer at Dublin airport. The growth in connecting customers underpins Aer Lingus' successful strategy of expanding its Dublin Airport base into a major European transatlantic gateway. We offer connecting services from 16 UK airports and over thirty Continental European airports to our transatlantic network at Dublin Airport.

Next year we will operate ten routes from Dublin to North America with the introduction of three new services to Los Angeles, Newark and Hartford, Connecticut. Aer Lingus' total long haul seat capacity will grow by more than 17% in 2016, representing the fourth consecutive year of more than double-digit long haul growth.

Feedback has been very positive from guests who tell us they value the ease of connecting at Dublin airport with pre clearance and customs facilities and the wide choice of onward connection to over 100 destinations across the U.S with our partner airlines. Aer Lingus truly is the 'smart way to the USA'." she added.

To make the transfer experience even easier, Dublin Airport offers passengers free unlimited wifi and a free DUB HUB mobile service powered by Google, to guide you seamlessly to your boarding gate. Simply enter your flight number on the DUB HUB homepage and follow the step-by-step virtual directions. The service also provides passengers with the very latest information on their flight.

"An increasing number of overseas passengers want to connect at Dublin Airport where we offer a smooth transfer process, excellent connections to Britain, Europe and North America, and the ability to preclear US customs and immigration at Dublin prior to departure on flights to the US," according to Mr Fitzsimons.

"We will continue to work closely with Aer Lingus and other airlines to showcase how easy and convenient it is to connect through Dublin Airport to more of our customers," he added

Dublin Airport is the only major airport in Europe to offer US preclearance, which enables passengers to save time on arrival in the US by completing all the necessary immigration and customs checks prior to departure. The only queue a precleared passenger encounters on arrival in the US is the taxi queue to their final destination.

Dublin Airport, which is Ireland's key international gateway, is celebrating its 75th anniversary this year. The airport has flights to about 170 scheduled and charter destinations in 38 countries on four continents.