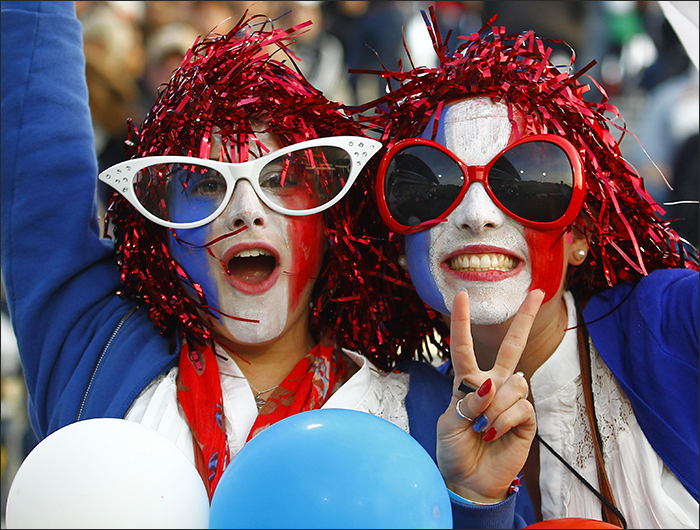 Dublin Airport will welcome over 7,500 French rugby supporters flying in for the much anticipated Six Nations clash between Ireland and France at the Aviva Stadium this Saturday afternoon.
A total of 45 extra flights have been added to the flight schedule at Dublin Airport taking fans to and from destinations in France such as Paris, Grenoble, Carcassonne, Bordeaux, Nantes, Toulouse, Marseilles, Lyon and Montpellier.
"The French rugby fans travel in great numbers and there is always a fantastic atmosphere at the airport whenever they come to Dublin for rugby matches," said Dublin Airport spokeswoman, Siobhán O'Donnell.
"Airlines are reporting high load factors on all existing scheduled routes from France this weekend. Dublin Airport will have extra staff on duty to cope with the large numbers expected through the airport on Sunday when the majority of fans return home," she added.
The match will be shown on tv screens in both terminals.