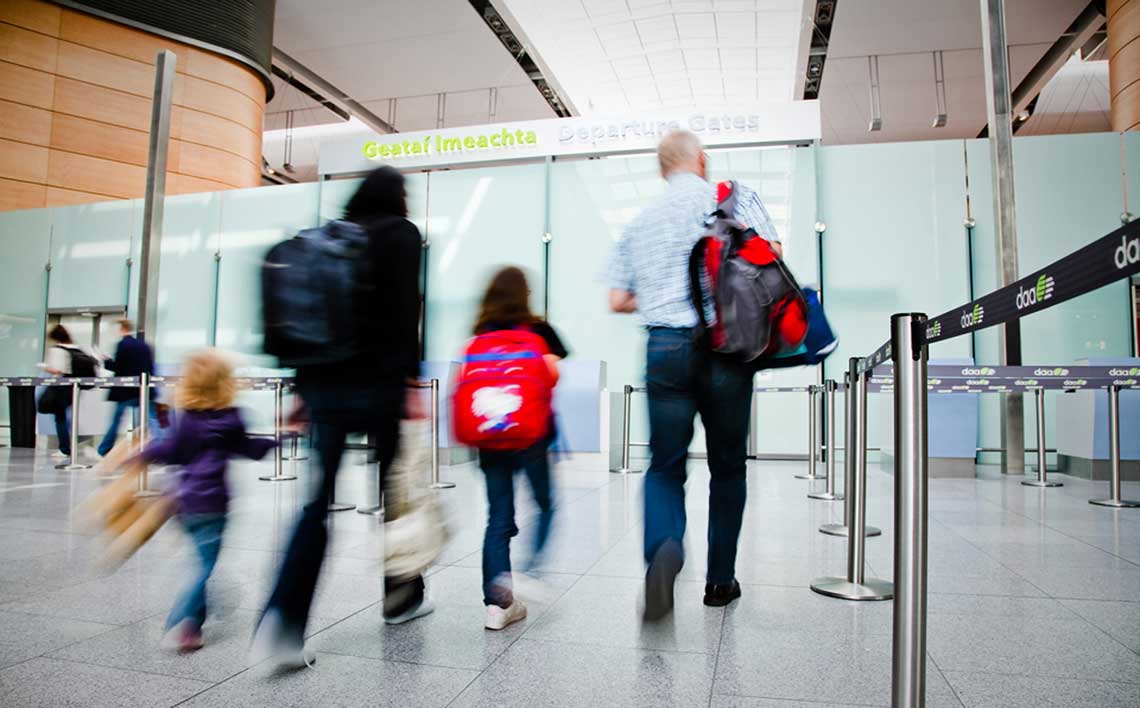 1.5 Million Extra Passengers Welcomed
Passenger numbers at Dublin Airport increased by 13% to just over 13 million during the first six months of the year, according to daa.
The airport welcomed over 1.5 million extra passengers during the first half of 2016.
"Passenger volumes are continuing to grow strongly at Dublin Airport and this is due to the addition of 15 new services to our route network," said Dublin Airport Managing Director, Vincent Harrison.
"The outlook for the rest of the year remains positive with 2016 on course to surpass last year, which was the busiest in the airport's history. Dublin Airport reached a significant milestone recently welcoming 100,000 passengers in a single day for the first time ever," he said.
UK passenger traffic is up 13% with almost 4.8 million passengers flying to and from 19 UK cities in the first six months.
With over 106 destinations to choose from, passenger traffic to and from continental Europe grew by 13% in the first six months with over 6.6 million passengers travelling on our European route network.
Transatlantic traffic increased by 19% with 1.2 million passengers travelling between Dublin and North America during the first half of the year. This summer 10 airlines are flying 342 flights to and from North America to 11 destinations in the US and four in Canada per week – an average of 48 flights per day.
Other international traffic, which includes flights to two destinations in the Middle East and two African destinations, fell by 1% with over 365,000 passengers flying to and from these locations.
The number of passengers on domestic flights increased by 25% with almost 45,000 people taking flights within the Republic of Ireland.
"We have welcomed two new airlines in the first six months of the year with Aegean Airlines launching a new service to Athens and Cobalt Aero recently flying to the Cypriot capital of Larnaca. Later this year we welcome the return of KLM when it starts a new service to Amsterdam, while Aer Lingus launch two new long haul services to Newark and Hartford, Connecticut in September," Mr Harrison added.
The number of passengers using Dublin Airport as a hub to connect to other destinations increased by 28% with almost 448,000 passengers connecting through Dublin Airport in the first six months of the year.
Dublin Airport has direct flights to over 180 destinations in 40 countries on four continents.