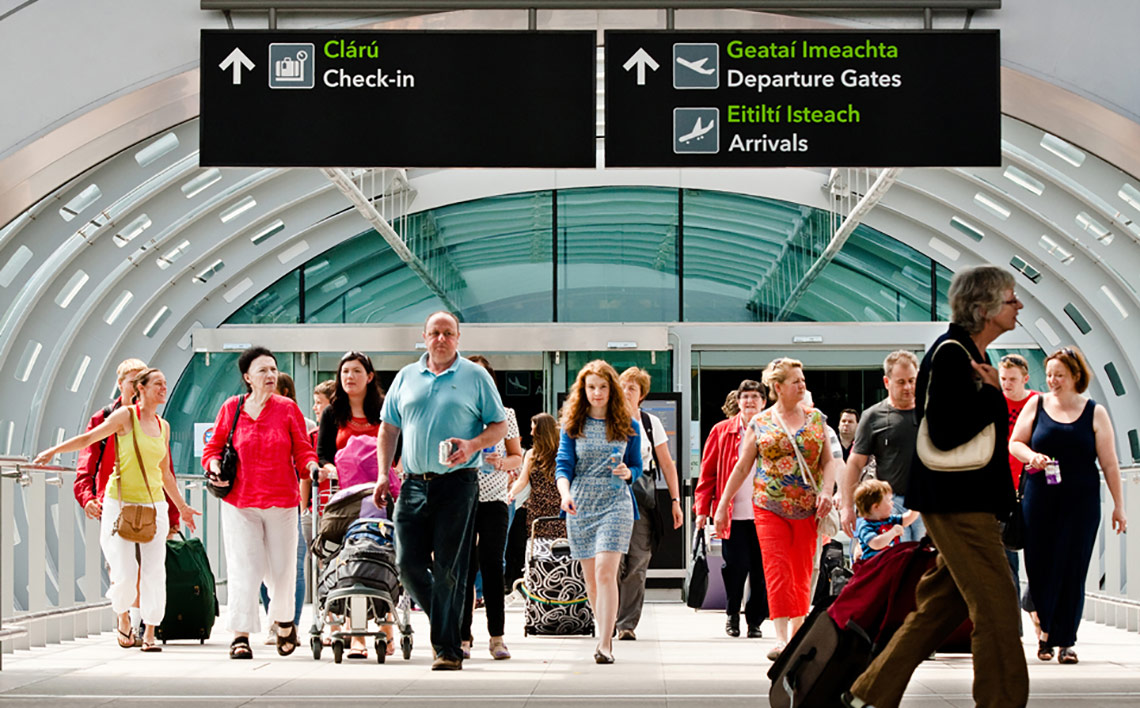 More than 367,000 passengers are expected to travel through Dublin Airport this May Bank Holiday weekend from Friday, May 4 to Monday May 7, 2018.
Passenger numbers are 8% up over the same weekend last year according to Dublin Airport.
daa's Head of External Communications Siobhán O'Donnell said more than 2,600 flights will arrive and depart this May Bank Holiday at Dublin Airport as the summer holiday season gets underway.
"Fourteen new routes and services are being added to Dublin Airport's summer schedule in the coming weeks, giving our customers greater choice and flexibility," said Ms O'Donnell. "We have four new airline customers to Dublin this summer. Earlier this week Croatia Airlines started its new service to Zagreb and we also have Cathay Pacific starting direct services to Hong Kong, Hainan Airlines operating a new route to Beijing, and Icelandair launching a service to Reykjavik."
This summer Dublin Airport will have flights to 195 destinations in 42 countries, operated by 56 airlines.
More than six million passengers have travelled through Dublin Airport in the first quarter of this year, representing a 4% increase, or an extra 248,500 passengers, compared to the same period last year.
Dublin Airport has the following advice for passengers travelling over the course of this holiday weekend:
• Passengers are advised to check which terminal their flight is departing from BEFORE leaving home. Aer Lingus, Aer Lingus Regional, Emirates, Norwegian Airlines and ALL the US carriers operate from Terminal 2 while all other airlines operate from Terminal 1.
• Passengers should plan to arrive in the terminal building at least 90 minutes before their flight departure time irrespective of whether they are checking in online or at the airport.
• EU Aviation Security regulations concerning liquids are still in place. In this regard passengers are advised to check the details of these regulations on www.dublinairport.com BEFORE setting out on their journey to the airport.
• Once again passengers are reminded to remove all sharp objects from hand luggage. These objects should be packed into checked-in luggage, in addition, all laptop computers and tablet devices must be removed from their outer casing for security screening.

Dublin Airport will have Customer Care teams on duty across both terminals this bank holiday weekend to help passengers with their journey through the airport.