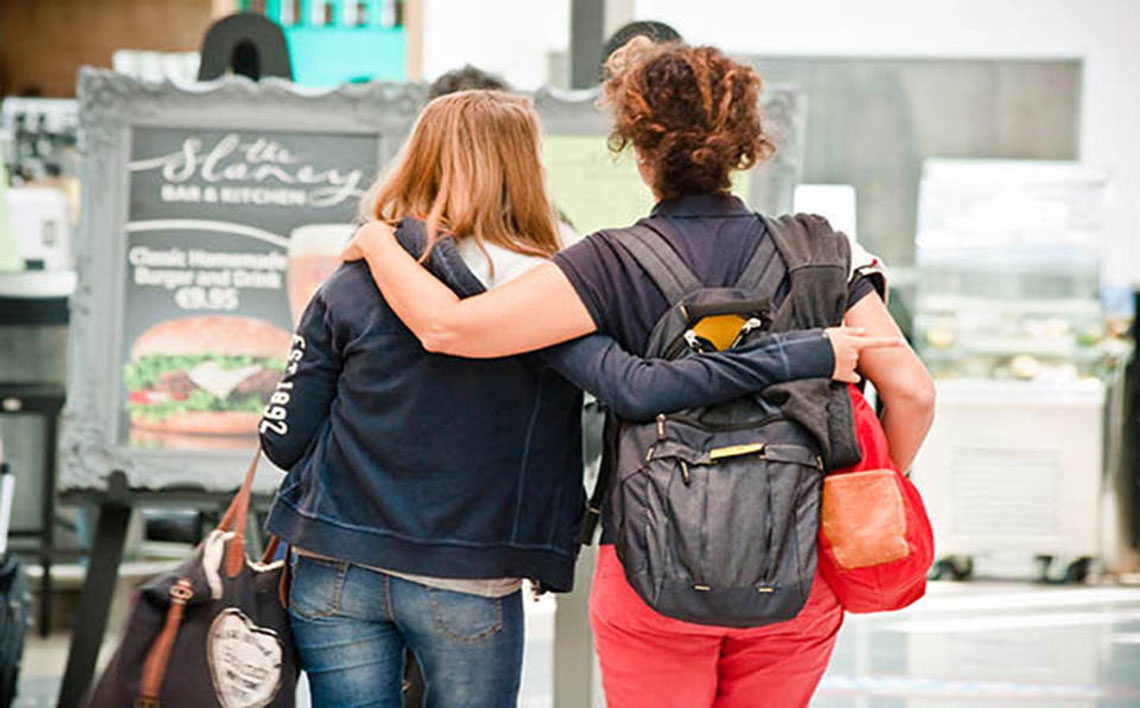 More than 383,000 passengers are expected to travel through Dublin Airport this May Bank Holiday weekend from Friday, May 3 to Monday, May 6, 2019. Passenger numbers are up 4% compared to the same weekend last year, according to Dublin Airport.
Dublin Airport Communications Manager, Siobhán O'Donnell said over 2,700 flights will arrive and depart this May Bank Holiday weekend as the summer holiday season gets underway.
"Dublin Airport has 23 new routes this summer so there is more choice than ever for passengers travelling abroad and for overseas visitors coming to Ireland," Ms O'Donnell said.
"We're expecting a busy weekend, so we are advising passengers to go directly to security screening once they have checked-in. Both terminals have a wide variety of restaurants and shops beyond the security screening area."
Passengers are also advised to familiarise themselves with security screening procedures including the rules relating to liquids and gels and prepare in advance so that they can complete the security process without delay to themselves or to their fellow passengers.
"The addition of 6 new long-haul new services, and 17 new short-haul routes, coupled with additional capacity and frequency on 14 existing routes is contributing to the increase in passenger numbers," Ms O'Donnell added.
The increased traffic at Dublin Airport brings more jobs in tourism, trade and investment throughout the country.
Dublin Airport has flights to almost 200 destinations in 43 countries, operated by 53 airlines and is the 11th busiest airport in the European Union.
Dublin Airport has the following advice for passengers travelling over the course of this Bank Holiday weekend:
• Passengers are advised to check which terminal their flight is departing from BEFORE leaving home. Aer Lingus, Emirates, Norwegian and all the US carriers operate from Terminal 2, while all other airlines operate from Terminal 1.
• Passengers should plan to arrive in the terminal building at least 90 minutes before their flight departure time irrespective of whether they are checking in on the web or at the airport. Some airlines advise passengers to arrive earlier than 90 minutes at busier times; passengers should consult their airline's website before travelling to the airport.
• EU Aviation Security regulations concerning liquids are still in place. In this regard passengers are advised to check the details of these regulations HERE before setting out on their journey to the airport.
• Once again passengers are reminded to remove all sharp objects from hand luggage. These objects should be packed into checked in luggage, in addition, all laptop computers must be removed from their outer casing for security screening.