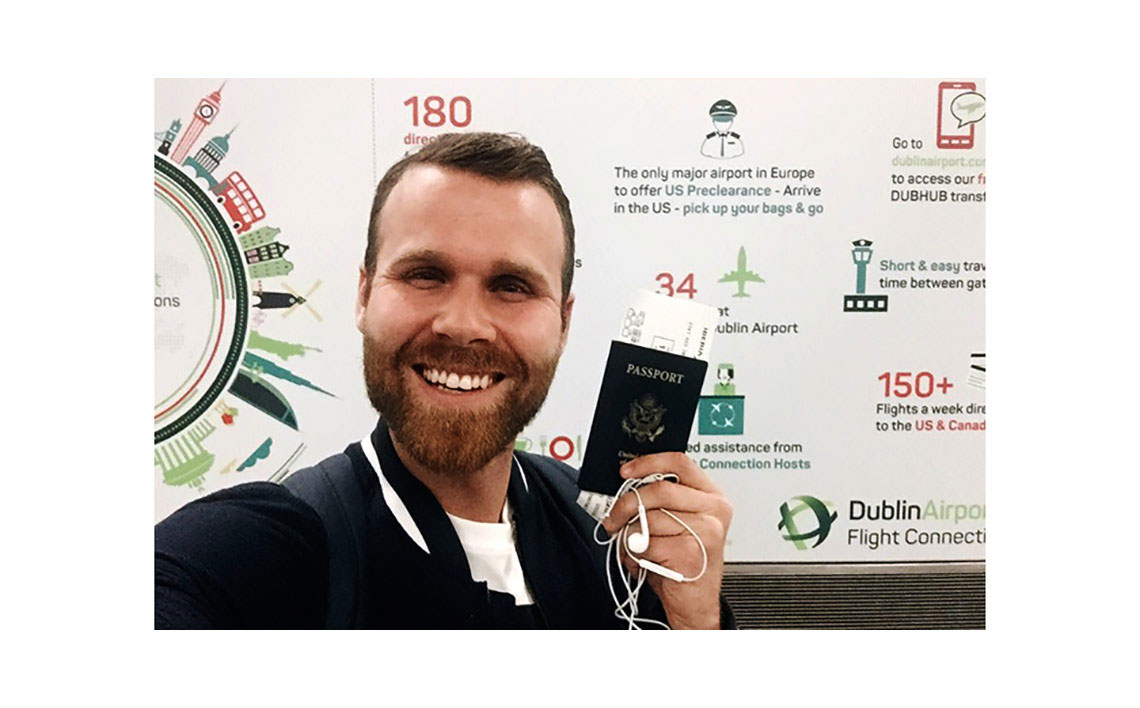 Dublin Airport reached a significant milestone recently when the number of passengers connecting onward to another destination exceeded one million between January and October, a 20% increase over the same period last year.
Dublin Airport, Head of Transfer Product, Ronan Fitzsimons said the record numbers are largely due to additional capacity on new and existing routes. "The ability to fill this capacity, given the size of the overall market, is testament to the combination of value fares and the product proposition which Dublin Airport can offer. We see Dublin Airport as an airport that people want to connect through, rather than have to connect through."
To mark this significant achievement, Dublin Airport held a competition over the summer months for onward connecting passengers only. The competition required passengers to take a selfie at the airport's 10 Reasons to Connect at Dublin Airport sign and share it on @DublinAirport twitter account referencing #DUBConnections.
Ryan Meyers from Chicago was the lucky winner of the prize, two return transatlantic flights.
Mr Meyers, who has connected through Dublin Airport on numerous occasions, was delighted to receive the news that he had won the competition. "This is such a great win for me and I am thrilled with this prize. I am always highly impressed by the ease and convenience of connecting at Dublin Airport, the customer service available and the airport's free and reliable Wi-Fi."
In total, more than 24 million passengers have travelled through Dublin Airport in the first ten months of the year, an 12% increase when compared to the same period last year.
Dublin Airport has direct flights to over 180 destinations in 40 countries on four continents, and connects over 400 city pairs between Europe, North America and the Middle East.
Image above: Ryan Meyers - winner of the #DubConnections social media competition