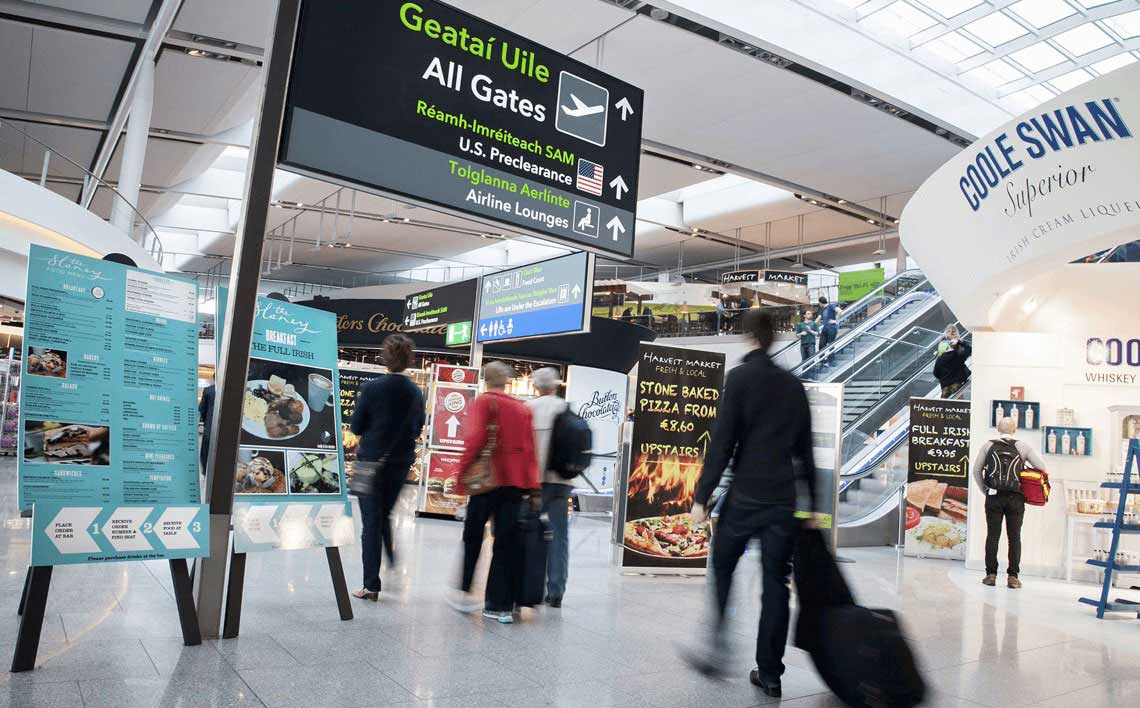 1.1 million extra passengers welcomed so far this year.
A record number of passengers travelled through Dublin Airport in May.
Passenger numbers grew by 13% last month, with more than 2.2 million passengers travelling through the airport. This made it the busiest May ever in the 75 year history of Dublin Airport.
"The latest monthly figures from *ACI Europe reported that Dublin Airport passenger traffic continues to grow at around three times the European average," said Dublin Airport Managing Director, Vincent Harrison.
Almost 1.2 million passengers travelled to and from continental Europe in May, a 12% increase compared to last year. UK traffic recorded a 13% increase, with almost 754,000 passengers travelling last month.
Passenger volumes to and from North America grew by 13%, with almost 234,000 passengers travelling this route sector in May.
Other international traffic, which includes flights to the Middle East, increased by 22% in May, with over 56,000 passengers travelling these routes during the month.
More than 6,000 passengers travelled on domestic routes last month, which was a 5% decrease on last year.
Passenger numbers at Dublin Airport have increased by 14% in the first five months of this year, as almost 9 million passengers used the airport. The major increase in passenger numbers means that Dublin Airport has already welcomed more than 1.1 million extra passengers so far this year.
"The record growth in passenger numbers is good news for the Irish economy as a recent economic impact study shows Dublin Airport supports almost 100,000 jobs both locally and nationally.
"Every one million additional passengers at Dublin Airport supports more than 1,000 extra jobs in the industry," Mr Harrison added.
(*ACI, Airports Council International represents over 400 airports worldwide.)