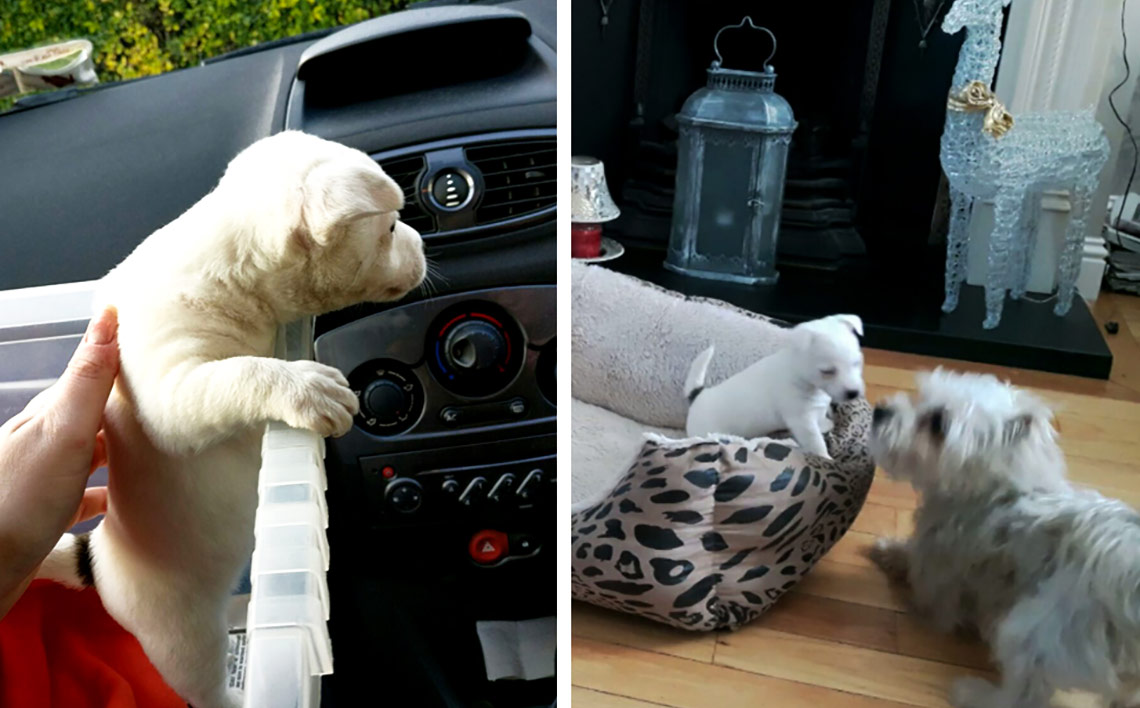 Sneachta, the six-week-old puppy that was found at Dublin Airport last week, has been successfully rehomed with a member of the airport's security team.

The local vet who treated Sneachta after he was found in a plastic container at the rear of the Terminal 1 multi-story car park advised that given his young age, the puppy should be rehomed in a location with another dog.

One of the members of the airport's security team, who is a dog owner, has now adopted Sneachta and he has renamed him Milo. Milo is now safely ensconced in his new home and is settling in well with his new human and animal family.

"We were overwhelmed with offers on social media from many members of the public offering to take Sneachta," said Dublin Airport spokeswoman Siobhan O'Donnell. "We also received a number of blankets and toys for him, and these have gone with Milo to his new home. We would like to thank everyone for their concern in relation to Sneachta/Milo and also for their generosity in offering to rehome him.

While this tale had a happy ending, that isn't the case for many dogs that end up as unwanted gifts at Christmas. If you would like information in relation to adopting an unwanted dog please contact the Irish Society for the Prevention of Cruelty to Animals (ISPCA) by telephone on 043 3325035 or via email info@ispca.ie.
The ISPCA recommends adopting a puppy from your local rescue centre or dog pound in the New Year. There are so many pets looking for responsible homes where they will be cared for and happy for the rest of their lives.