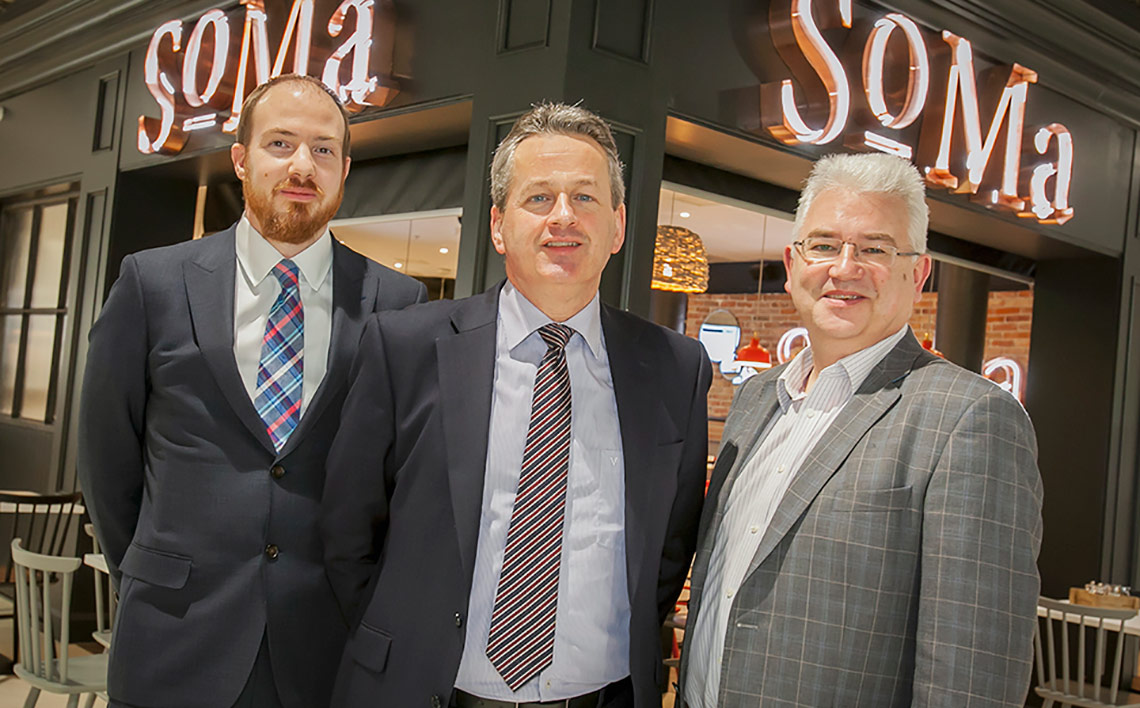 Ten new jobs have been created at Dublin Airport with the opening of SoMa restaurant in Terminal 1.
Located beyond the passenger security screening area at the 300 boarding gates, SoMa takes its inspiration from the South of Market and Mission District in San Francisco. SoMa, which is operated by Kylemore Services Group (KSG) aims to blend the culinary creativity of San Francisco with the very best of Irish produce.
SoMa has a strong focus on sustainability and will not have any single use plastic items within the restaurant. There will also be a 10-cent surcharge for takeaway disposable cups and containers, all of which will be compostable and biodegradable.
The menu includes a number of contemporary kitchen classics, all-Irish premium burgers, a range of salads and a signature special of Mexican fish tacos. All dishes are freshly prepared daily.
Dublin Airport's Food and Beverage Manager, Daniel Saunders said "SoMa was an exciting addition to the 300 boarding gate area which has flights to destinations in Europe, the Middle East and the Asia Pacific region.
"SoMa offers an excellent selection of quality dine-in and take away food options, so there's something to suit all tastes, Saunders added.
"We are delighted that SoMa is leading the way in terms of sustainability as Dublin Airport's first single-use plastic free food and beverage outlet. Single use plastic bottles, drinking straws, or plastic condiment sachets will not feature at SoMa and we will be encouraging other operators to follow this trend."
KSG Chief Executive Michael Gleeson said the group was delighted to bring SoMa to Dublin Airport. "We are confident that our casual dining restaurant will be a big success with both passengers and airport staff. We focus on the quality of our ingredients and the skills of our chefs to deliver a new contemporary dining experience."
Dublin Airport supports 117,300 jobs in the Irish economy, including 19,200 people employed directly at the airport and its environs. The economic activity underpinned by Dublin Airport in terms of the spin-off benefits through trade, tourism, and jobs is worth €8.3 billion to the Irish economy annually.
Last year Dublin Airport welcomed 31.5 million passengers, which was a 6% increase on 2017. Dublin Airport has flights to almost 200 destinations in 43 countries, operated by 56 airlines and is the 11th busiest airport in the European Union.
Image above. Dublin Airport Food & Beverage Manager Daniel Saunders, KSG Chief Executive Michael Gleeson and Dublin Airport Managing Director Vincent Harrison at the opening of SoMa restaurant in Terminal 1.