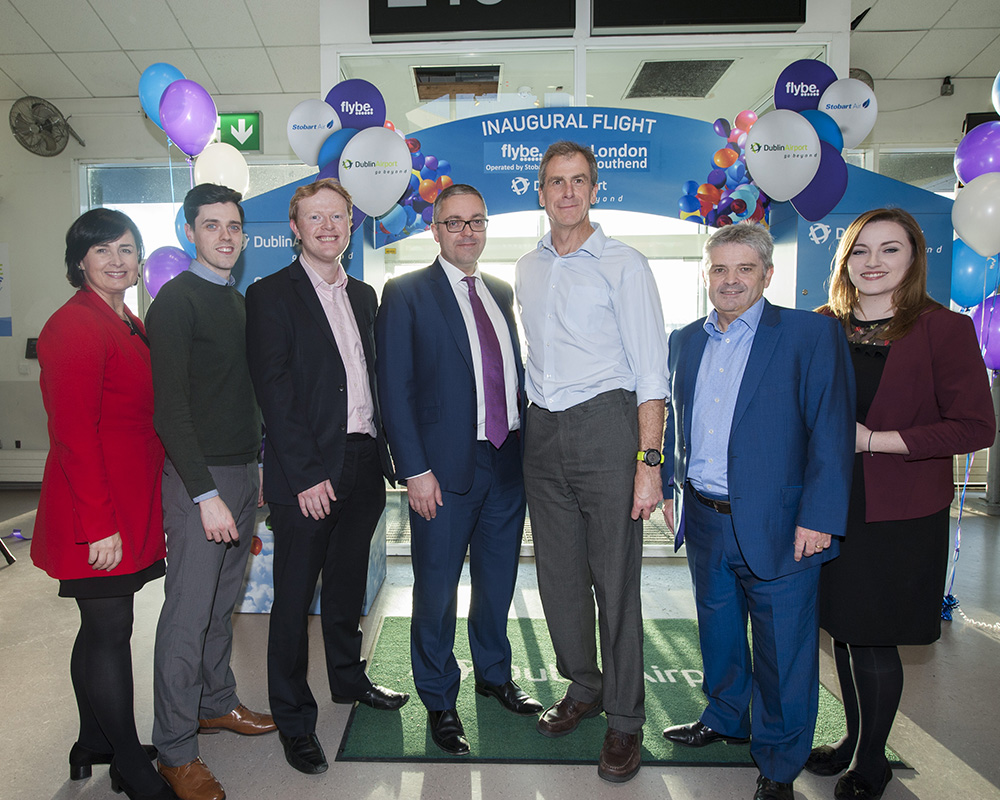 Dublin Airport is delighted to welcome Stobart Air's new route to London Southend. The three times daily, year-round route will operate under the Flybe brand.
"We are delighted to see Stobart Air go from strength to strength expanding its route network from Dublin Airport providing greater choice and flexibility for passengers travelling to London," said Dublin Airport Managing Director, Vincent Harrison.
"Dublin-London is the busiest route in Europe with almost five million passengers travelling between the two cities every year," he added.
Commenting today, as the inaugural flight from Dublin to London Southend takes off this week, Graeme Buchanan, Managing Director of Stobart Air, said: "We are delighted to see our new Dublin to London Southend route begin. Passenger bookings on the route have been strong which is testament to the popularity of this new service.
"As an airline, we are committed to providing more choice to our customers and the addition of extra flights from May 2018, means greater flexibility and more choice at a busy time of the year. London Southend is one of the UK's fastest growing airports, offering unique convenience and direct access to central London and we look forward to working with the team there to grow and develop this route."
More than 22.7 million passengers have travelled through Dublin Airport in the first nine months of the year, which is a 6% increase on the same period in 2016.
Dublin Airport welcomed 1.3 million additional passengers between January and September.
Dublin Airport has direct flights to more than 185 destinations in 41 countries operated by a total of 47 airlines.
Pictured above: Dublin's Airport's Edel Redmond; Ciaran Smith, Network Development Manager, Stobart Air; Stephen O'Reilly, Dublin Airport: Graeme Buchanan, MD, Stobart Air; Martin Saxton, CCO, Stobart Air; Jon Woolf and Michelle Reilly, Dublin Airport.