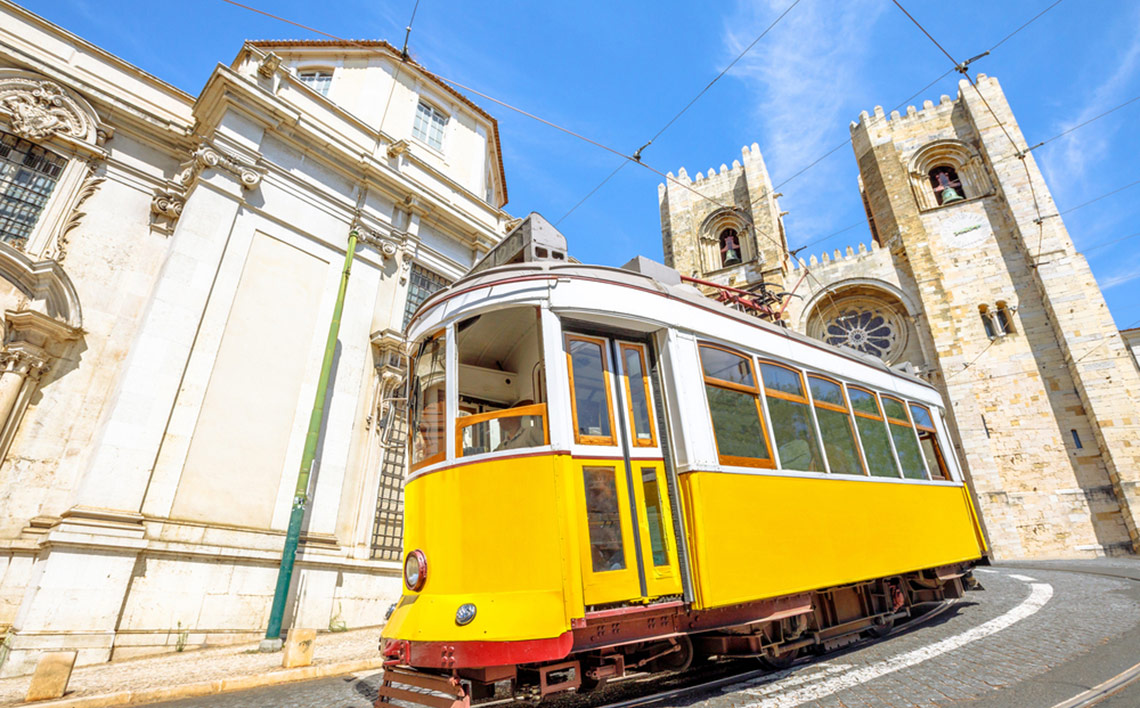 Portuguese airline TAP is to launch a new double daily service between Dublin and Lisbon from next summer.
The new route will bring additional choice for passengers travelling between Dublin and Lisbon and will also offer convenient onward connectivity to South America and other locations via TAP's global network.
"We're delighted to welcome TAP back to Dublin Airport after an absence of more than a decade," said Dublin Airport Managing Director Vincent Harrison. "We look forward to working closely with TAP to promote this new service," he added.
TAP Chief Executive, Antonoaldo Neves, said the new Dublin service was part of an expansion programme that was "another step in the path of strong strategic growth that the company has been going through in recent years and will continue to develop".
Lisbon is one of Europe's most popular city break destinations, with a historic city centre, cool nightlife and 290 days of sunshine per year.
Dublin-Lisbon is already a strong market for Dublin Airport with about 276,000 passengers taking flights between two capital cities in the 12 months to the end of June.
There is also a strong market for onward connections to South America from Dublin Airport. There is a significant Brazilian community in Ireland with more than 10,000 Brazilians living in the Republic of Ireland, according to the 2016 census. Last year, about 152,000 people travelled from Dublin on connecting flights to destinations that are served via the TAP network.
TAP will operate two flights per day from Dublin to Lisbon starting on April 1, 2019. The new route will be operated by either an Airbus 319 aircraft with 144 seats or an Airbus 320 with capacity for up to 144 passengers.
The morning flight is due to depart Dublin at 10.35 arriving in Lisbon at 13.15. The afternoon service is due to depart Dublin at 17.30 arriving in Lisbon at 20.10pm. All times are local.
TAP, which is part of the Star Alliance, operates a fleet of 88 aircraft and carried 14.2 million passengers last year.
TAP's new service to Lisbon is the fourth new route to be announced for Dublin Airport for 2019. American Airlines will operate a new Dallas service, Norwegian is adding Hamilton Ontario to its network from Dublin and Ryanair will have a new double daily service to London Southend Airport.
So far this year, more than 18 million passengers have travelled through Dublin Airport, which is a 6% increase over the same period last year. More than one million additional passengers have been welcomed during the first seven months of the year.
This summer Dublin Airport had flights to 195 destinations in 42 countries, operated by 56 airlines.