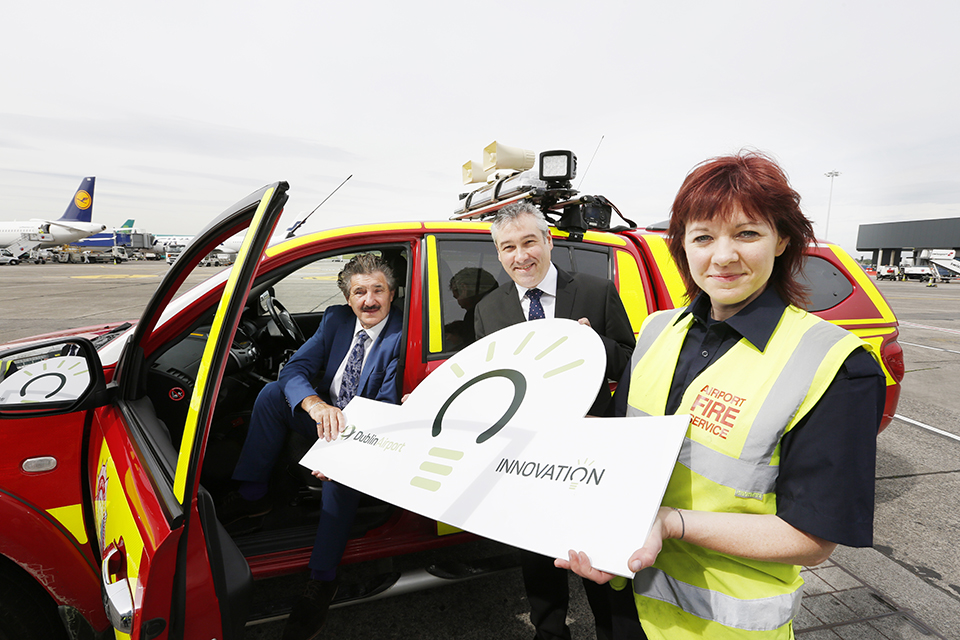 Dublin Airport and Enterprise Ireland, have launched a competition for firms to research and develop potential new solutions to address the challenges of wildlife activity on the airfield at Dublin Airport.
Through the Small Business Innovation Research (SBIR) open tender initiative, applicants are encouraged to look at the use of smart, low cost and innovative technology that further reduces the risk posed by wildlife on the airfield.
Dublin Airport Managing Director Vincent Harrison said that the airport is committed to providing a safe environment on the airfield for passengers and airline customers as well as those who work at the airport. "The aviation business is dynamic and constantly evolving and we are continually seeking solutions that are specific to our industry challenges. Like other international airports, Dublin Airport already has robust systems in place that continuously monitor wildlife activity around our airfield.
"We are delighted to work with Enterprise Ireland's SBIR initiative to see whether new technological solutions can assist us in further reducing the potential safety risk posed by birds and small animals on our airfield," he added.
Commenting on the initiative, Minister of State for Skills, Training, Innovation, Research & Development John Halligan said: "I welcome the opportunity to launch this Small Business Innovation Research (SBIR) Dublin Airport Wildlife Challenge which complements the Government's research, innovation and enterprise agenda. The process is about enabling public sector bodies to connect with innovative ideas and technologies. I am pleased that the SBIR is particularly suited to small and medium sized businesses and I welcome the further opportunities this initiative may open up for this sector".
Julie Sinnamon, CEO, Enterprise Ireland said: "SBIR is an internationally proven mechanism to drive partnerships between SMEs and public bodies. It facilitates SMEs with early stage ideas to access procurement opportunities in the public sector while also driving innovation. This results in solutions to identified problems and positive economic impacts that benefit all. Enterprise Ireland is keen to broaden the SBIR initiative with other public bodies and we are delighted to partner with Dublin Airport on this agenda and look forward to deepening our collaboration in the future".
Dublin Airport has had a comprehensive Wildlife and Habitat Management Plan in place for decades. The airport uses a number of methods to minimise the risk posed by birds and small animals in the vicinity of the airfield such as, implementing a dedicated grasslands management plan, daily patrols on the airfield from dawn to dusk using a number of bird scaring techniques and employing a consultant ornithologist for expert advice on bird activity.
The invitation to tender document is available HERE. An information day to outline details of the project will be held at the airport on July 4. Closing deadline for applicants is August 14.
So far this year, more than 10.9 million passengers have travelled through Dublin Airport, a 6% increase compared to the first five months of last year.
Dublin Airport has welcomed and additional 640,000 passengers between January and May.
Dublin Airport has direct flights to 185 destinations in 41 countries operated by a total of 47 airlines.
Image above: Minister of State for Skills, Training, Innovation, Research & Development John Halligan TD, Enda McDonnell, Public Procurement, Enterprise Ireland and Ros O'Neill, Dublin Airport Fire Service announcing the launch of the tender competition to reduce the risk of wildlife on Dublin Airport's airfield.