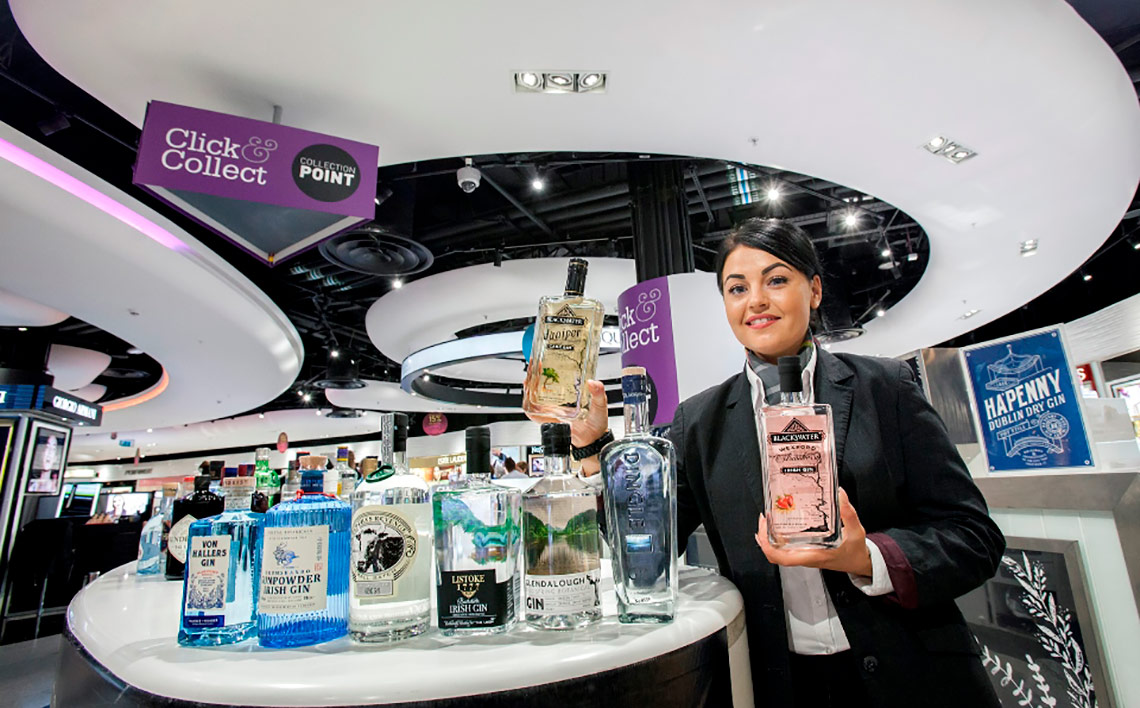 The Loop at Dublin Airport will launch its inaugural Spirit of Gin Festival on August 1.

The festival, which will showcase over 50 different gins including many new Irish brands takes place at The Loop throughout August and September.
Michelle Corbett, Head of Global Consumer Marketing said the festival will celebrate innovation, collaboration and the increase in popularity for gin. "We have invested heavily in our gin offering and it is now The Loop's fastest growing category. Last year, sales of gin increased by a staggering 70%, with Irish produced gin growing by nearly 200%."
The Loop has been an advocate for Irish gins supporting a number of new Irish brands to enter the market in recent years launching exclusive brands such as Gunpower gin, produced in Leitrim and Listoke 1777 which is made in Louth."
Irish consumers spent almost €83 million on gin last year, an increase of 23% compared with 2015. According to Euromonitor International, Ireland now ranks among the world's top ten gin-drinking nations.
To help grow the market further, The Loop has a team of 11 Gin Ambassadors working in-store to help customers choose the perfect gin and advise on mixes, blends and cocktails.
"To continue offering our customers new and exclusive products we have expanded our gin range by 40% in the last year," said Corbett.
The Spirit of Gin Festival will continue until October 1 this year.
Pictured Above: Gin Ambassador, Natasha Dillon, celebrating the 'Spirit of Gin' festival at The Loop