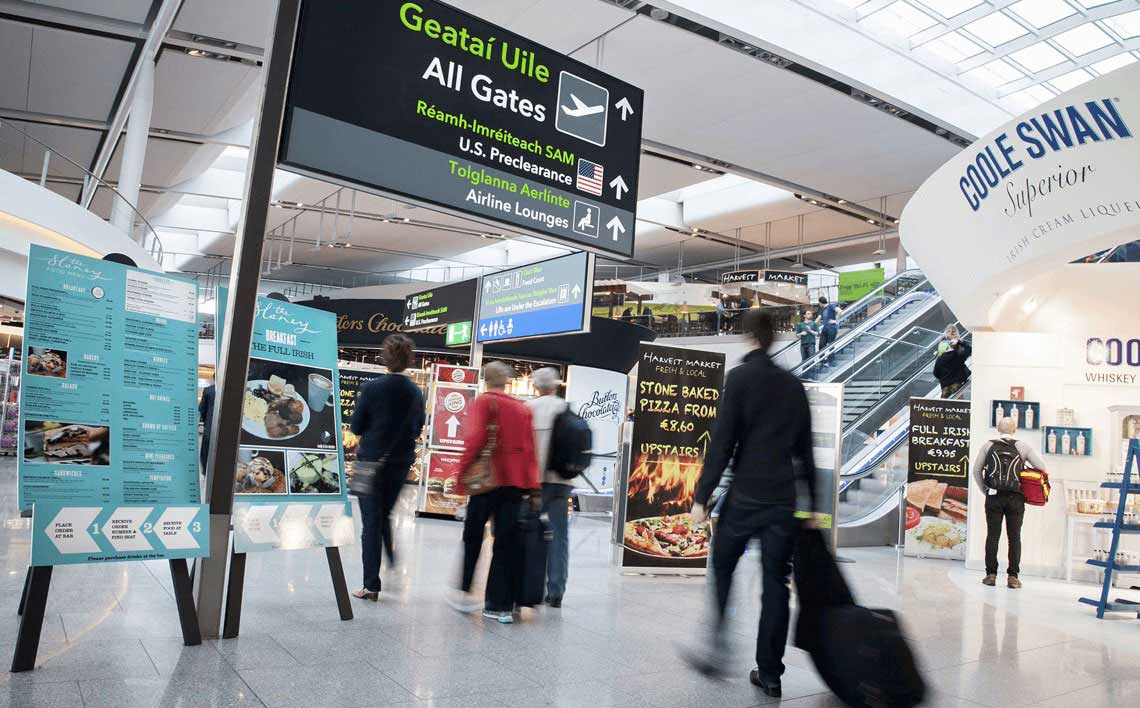 There was great excitement at Dublin Airport this morning when the 20 millionth passenger walked through the arrival doors of Terminal 2. This is the first time since 2009 that the 20 million milestone has been surpassed.

Roma Chang from Donaghmore, Co. Tyrone landed just before 10am on board United Airlines flight UA126 from Washington. She was greeted with flowers, champagne and a celebratory gift holiday voucher for €3,000 while the Dublin Airport Police & Fire Service Band rapturously played Congratulations.

"I'm overwhelmed and completely surprised; this is a fantastic way to be greeted on arrival at Dublin Airport," said Roma. This morning's celebration of 20 million passenger was further enhanced with the news that an extra 1 million passengers have travelled through Dublin Airport during 2013.

The surge in passenger numbers during the year was due to a number of factors. Airlines added significant extra capacity at Dublin this year - particularly on transatlantic routes – transfer traffic at Dublin expanded rapidly during the year, there was growth in traffic to the Middle East and Europe and The Gathering brought an additional marketing push for the inbound leisure sector.

Transatlantic traffic led the way during 2013, as Dublin Airport has seen a record number of transatlantic passengers this year. More than 1.8 million passengers have already flown between Dublin and destinations in North America this year, which beats the previous all-time record of 1.79 million, set during the economic boom of 2008.

The number of available seats on flights between Dublin and North America increased by more than 20% during 2013, and demand for the additional capacity was very strong.

"Dublin Airport has had an excellent year in passenger numbers terms," according to DAA Chief Executive, Kevin Toland. "We're up almost 6% for the year, which is our third consecutive year of passenger growth at Dublin."

Mr Toland added that it was particularly significant that the airport is now enjoying a sustained period of expansion in passenger numbers. "Dublin Airport has had 16 consecutive months of traffic growth and has outperformed the European average in each of the past 14 months," he said.

"Passenger growth is expected to continue into next year as we already have 15 new services confirmed for Dublin Airport in 2014, as our airline partners launch new routes to North America and Europe," Mr Toland added.

Annual passenger numbers at Dublin Airport peaked at just under 23.5 million in 2008 and fell back to 18.4 million in 2010, before beginning to grow again. At the peak of the boom in 2008, Dublin Airport's passenger numbers included almost 850,000 passengers taking domestic flights within the Republic of Ireland.