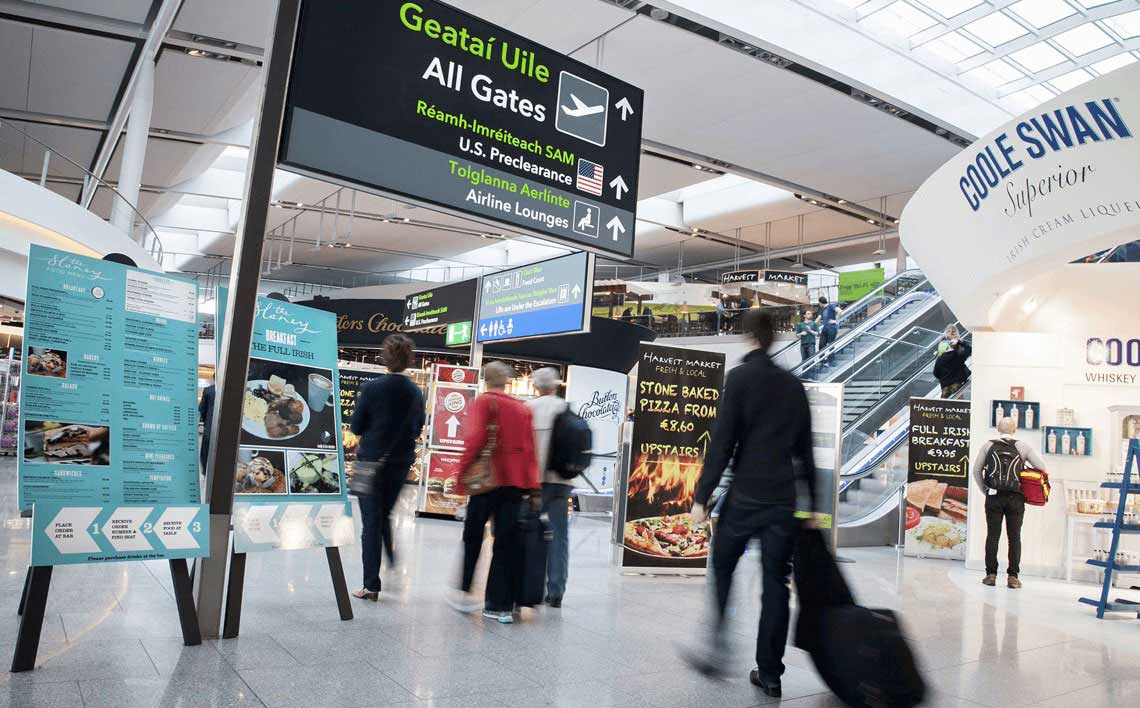 Dublin Airport is delighted to welcome the arrival of WestJet and its new service to St. John's, Newfoundland in Canada.

The launch of WestJet's new flight to St. John's Newfoundland means that Dublin Airport now has up to four daily flights over the summer to three separate Canadian cities, which will make this year the busiest year ever for travel between Ireland and Canada.

"We are delighted to welcome WestJet's first direct flight from St. John's to Dublin," said Kevin Toland, Chief Executive of the Dublin Airport Authority (DAA). "This is WestJet's first transatlantic service, so we're welcoming them to Europe as well as to Ireland," he added. "Given the strong connections between Ireland and Newfoundland, and the trade between Ireland and Canada, I have no doubt that the new route will be very popular on both sides of the Atlantic for business and leisure passengers," Toland said.

"This is an historic moment in the history of WestJet," said Gregg Saretsky, WestJet's President and Chief Executive Officer, who arrived on the inaugural flight. "Starting from humble beginnings as a regional low-cost carrier with just five destinations in Western Canada, we have built a safe and successful international airline known for its low fares and people-driven guest experience. As the new kid at Dublin Airport, we look forward to welcoming our new Irish friends on board a WestJet flight very soon."

Speaking at a reception at Dublin Airport to celebrate the new route, Saretsky added that already the new service "was close to 90% full .. at the rate this is going we might have to make it year-round".

Canada is a very strong market for Dublin Airport and with WestJet's new route to Newfoundland there are now four airlines operating between Dublin and Canada this summer. The service to St John's has connections to Toronto and beyond and Canadians visiting Ireland from Newfoundland also have the opportunity to extend their trip by taking advantage of the 113 destinations from Dublin Airport into continental Europe and 25 destinations into the UK.

The journey time between Dublin and St John's is four hours 15 minutes and WestJet is operating the new route with a Boeing 737 aircraft which seats 136 passengers.

As well as strong historical links, Canada and Ireland are also inter-twinned through business, with significant trade between the two. More than 60 Irish companies are based in Canada and about 80 Canadian companies are located in Ireland.