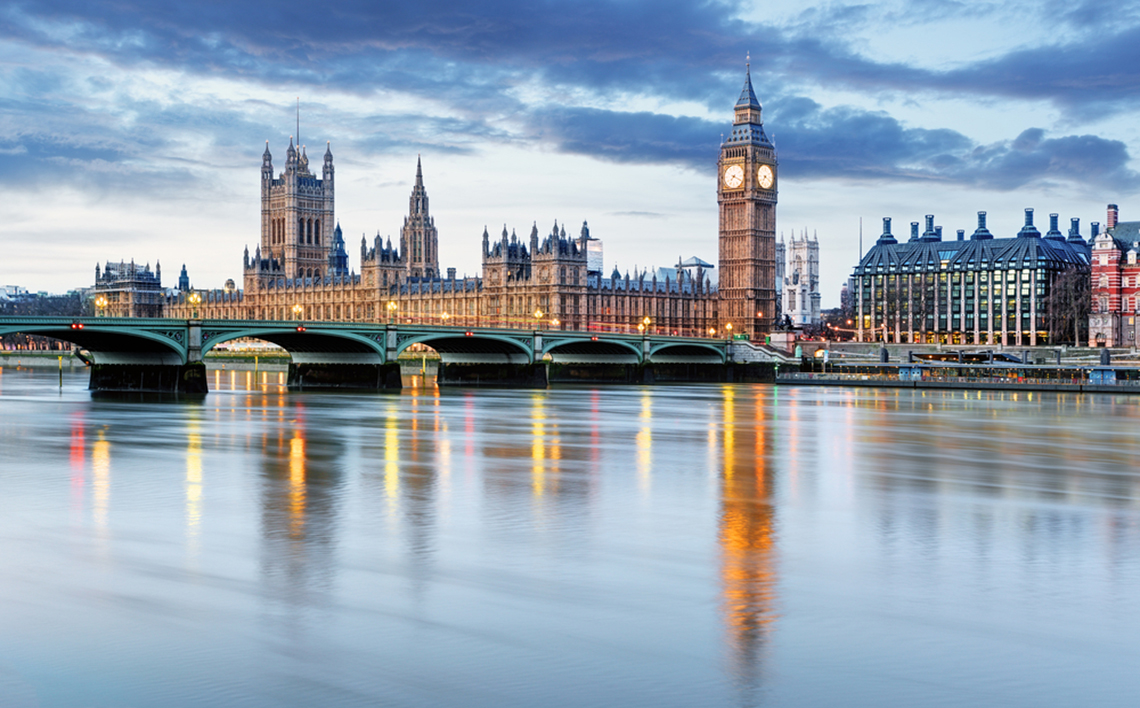 We're offering our Twitter followers a chance to win return flights for 2 people from Dublin to London City Airport with British Airways operated by BA CityFlyer.

London is one of the world's most visited cities and it's easy to see why. From culture and history to shopping and dining, there's something for everyone. First time visitors can enjoy some of its most famous landmarks including the Tower of London, Westminster Abbey, Big Ben, Covent Garden and Buckingham Palace.

Or visit one of London's many famous markets from Notting Hill to Brick Lane, eat in one of its 6,000 plus restaurants or venture off the beaten track to experience some of the coolest neighbourhoods like Highgate with its Georgian architecture or Chelsea, one of London's best shopping areas.

Visit world class museums or or catch a show at The West End. Looking to escape the crowds? Chill out at Hampstead Heath or visit the world-famous Royal Botanic Kew Gardens.

The possibilities are endless. To enter simply follow us and retweet one of our #DUBLondon competition tweets.

For more on British Airways services visit their website here


Terms & Conditions
1. Prize includes two (2) return flights to London City Airport from Dublin Airport with British Airways and is valid on routes operated by BA CityFlyer only from/to London City Airport as shown.
2. Entrants must live in either the Republic of Ireland or Northern Ireland and be over 18 years of age.
3. This prize does not have an alternative cash value, is not for re-sale and is not transferable. Tickets are valid for travel between April 24, 2019 and December 15, 2019. British Airways will try to accommodate the winner's preferred dates but reserve the right to offer alternative dates.
4. All travel must be completed before the expiry date and no extension of validity will be made.
5. All flights are subject to availability, there may be peak times such as holidays and other special events when travel is not available.
7. Stopovers are not permitted, tickets are not refundable or upgradeable.
8.British Airways/BA CityFlyer is not responsible for any costs due to delay, cancellation or disruption of service or denied boarding compensation.
9.If space in the class of travel that appears on the ticket is not available at the time of check-in, due to demand, please co-operate with the check-in agent who will try to accommodate you nearer to departure time.
10. On rare occasions the check-in agent may ask you to standby for a flight, to downgrade or to travel on a later flight.
11. Once tickets have been issued the origin and destination cannot be changed. Any changes to flight time and/or date of travel will carry a change fee.
12. Travel on British Airways code share and alliance partner airlines and franchises is not permitted.
13. The competition is not open to employees of daa or British Airways.
14. Terms & Conditions shall be governed by and construed in accordance with Irish Law and subject to exclusive jurisdiction of the Irish Courts.
15. Entry shows acceptance of these terms and conditions and daa's decision is final concerning these T&Cs or any ancillary matter.