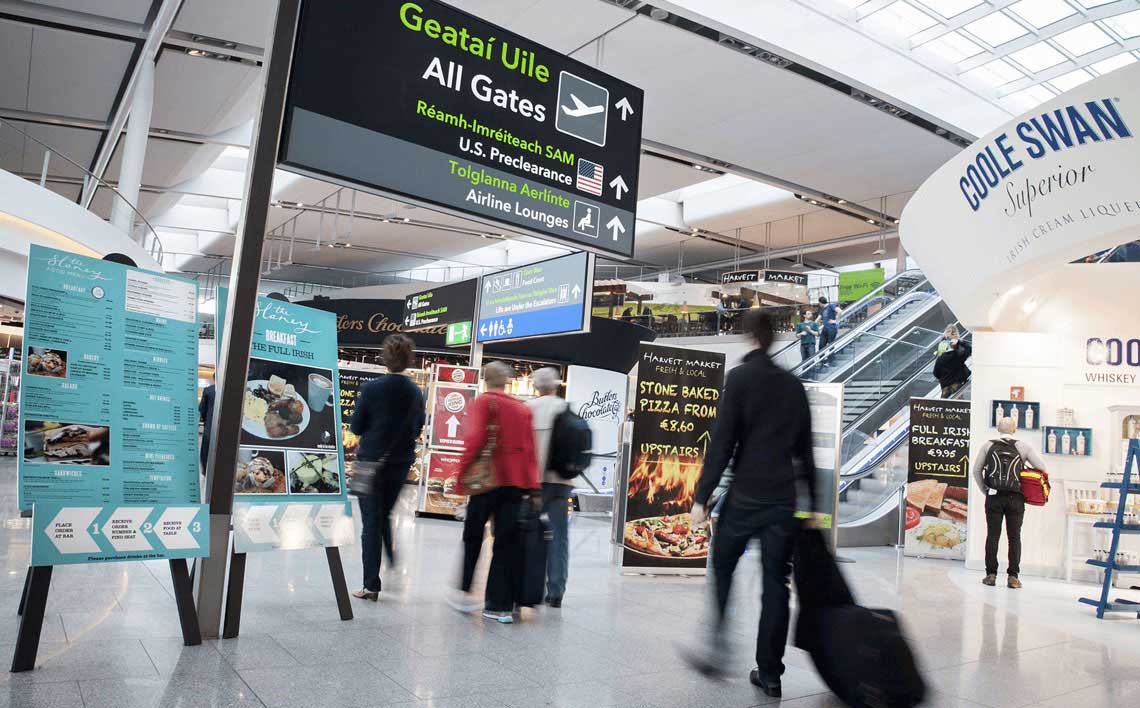 A crew of 17 men and women from across daa will attempt to become the first team ever to row a 17ft Celtic Longboat from Ireland to France.
daa's Team Endeavoar is expected to row a total of 70 hours in rotations of five rowers at a time to cross the 500 km of open water starting from Dunmore East in Waterford finishing in Landeda, Brittany.
The first two days will see the crew row 300km continually for 40 hours to reach the Scilly Isles, England. Support boats will refuel and load provisions here before the rowers continue on the final 200km journey to France; estimated to take about 30 hours.
Team Endeavoar's rowing Captain Brian Dempsey, a member of daa's Airport Police Fire Service said: "The team will cross the busiest shipping lanes in the world, encountering very strong tides in the English Channel and the treacherous Atlantic swell prevalent in Northwest France. These are just some of reasons why this event has never been attempted before."
The rowers are taking on this challenge in aid of daa's three charity partners Temple Street Children's Hospital, Parkinson's Association of Ireland and the Diabetes Unit in Our Lady's Children's Hospital in Crumlin.
"We have all been training long and hard for this challenge and we're determined to succeed," according to Dempsey. "Our determination is fuelled by our passion to raise as much as we can for our three daa charity partners," he added.
Team Endeavoar is set to leave Dunmore East at 2am tonight - Monday, May 25, two days earlier than planned due to poor weather forecast. Estimated arrival time at Landeda in Brittany is Thursday night.
"On behalf of all my colleagues in daa, I wish Team Endeavoar every success in their quest to conquer this stretch of open water in a boat," said daa's Charity Committee Chairperson Siobhán O'Donnell. "The team are incredibly dedicated and focused on completing this challenge and raising substantial funds for our three charity partners. We look forward to welcoming them home safely," she added.
Charity donations can be made by TEXT OCEAN to 50300 for a €2 donation. The voyage of Team Endeavoar can be tracked via live digital mapping on www.endeavoar.ie.
daa staff have donated more than €1.5 million to 12 Irish charities over the past nine years.