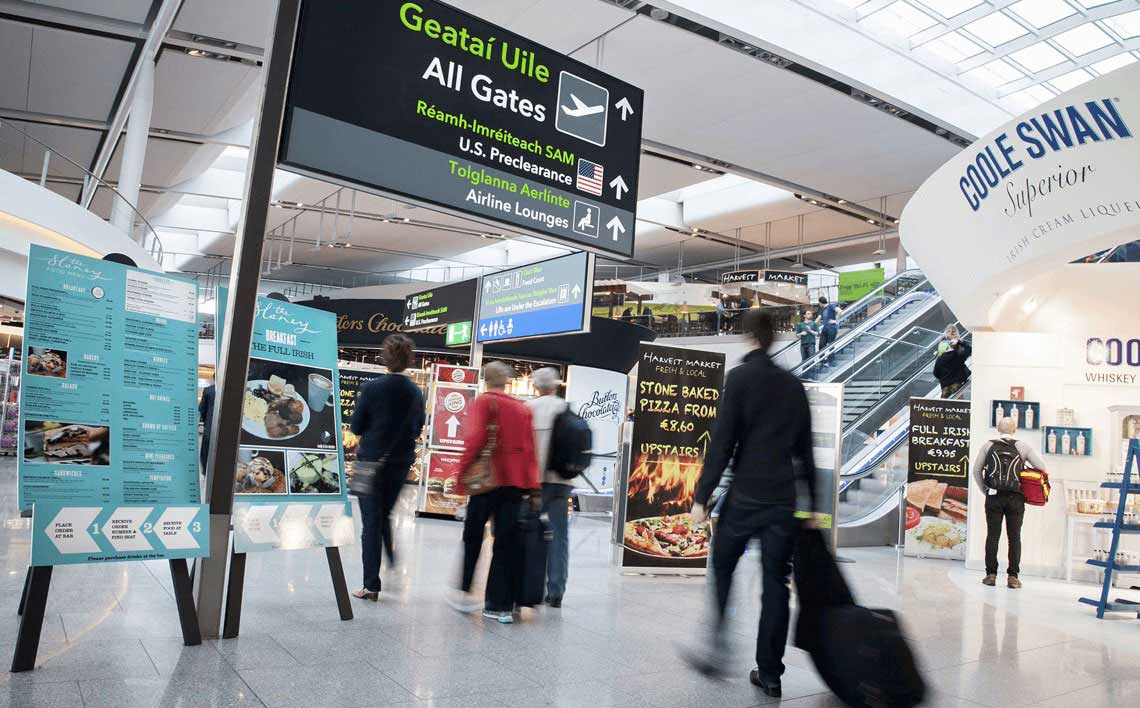 Dublin Airport is delighted to welcome the launch of WOW air's direct year-round service to Reykjavik in Iceland.
Dublin Airport Managing Director, Vincent Harrison said he was delighted to welcome WOW air to Ireland and to add Reykjavik to Dublin Airport's growing list of direct destinations. "Iceland is a very popular tourist destination with lots to offer. I'm sure this new direct service will prove popular with both Irish people holidaying in Iceland and with Icelandic residents visiting Ireland for business and pleasure," he said.
"We will work closely with WOW air to promote this new service and the enhanced connectivity that it brings in both Iceland and Ireland."
The airline will fly three times per week between Dublin and Reykjavik its first scheduled service between the two cities. WOW, which started flying in May 2012, is a low-cost carrier that currently operates 16 routes from its home base at Keflavik Airport in Iceland.
Speaking at the launch, WOW air Chief Executive Skúli Mogensen said the airline made the decision to operate a service from Ireland because they were were confident that Iceland would appeal to the Irish. "We weren't wrong. Bookings on this new route are very strong from Dublin Airport and the demand has been stronger than expected in the first few months. Equally, Ireland is appealing to the Icelandic as a short break over the coming months," he added.
"We're delighted to be the first airline to offer direct flights between Ireland and Iceland, given the many similarities between our countries. We look forward to welcoming the Irish to Iceland," Mr Mogensen added.
Just two hours and 20 minutes flying time from Dublin, Iceland enjoys up to 24 hours of sunlight during the summer months. It is famous for its hot springs and colourful summer festival calendar, while the winter months offer tourists a chance to catch a glimpse of the breathtaking Northern Lights.
WOW air was founded by Icelandic entrepreneur Skúli Mogensen, who has a background in technology and telecommunications. The airline has grown dramatically over the past two years. It carried more than 400,000 passengers in 2013 and is expected to have more than 800,000 passengers this year.
WOW air is operating its three times per week service using either an Airbus A320 or A319 aircraft. Flights will operate on Tuesdays, Thursdays and Saturdays. Flights will depart Keflavik Airport at 06.20 arriving in Dublin at 09.40, while the return flight will depart Dublin at 12.10, arriving Keflavik at 13.35.
Dublin Airport wishes WOW air every success with its new service.