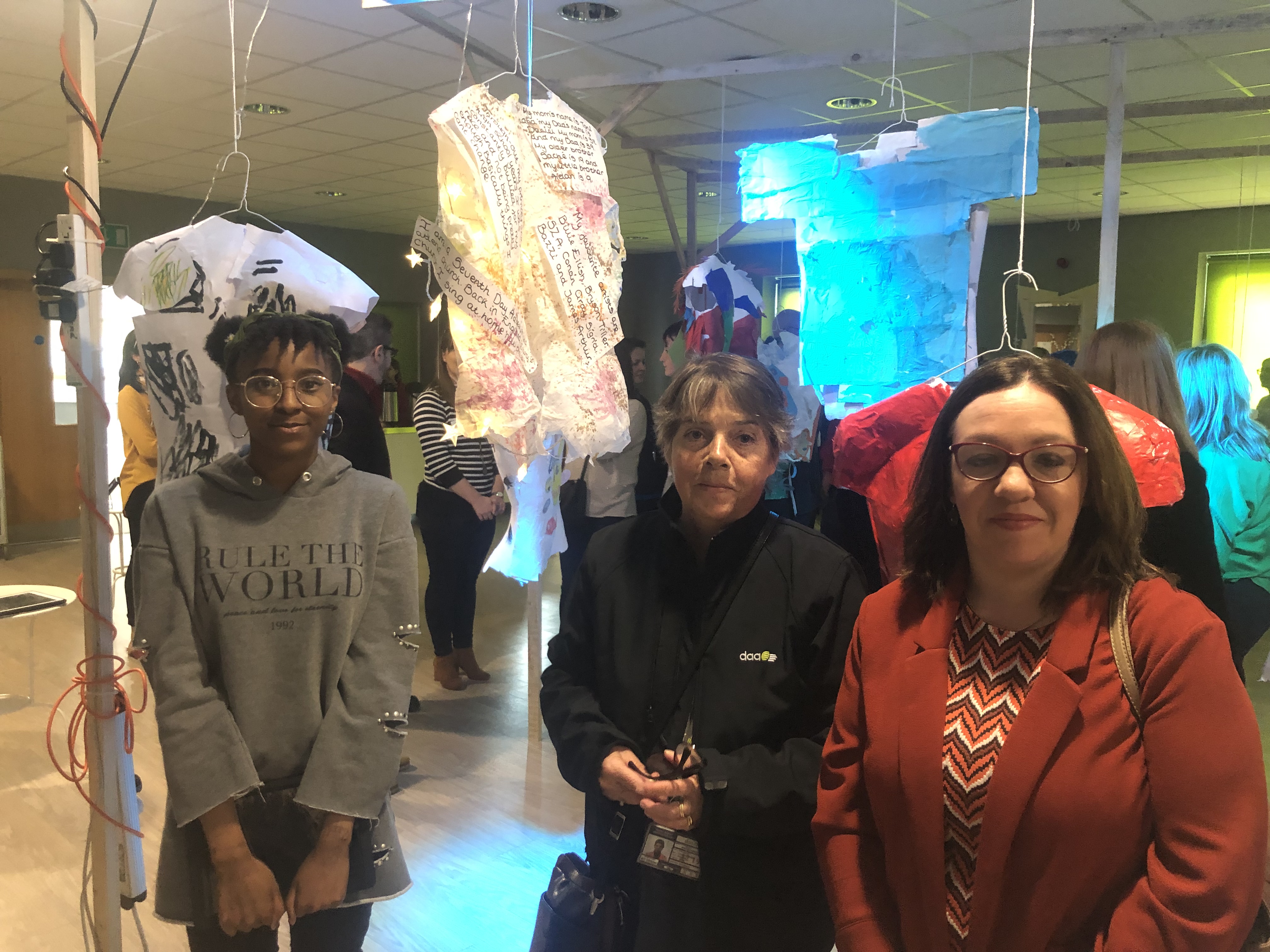 Dublin Airport is delighted to have supported Malahide Portmarnock Educate Together Secondary School's recent 'Fashion the Identity' initiative through its Community Fund.
The initiative involved drama workshops that focussed on building empathy, team-work and developing a greater understanding of inclusion, respect and identity in the school community.
The new Malahide Portmarnock Educate Together Secondary School (MPETSS) opened its doors in August 2018 and the school applied for funding in round two of the community fund for "Fashion the Identity", a project to design stage costumes that told a personal story.
"We are so grateful to Dublin Airport's Community Fund for supporting this project and helping us define our identity in the first year of our new school community," said school Principal Aoife Kelly Gibson.
"The idea to use fashion as a basis of storytelling and creating identity allowed students the freedom to choose how they represented their own identities," according to Ms Gibson.
"We understand that while not everyone is a performer, everyone has a story. These workshops are different to performance-based art as there was no requirement to stand on stage. The focus instead was on mindfulness and reflection and using theatre and drama to inspire students and nurture their creativity and writing skills," she added.
"Dublin Airport's Community Fund is delighted to have been able to support Malahide Portmarnock Educate Together Secondary School and this really innovative project that benefitted its students and the new school as a whole," said Dublin Airport's Community Liaison Manager Maura Cassidy.
Dublin Airport's €10 million Community Fund was launched in 2017 with an annual investment of €400,000 over 25 years. Support is focussed on areas such as: environment and sustainability, sports and recreation, social inclusion and community development, health and well-being, and culture and heritage.
The "Fashion the Identity" project was facilitated by the Gaiety School of Acting, a not-for-profit organisation, founded to promote and develop theatre skills in Ireland.
An exhibition of all the costumes designed was held at the school in May.
The Dublin Airport Community Fund supports projects in the neighbouring communities around Dublin Airport from Santry south of the airport to Rolestown in the north and from Tyrrelstown on the west to Portmarnock on the east.
Round five of funding will open on September 1, 2019. For more information, an application form and a how-to-apply guide visit www.dublinairport.com/community-fund.

Image: MPETSS student Danni spent five weeks designing and creating her costume. The mix of colours represent her heritage, celebrating Jamaica, Barbados and St. Kitts. She is pictured with Maura Cassidy, Dublin Airport Community Liaison Manager and Jennifer Cummins, National Chairperson Educate Together.