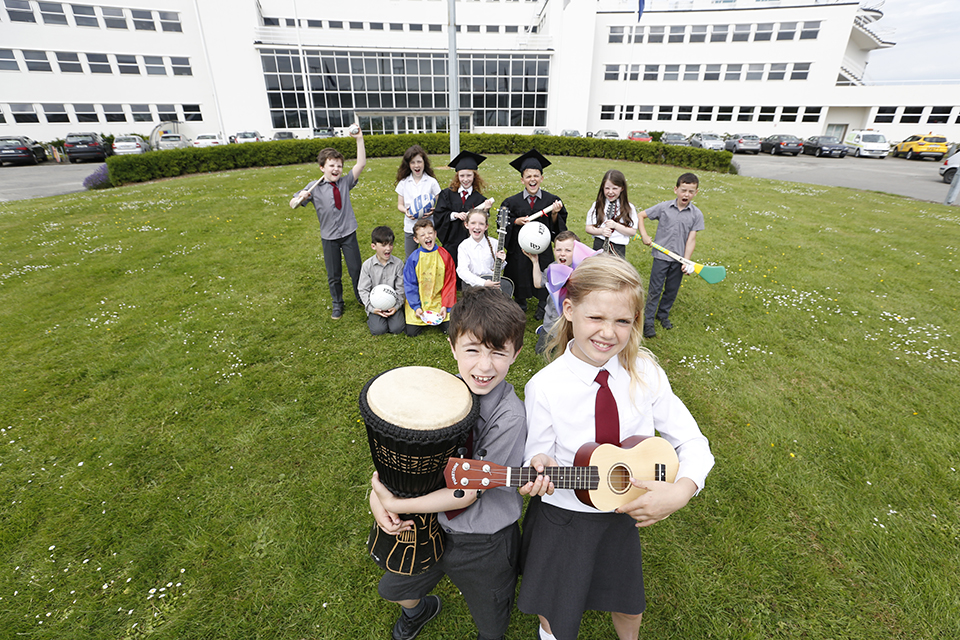 Dublin Airport is delighted to support the installation of a sensory room in Gaelscoil an Chuilinn in Tyrrelstown.
For many children with learning difficulties, the traditional classroom environment is highly unsuited to absorbing and digesting information. A sensory room allows children to develop at their own pace and in their own way.
Gaelscoil an Chuilinn's Sensory Room is a quiet space dedicated to stimulating, developing and relaxing the senses that facilitates more learning styles than the traditional classroom.
Additionally, the sensory room provides opportunities for children with physical disabilities, developmental delays and sensory impairments to work on skills including hand-eye co-ordination, fine and gross motor skills, colour recognition, communications skills and sensory skills.
"The Sensory Room in Gaelscoil an Chuilinn is an excellent example of how our community fund is making a real difference to school children's lives," said Dublin Airport Community Liaison Manager Maura Cassidy.
"I would encourage more community groups from the eligible areas to apply for funding for their projects. There's still time to apply before this round closes on October 14," she added.
Principal of Gaelscoil an Chuilinn Fergus Ó Chonghaile said: "We are extremely fortunate to have the support of Dublin Airport's Community Fund to help us improve the educational standards and educational experience of the pupils in our care here in Tyrrelstown.
"The Sensory Room will help deliver significant benefit to students with Sensory Processing issues and those experiencing Autism Spectrum Disorders (ASD) who find it more challenging to participate in various classroom-based activities. This will help deliver better educational outcomes across the entire school by reducing class disruptions and increasing progression among the special needs school population."
Dublin Airport's €10 million Community Fund was launched in 2017 with an annual investment of €400,000 over 25 years. Support is focussed on areas such as: environment and sustainability, sports and recreation, social inclusion and community development, health and well-being, and culture and heritage.
The Community Fund supports projects in the neighbouring communities around Dublin Airport from Santry south of the airport to Rolestown in the north and from Tyrrelstown on the west to Portmarnock on the east.
Round five of funding from Dublin Airport's Community Fund is currently open. Applications will be accepted until October 14, 2019. For more information, an application form and a how-to-apply guide visit www.dublinairport.com/community-fund.
Image : Dublin Airport's Community Fund has provided funding for a Sensory Room in Gaelscoil an Chuilinn, Tyrrelstown.