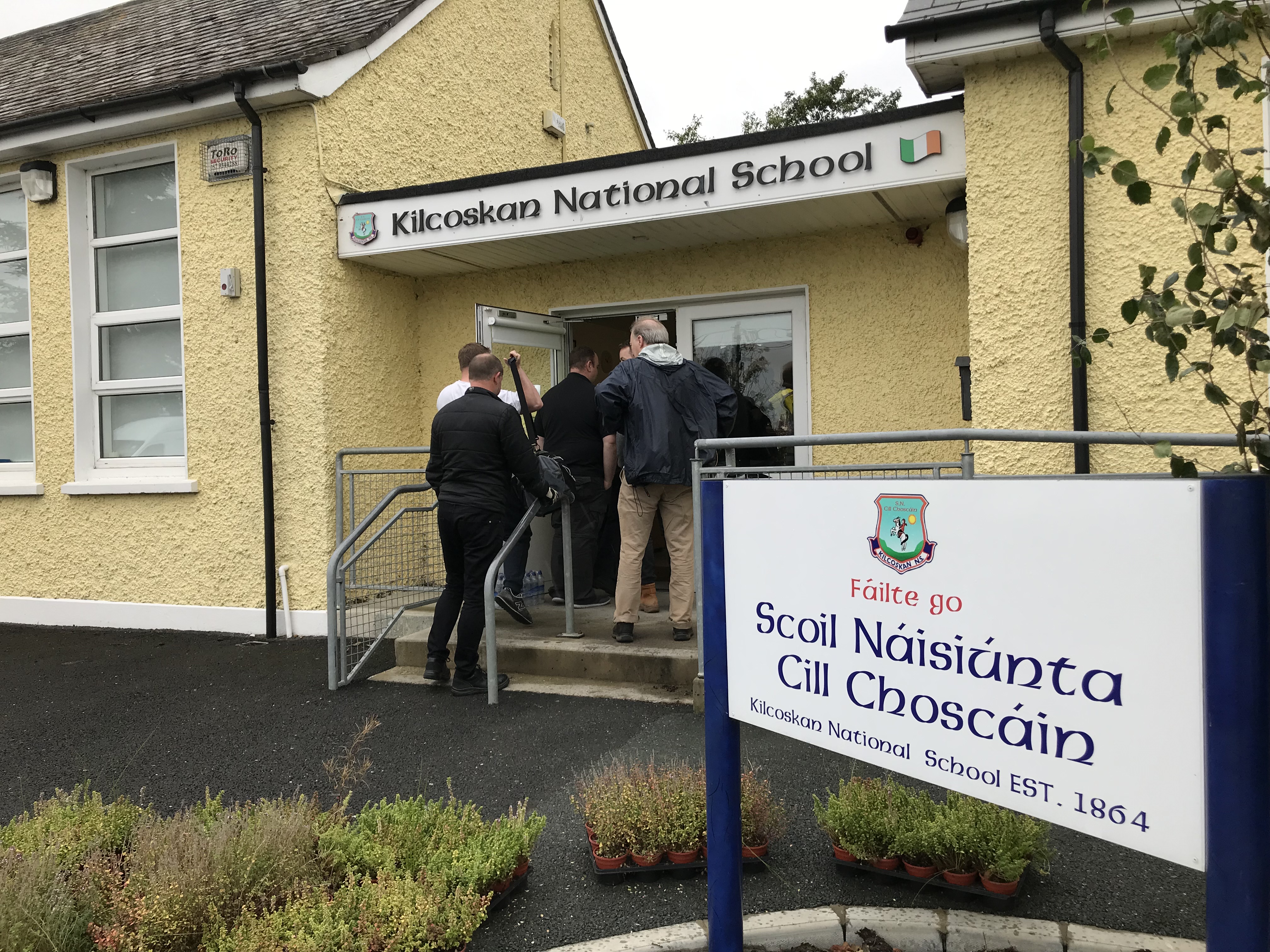 Dublin Airport is delighted to support the installation of a sensory room and refurbishment of an indoor recreational space in Kilcoskan National School. The project received funding recently from Dublin Airport's Community Fund.
Kilcoskan National School is located in The Ward area to the north-west of the airport and caters for 110 students, including 12 students who attend the Autism Spectrum Disorder (ASD) unit.
The school also runs a July provision service (a scheme that extends the school year for children with a severe or profound general learning disability or children with autism) as well as summer camps for young people in the local area.
Kilcoskan NS principal Paddy Christie said: "The addition of the sensory room has made a massive difference to our students who use the ASD unit. Multi-sensory environments are proven to enhance concentration, attention, and alertness in autistic children.
"Students recreational time has been severely restricted in recent years as our indoor hall is located beside the ASD unit. Unfortunately, teachers have had to try and keep the children quiet during this time in order to not disturb children in the ASD unit. The refurbishment of the hall will benefit the entire school community greatly and change recreational opportunities for students, particularly in bad weather."
"Dublin Airport is delighted to support these important sensory tools which have now been integrated as part of theof the school's infrastructure," said Dublin Airport Community Liaison Manager Maura Cassidy.
"We have a long-standing relationship with many schools in the Fingal area that has been reinforced by the introduction of our Community Fund. We hope that these two spaces will provide support, respite and recreational opportunities to the students of Kilcokan NS for many years to come," she added.
Kilcoskan NS was also the site for Dublin Airport's latest Difference Day. The airport's Asset Management and Development (AMD) team spent a day at the school before the new school year started painting, cleaning and gardening to provide the students with updated outdoor recreational spaces.
"The AMD Difference Day has helped us a huge amount. It's so important that our students come to a school they feel proud of every day. We're very grateful to the AMD team and Dublin Airport for volunteering their time, effort and resources to benefit our school community," Christie said.
Dublin Airport's €10 million Community Fund was launched in 2017 with an annual investment of €400,000 over 25 years. Support is focussed on areas such as: environment and sustainability, sports and recreation, social inclusion and community development, health and well-being, and culture and heritage.
The Community Fund supports projects in the neighbouring communities around Dublin Airport from Santry south of the airport to Rolestown in the north and from Tyrrelstown on the west to Portmarnock on the east.
Round five of funding from Dublin Airport's Community Fund is currently open. Applications will be accepted until October 14, 2019. For more information, an application form and a how-to-apply guide visit www.dublinairport.com/community-fund.
Image Above: Dublin Airport's AMD team arrive at Dublin Airport's latest Difference Day in Kilcoskan NS.
Image Below: Dublin Airport's AMD team took part in a Difference Day in Kilcoskan Ns, The Ward.