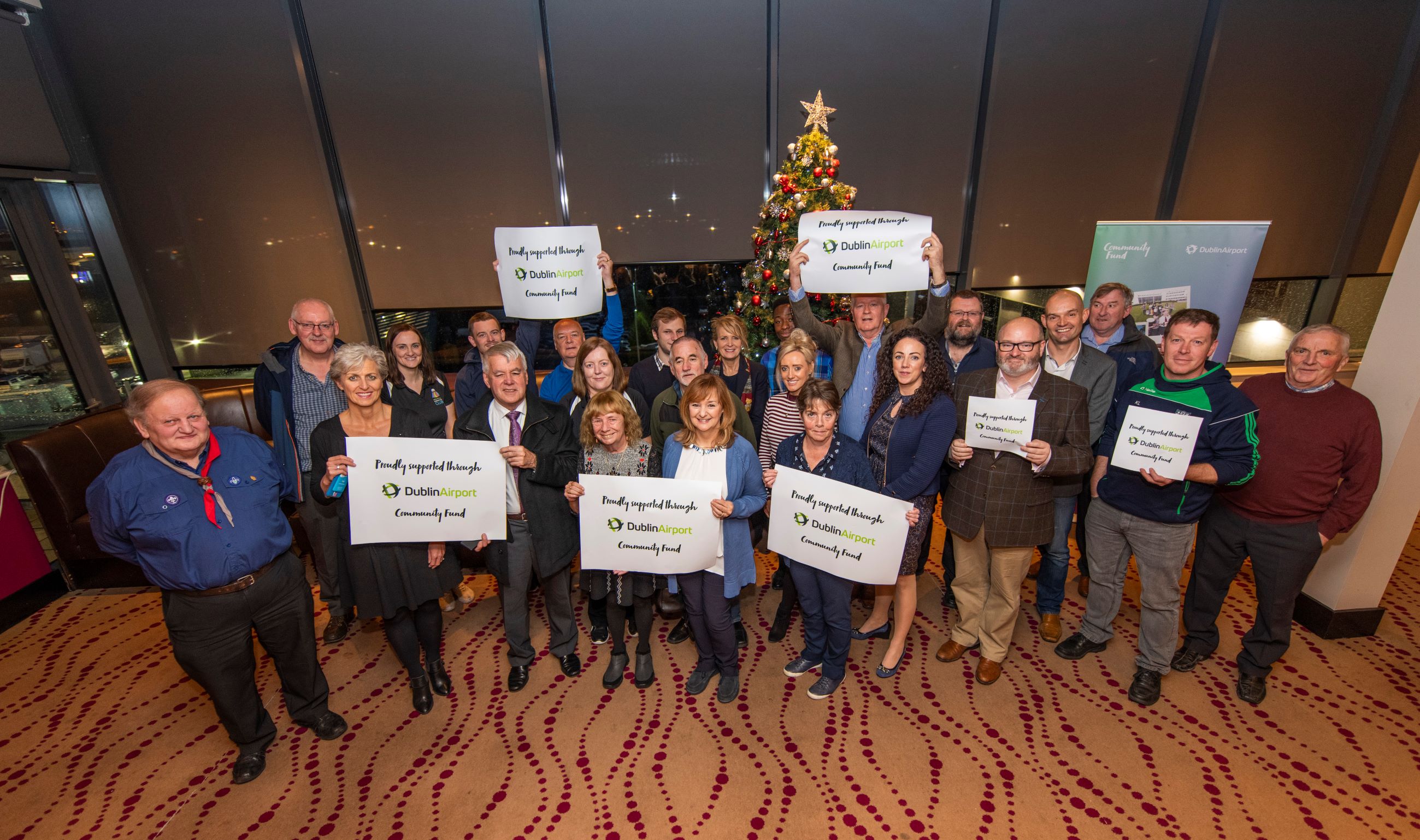 More than €1 million allocated to local community groups since 2017
Dublin Airport is delighted to announce that 44 local groups have received €122,358 in funding from the latest round of the airport's Community Fund.
The €10 million Community Fund was launched in 2017 with an annual investment of €400,000 over 25 years.
Support is focused on areas such as: environment and sustainability, sports and recreation, social inclusion and community development, health and well-being, and culture and heritage.
Dublin Airport Community Liaison Manager Maura Cassidy said: "Since the fund was opened in June 2017, more than €1 million has been granted to community groups based within the eligibility area. That's a significant amount of support doing a lot of good in our local communities. We are delighted that 44 local groups will benefit from the latest round of funding."
First time recipients of funding include Gaelscoil Bhaile Munna in Ballymun towards a school library, Anew Support Services in Swords for a community gardening project and the Community First Responders in Malahide and Portmarnock who received funding for defibrillators.
"The Community Fund is available to members of our local community that meet the eligibility criteria. It's wonderful to see the wide range of projects receiving funding - sports groups, community associations, primary and secondary schools, after-school clubs, senior groups and disability support groups have all received funding this round," added Ms. Cassidy.
Awards from the Community Fund are made by an independent Grant Making Panel, comprising Chairperson Marion Burns, HR Director DCU; General Manager of Castleknock Hotel and Country Club, Guy Thompson; Managing Director of Country Crest, Michael Hoey; daa Chief People Officer, Brian Drain and Dublin Airport Head of Marketing Louise Bannon.
The Fund also supports up to 10 students per year from economic disadvantaged backgrounds to enable them to attend Dublin City University (DCU) via its Access Programme.
Dublin Airport has welcomed almost 28.4 million passengers in the first 10 months of the year, a 5% increase over the same period in 2018. Almost 1.4 million extra passengers have travelled through the airport between January and October.
Dublin Airport has flights to almost 200 destinations in 43 countries, operated by 53 airlines and is the 11th busiest airport in the European Union.
Image: 44 groups have recently received funding from Dublin Airport's Community Fund.