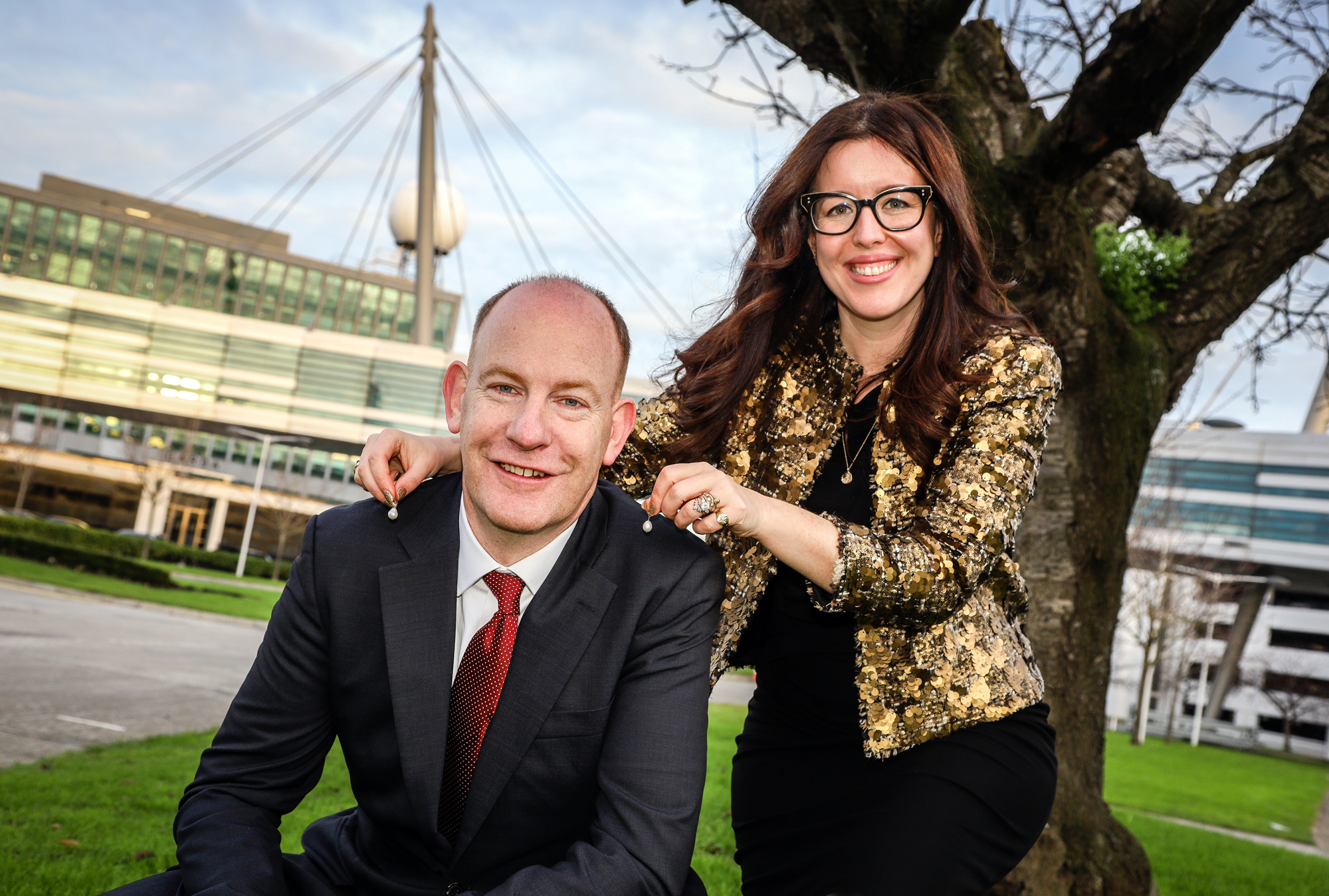 The Loop at Dublin Airport is opening a new store to showcase the best of Ireland's design and crafts to consumers travelling all over the world.
The new Design Ireland store at Terminal 2 features a specially selected collection of work by 24 Irish design and craft brands, showcasing the best of Irish creativity to passengers from all over the world. It features a range of beautifully crafted products designed and made in Ireland across categories such as jewellery, ceramics, gifts, wellness, accessories and clothing.
Design Ireland, presented by Design & Crafts Council Ireland (DCCI), is a consumer-facing premium brand that features more than 190 individual brands selected by an independent jury for their high standards of both design and manufacture. Twenty-four of these brands have been chosen by The Loop to feature in the new store.
"We are thrilled to open this new Design Ireland store in Terminal 2 which brings the very best of contemporary handcrafted Irish design products to an international audience," said Anthony Kenny, Deputy Chief Executive of The Loop's parent company Aer Rianta International.
"Design & Crafts Council Ireland and Dublin Airport have a very strong connection as both organisations contribute significantly to Ireland's economic and cultural development, providing vital jobs across the country," according to Mr Kenny.
"Dublin Airport is Ireland's gateway to the world with tens of thousands of passengers travelling through Terminal 2 every day and the Design Ireland brands will have great exposure to a wide variety of different audiences every day," he added.
"Through this initiative, Dublin Airport will become a true flagship for Irish design," said Brian McGee, Market Development Director of the Design & Crafts Council Ireland. "Ireland's design is recognised the world over for creativity, heritage, and craftsmanship. The talented designers that have been selected for this innovative store are living across the land, sustaining their communities and keeping our traditions alive."
The new store in T2 features an array of products from 24 designers based across the country. The range includes jewellery designers Chupi from Dublin, ENIBAS from Cork and Martina Hamilton from Sligo, and fashion items from Hanna Hats of Donegal, Emblem Weavers in Wexford, and Mourne Textiles in Co Down.
Other products featured in the store include candles made from all-natural ingredients from the world's oldest candle company Rathbornes Candles, which was established in Dublin in 1488, skincare and wellness products from Modern Botany, which is based in Schull in Cork and textile artist Martina Scott from Louth with her unique limited-edition Irish linen prints.

"The Design Ireland programme provides support to some of the best Irish designers and makers, helping them to enhance their capabilities and opening-up commercial opportunities to help them grow sales and employment," according to Mr McGee.
Dublin Airport has collaborated with DCCI many times previously to deliver exciting Irish design and craft presentations at the airport; a design and craft exhibition in 2014 and a large-scale photographic exhibition celebrating the breadth of Irish creativity across the airport as part of Irish Design 2015 (ID2015).
"The new store is a perfect fit with Dublin Airport's Sense of Place project which celebrates different aspects of Irish heritage at the airport to provide overseas passengers with a positive lasting impression of Ireland," Mr Kenny said.
Dublin Airport has welcomed almost 28.4 million passengers in the first 10 months of the year, a 5% increase over the same period in 2018. Almost 1.4 million extra passengers have travelled through the airport between January and October.
Dublin Airport has flights to 190 destinations in 42 countries operated by 50 airlines.
Image above: Multi-award winning Irish jewellery designer Chupi Sweetman, whose designs are inspired by the natural beauty of twigs, leaves and feathers complemented by diamonds and gemstones is pictured with Anthony Kenny, Deputy Chief Executive of The Loop's parent company Aer Rianta International.