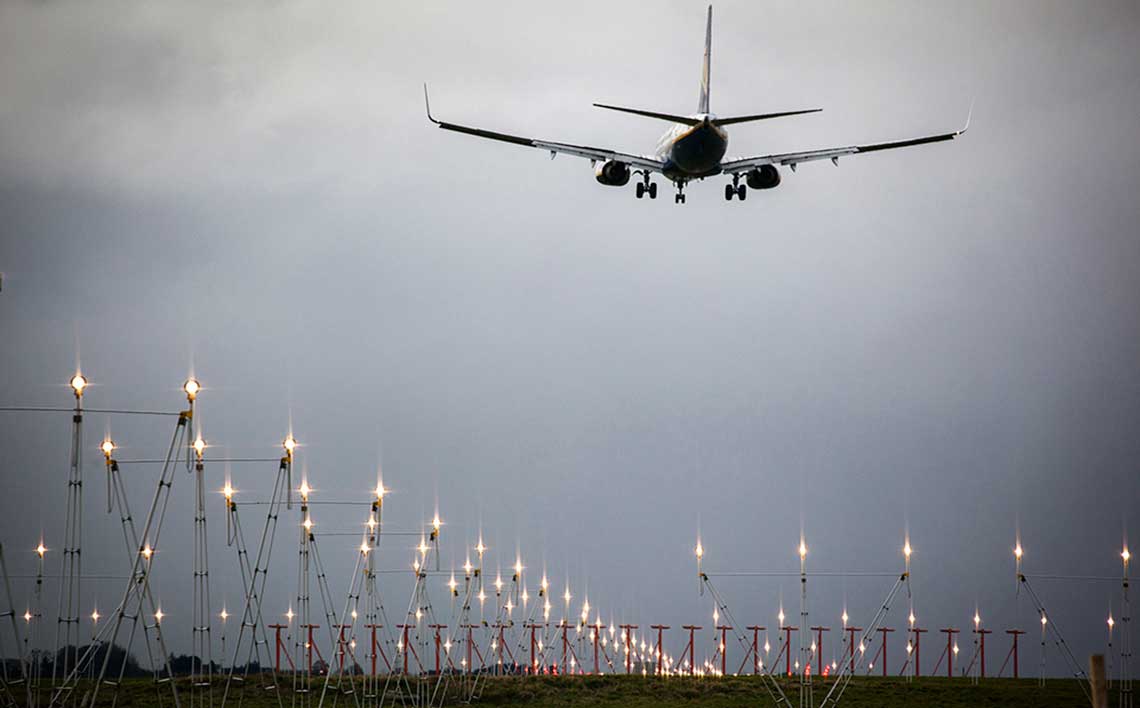 Please See Update From US CBP.

On March 11, President Donald J. Trump issued a proclamation that temporarily restricts travel from the Schengen Area to the United States to protect Americans from the novel coronavirus (COVID-19).

Effective at 11:59 PM Eastern Daylight Time on March 16, the travel restrictions will be expanded to include certain foreign nationals who were physically present in Ireland and the United Kingdom, excluding overseas territories outside of Europe, during the 14 days preceding their attempted entry to the United States.

These travel restrictions do not apply to US citizens, lawful permanent residents and certain other travellers identified in the presidential proclamations. Flights carrying persons who have recently travelled from or who were otherwise present within Ireland, the United Kingdom or the Schengen Area will be funnelled to 13 US airports.

Upon arrival at the Dublin and Shannon Preclearance facilities, US-bound travellers who are not subject to the new travel restrictions will proceed as usual to the Preclearance facility for inspection by a CBP officer. CBP will refer travellers who exhibit symptoms of COVID-19 to local health authorities for enhanced health screening.

Precleared travellers will be required to complete a written health declaration prior to arrival in the United States. Upon arrival in the United States, Department of Homeland Security contract medical personnel will conduct health assessments of all precleared passengers as they exit the aircraft.

Preclearance allows CBP to conduct the same immigration, customs, and agriculture inspections of international air travellers typically performed upon arrival in the United States before departure from foreign airports, relieving congestion at US airports and facilitating passenger arrivals. Keeping Preclearance operational in Ireland supports CBP's critical mission needs while serving the travelling public and the airlines.

Additional Background:
US-bound passengers who are exempt from the presidential proclamations but who have been physically present in Ireland, the United Kingdom (excluding overseas territories outside of Europe), the 26-country Schengen Area, Iran, or China (excluding Hong Kong and Macau) within the 14 days immediately prior to their arrival in the United States will be re-routed through one of the following airports:

1. John F. Kennedy International Airport (JFK), New York;
2. Chicago O'Hare International Airport (ORD), Illinois;
3. San Francisco International Airport (SFO), California;
4. Seattle-Tacoma International Airport (SEA), Washington;
5. Daniel K. Inouye International Airport (HNL), Hawaii;
6. Los Angeles International Airport (LAX), California;
7. Hartsfield-Jackson Atlanta International Airport (ATL), Georgia;
8. Washington-Dulles International Airport (IAD), Virginia;
9. Newark-Liberty International Airport (EWR), New Jersey;
10. Dallas-Fort Worth International Airport (DFW), Texas;
11. Detroit Metropolitan Airport (DTW), Michigan
12. Boston Logan International Airport (BOS), Massachusetts; and
13. Miami International Airport (MIA), Florida.