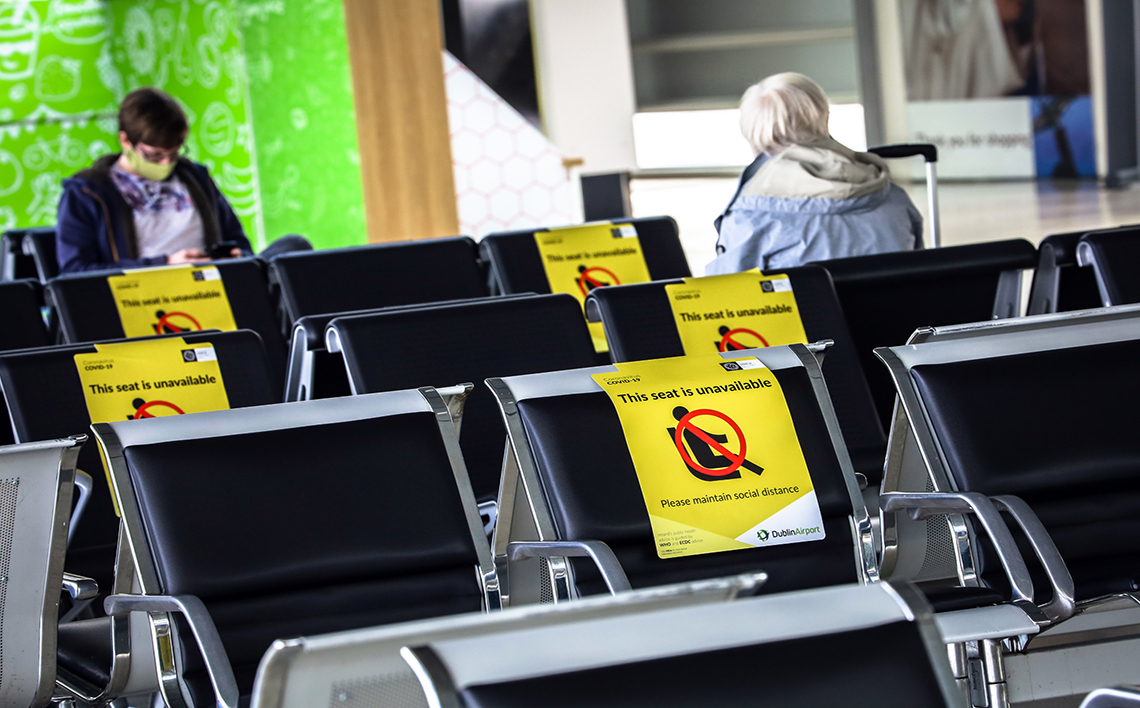 There are currently no countries on the 'Green List'. Full details on the specific country requirements for travellers can be found on the Department of Foreign Affairs website HERE.

You can find the list of airlines currently operating at Dublin Airport HERE.

The Irish Government advice is that those entering the State arriving from a non-Green List location, apart from Northern Ireland, restrict their movements for 14 days. This includes Irish citizens and Irish residents returning to Ireland. "Restricting your movements means staying indoors in one location and avoiding contact with other people and social situations as much as possible," according to Government advice.

All passengers arriving into Ireland from overseas are obliged by law to complete a mandatory COVID-19 Passenger Locator Form before arriving in Ireland. Further information on the Passenger Locator Form can be found HERE. Paper versions of the form are also available at points of entry into Ireland, if required. Failure to complete the form is an offence. Exemptions are in place for essential supply chain workers.