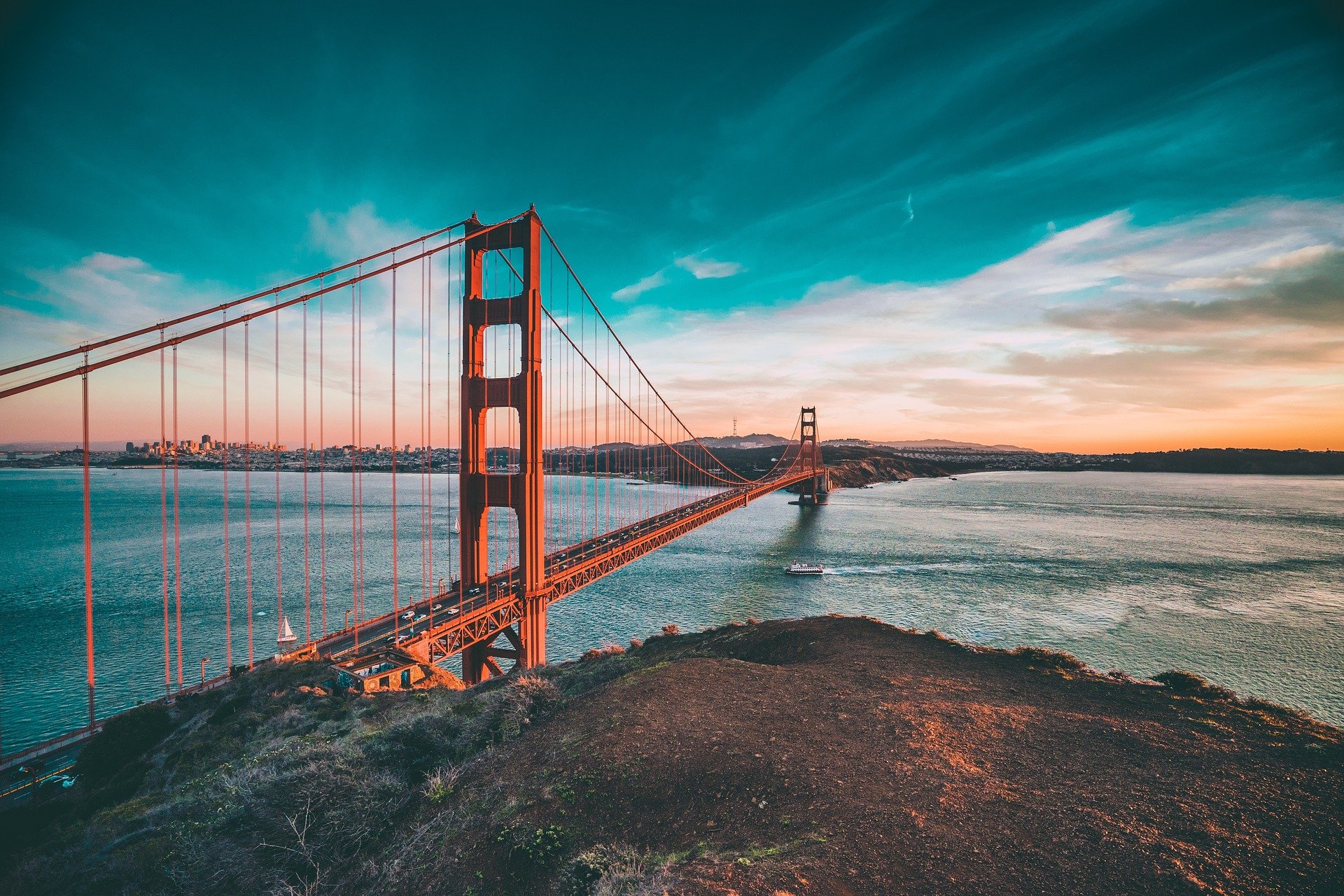 Dublin Airport welcomes the announcement from Aer Lingus that it will re-start its direct service from Dublin to San Francisco. From December 12, customers will be able to travel to the West Coast of the US.
Direct flights from Dublin to San Francisco will operate 4 times per week from December 12, 2021 to the January 12, 2022 on Monday, Wednesday, Friday and Sunday. Two additional flights will operate a week prior to Christmas and post-Christmas, from December 16 – December 18 and December 30 – January 1 reconnecting family and friends between Ireland the West Coast of the United States ahead of the festive season.
From February 25, Aer Lingus will fly direct to San Francisco 4 times per week.
Re-connecting Ireland with the West Coast for the first time since March 2020, the direct Dublin to San Francisco route is hugely important for businesses in Ireland. San Francisco's Silicon Valley is home to many of the world's largest technology companies, with many of these companies having their European headquarters here in Ireland.
Home to the iconic Golden Gate Bridge, charming Fisherman's Wharf, Alcatraz penitentiary, and eclectic mix of architecture and steep hills, San Francisco has long been a popular tourist destination for travellers looking to start their west coast experience.
"San Francisco is the global tech centre of the world and many of the companies based there have offices in Ireland. This direct route will further grow tourism and trade between Ireland and the US and provide greater choice and flexibility for both business and leisure passengers. We will work closely with Aer Lingus to ensure this service is a success in both directions." said Dublin Airport Managing Director Vincent Harrison.
Aer Lingus Chief Customer Officer, Susanne Carberry said "The re-start of our direct service from Dublin to San Francisco means that we can once again connect families, friends and businesses with the West Coast of the United States. This is an important milestone in the recovery of our business, and will no doubt be very meaningful to those people with connections on the West Coast and businesses with connections in San Francisco itself.
The recommencing of the Dublin to San Francisco route sees Aer Lingus' North American schedule increase to a total of 7 destinations, having welcomed back Newark, Orlando, Washington and Toronto Canada over the past weeks.
Almost 4.3 million passengers have travelled through Dublin Airport in the first nine months of this year, representing an 83% decrease when compared to pre COVID levels for the same period in 2019.