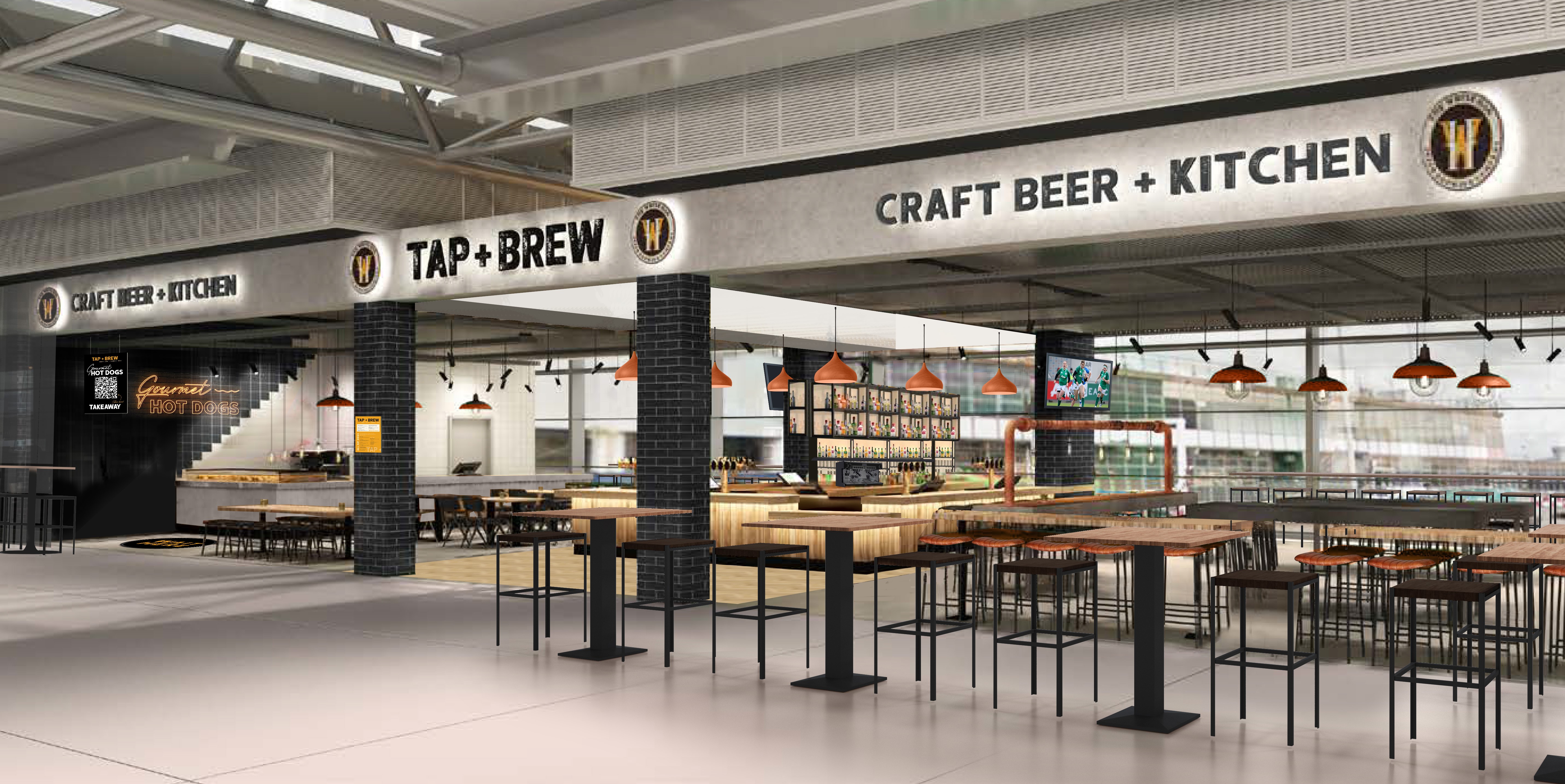 Dublin Airport is set to reveal the first completed phase of its new food & beverage offering, in partnership with international food operator SSP.
SSP will operate 24 food and beverage outlets at Dublin Airport and will work with Irish brands such as The White Hag, Hugh Maguire - The Smokin' Butcher, Teeling Whiskey and McCloskey's Bakery. This exciting transformation plan will bring passengers an entirely new food and beverage experience, ensuring that there's something for everyone to enjoy at Dublin Airport.
Alongside Irish provenance, sustainability will be a key feature of SSP's new contract at Dublin Airport, with a focus on sustainable packaging and the removal of single-use plastic. Many local and certified ingredients will be at the heart of the menus offered in the new units.
The new outlets will also leverage the latest technology, including mobile 'order at table' services and contactless menus to provide a smoother and quicker customer experience.
Vincent Harrison, Managing Director at Dublin Airport said:
"Delivering the best customer experience and a true sense of place has been the key objective. This is just the first of three phases, which will ultimately see the food and beverage offering at Dublin Airport transformed."
"We want to ensure that our customers enjoy their dwell time at Dublin Airport, and provide them with an opportunity to relax before their flight with a quality dining experience. We are excited to work with SSP to achieve this."
Passengers can look forward to the opening of SSP's bespoke 'Tap + Brew' craft beer and gourmet hot dog concept which will be unveiled in Terminal 1 in December. Irish produce from The White Hag, Hugh Maguire - The Smokin' Butcher and McCloskey's Bakery will bring this unique concept to life. In the coming months Terminal 2 will see the addition of a new Starbucks Coffee unit, as well as a bespoke dining concept 'Whiskey Bread', where SSP have teamed up with Teeling Whiskey to create an authentic Irish menu. In addition, a casual dining concept with strong local provenance 'The Fallow' will transform the Food & Beverage offering in the heart of the International Departures Lounge in early 2022.
Richard Lewis, CEO of SSP UK & Ireland, said:
"We are delighted to be working in partnership with Dublin Airport to transform the food and beverage offering for passengers, bringing a bespoke line up of brands that showcases the best of Ireland, whilst still providing the well-known concepts people know and love. With a focus on quality, provenance, sustainability, and technology, our new line-up will not only deliver a great choice but a truly special culinary experience for those passing through Dublin Airport."
Over the coming months and years SSP will transform the food and beverage offer at Dublin Airport in both landside and airside locations in Terminal 1 and Terminal 2, incorporating a mix of Irish and international brands and new concepts.