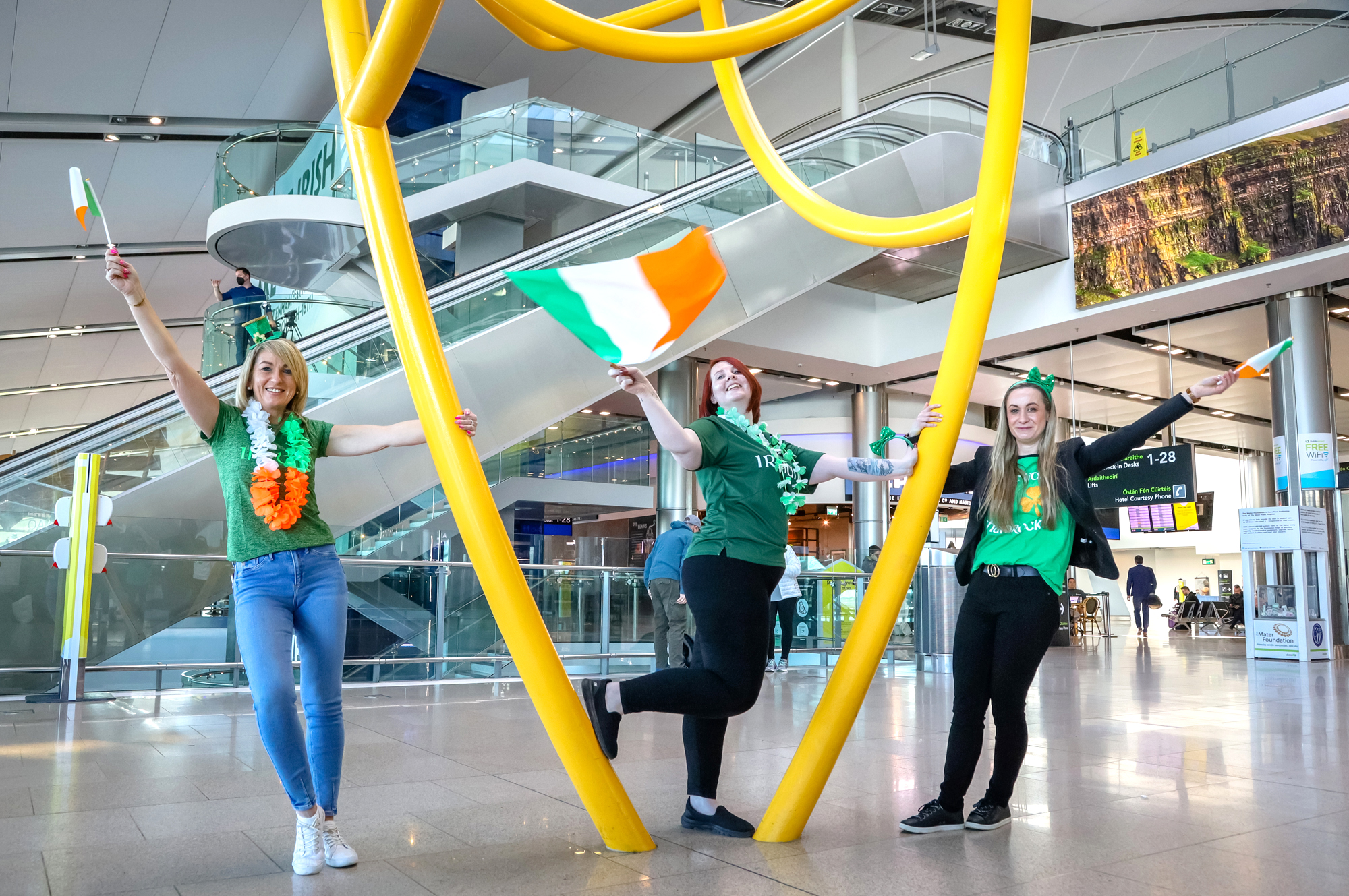 For those lucky enough to be travelling with family or friends over the next few days, we've put together some travel tips which we hope will make your experience a little easier.
Before you arrive at the airport, be sure to check which terminal your flight leaves from. If you're travelling with Aer Lingus, Emirates, United Airlines, Delta or American Airlines you'll be checking in at
Terminal 2
. For all other airlines, it's
Terminal 1
except for in the case of Norwegian, whose transatlantic flights go from Terminal 2 and European flights from Terminal 1.
Our Dublin Airport App has live, up-to-date information, it's easy to use and free to download from
ITunes
and
Google Play.
Check that you have the correct documentation for your trip including passports, boarding passes, visas etc. before leaving home.
If you're travelling by car, you'll get the best value by booking parking online in advance on the homepage on our website HERE.
If you're getting a lift or a taxi, there are designated set down zones outside both terminals. Just ask the driver to follow the signs for T1 Departures or T2 Departures to access these areas. The airport is well serviced by buses and coaches with hundreds buses and coach services to and from the airport every day. For more see
HERE
We advise passengers to arrive 2 hours before a European flight, extra for long-haul flights or if parking a car, and to check with your airline's guidelines. Have your tickets and passports ready if you're checking in at the desks. Remember, there are lots of services like self-service check-in, online check-in and some airlines now offer a night before bag drop service which could be useful if you're close-by and have an early flight. Again, check directly with your airline to see which services they offer.
Make your journey through security screening as smooth as possible. Let our security staff know that you're travelling with children and they'll be happy to assist. Take laptops and tablets from your bag and place them in the trays.
Remember that in line with EU regulations, liquids exceeding 100ml are not permitted in hand luggage. Place all liquids up to 100mls in one 20cm x 20cm plastic bag and into the tray and put small items like coins and phones either in your hand luggage or in the tray.
Baby food, formula and food required by those with specific dietary requirements is permitted in hand luggage in the quantities required for your trip. Just let our security staff know on the day. We have dedicated baby feeding rooms in both terminals after security. Here you'll find a highchair, comfortable seating, a microwave and bottle warmers.
If you require special assistance for passengers with reduced mobility you should notify your airline at least 48 in advance of your flight. Once you arrive, OCS will take care of you. It has reception desks in Terminal 1 on Departures and in the check-in area at Terminal 2. If you're travelling with passengers with autism we can provide a lanyard or wristband which can be shown to our staff members if assistance is required at security, passport control or anywhere you may encounter queues or crowds.
Assistance must be requested in advance, for more see
HERE.
Once you're through security you can relax, but do check which gate your flight is leaving from and allow yourself adequate time to get there, especially if you're travelling with children.
We've a wide range of outlets to have a bite to eat or a drink, from fast food favourites to the award-winning Marqette in Terminal 1. If you have a special dietary requirement, speak to the restaurant staff on the day and they'll be happy to assist.
Or treat yourself at The Loop. Visit the Irish Whiskey Collection, browse premium brands in cosmetics and fragrances or take a trip to Candy Cloud for some delicious treats for the journey.
With regard to Covid 19 travel requirements, we recommend that all passengers continue to check with their airline regarding their flight requirements. For any other travel destination queries, visit DFA.ie, or for arrivals to Ireland or other general travel queries, GOV.ie.
You can find more info on COVID-19 Travel advice HERE.
We're here to help so if you have any questions, just ask any of our Customer Relations Agents, who are easy to find as they're dressed in pink, or any staff member. Most importantly, have a great trip.