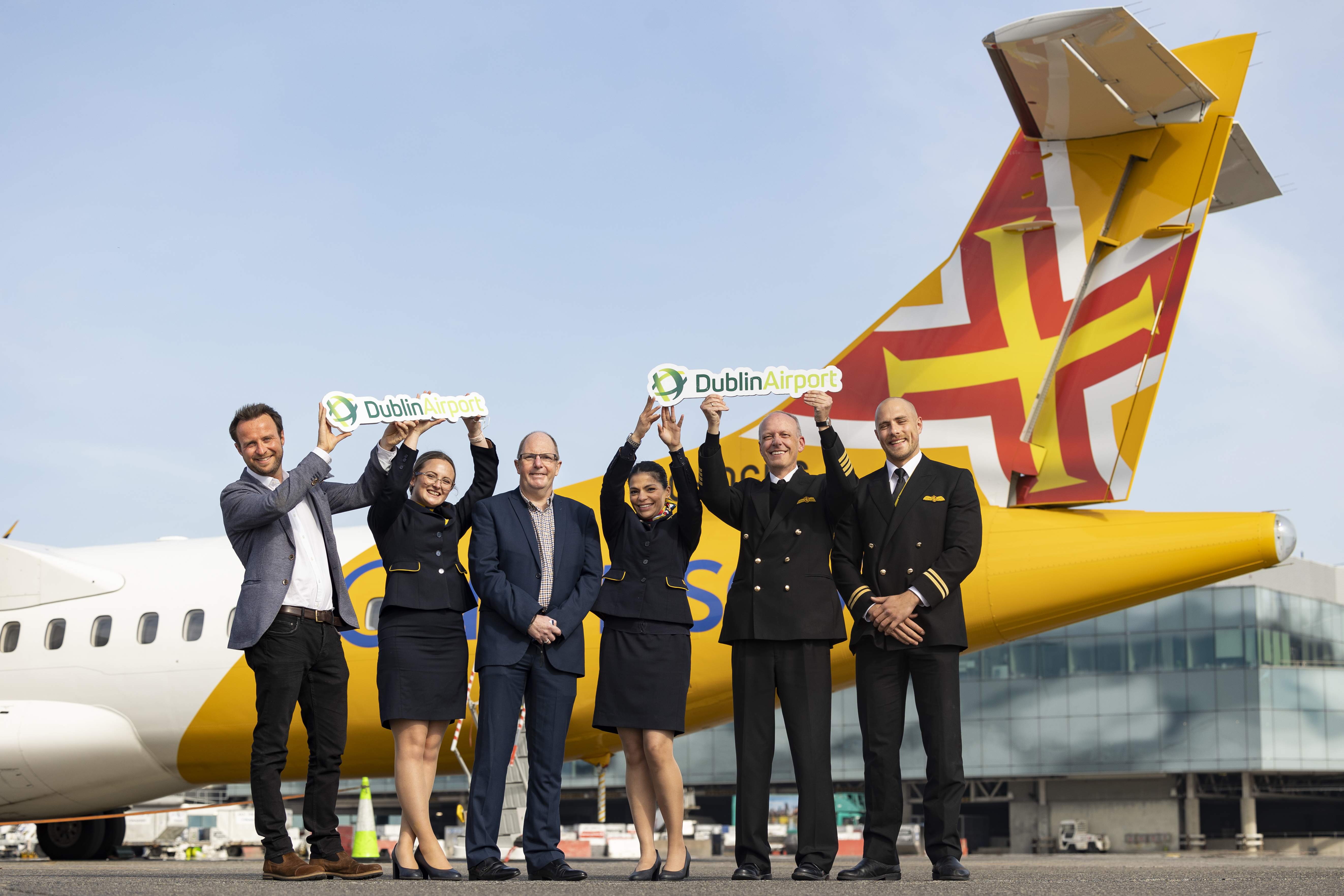 Aurigny has commenced its service between Dublin and Guernsey with its' flight departing from Dublin.
Aurigny will operate flights between Guernsey and Dublin three times a week and will be Dublin's first scheduled air service to and from Guernsey.
Welcoming the new service, Dalton Philips, Chief Executive of daa, which operates Dublin Airport, said:
"Dublin Airport is delighted to be adding a new route between Dublin and Guernsey. The commencement of the service is great news for both business and leisure passengers in Ireland and Guernsey. We anticipate strong demand for the service. Guernsey is an island with great heritage and breath-taking scenery. Dublin Airport is excited to work with Aurigny in promoting this new route."
Malcolm Couper, Commercial Director of Aurigny added:
"The whole team at Aurigny is excited to be extending our network with three times weekly direct services to Dublin. The community in Guernsey has long been asking for this service and looking at our forward sales there is good demand from Ireland too."
With a population of over 62,000, Guernsey is an Island set in the English Channel. Guernsey is rich in culture, as it has such close proximity to the French coast, you can experience a combination of both British and French culture. With fantastic options of both food and adventure, it is an attractive destination for friends and families.
Ireland has enjoyed strong links with Guernsey and the other Channel Islands over the past 300 years. Many Irish people emigrated to the Islands during the 18th century maritime trading boom, while Guernsey and Ireland have a strong shared military history dating back to the early 20th century.
Dublin Airport will serve 123 destinations worldwide this year with 35 airline partners as it continues to rebuild its global reach following the devastating impact on the aviation sector due to COVID-19.