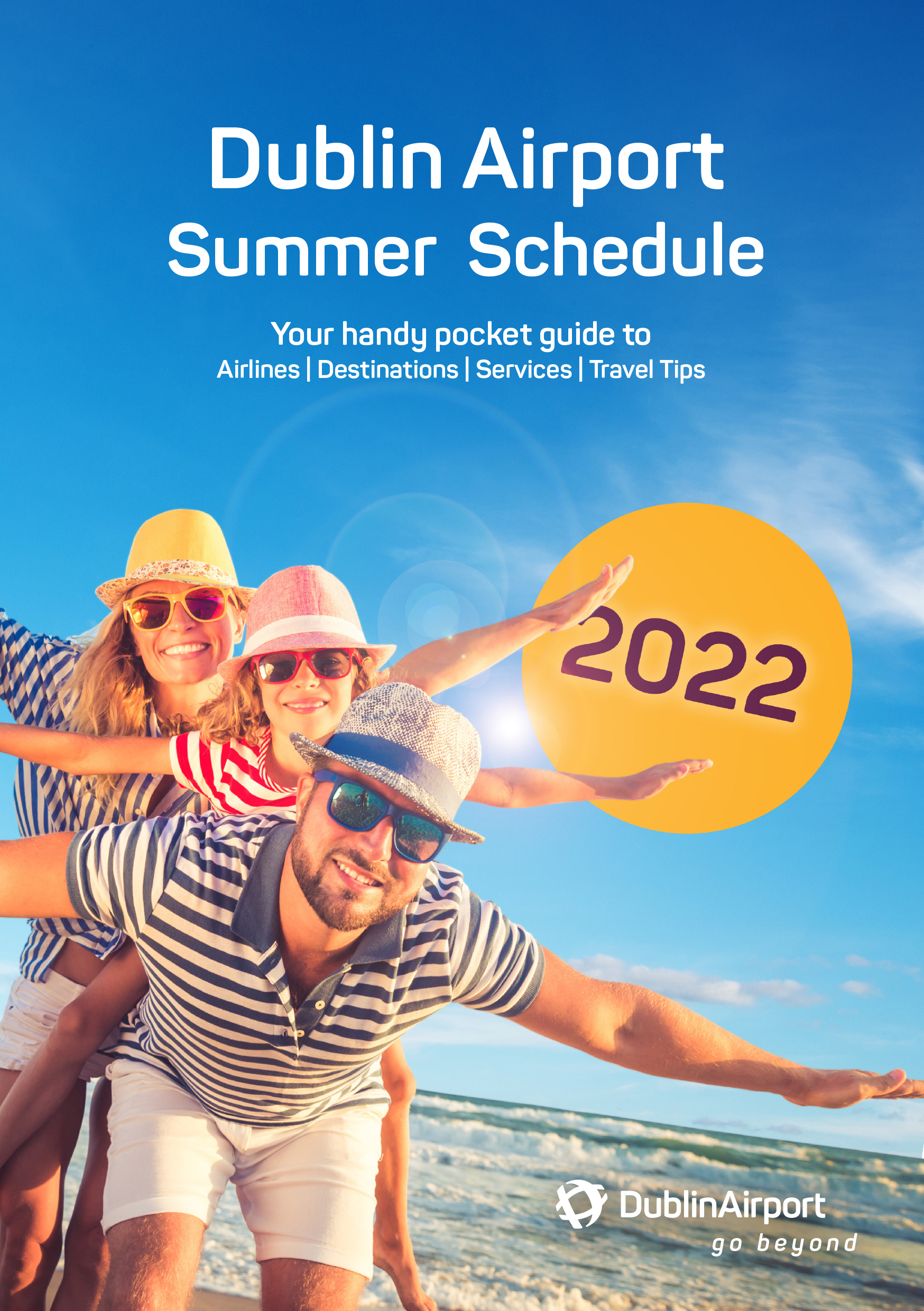 Passengers flying direct from Dublin Airport this summer will have the choice of more than 180 destinations, operated by 44 different airlines.
As Dublin Airport continues to build back following the Covid pandemic, this summer will see more than 1,300 flights to Europe each week, in addition to 700+ flights to Great Britain, 200+ flights to North America and almost 40 to the Middle East and Africa.
Quote from Dalton Phillips, Chief Executive Officer of daa, which operates Dublin Airport, said: "We are working continuously with new and existing airlines to add exciting destinations to our route network. We are particularly looking forward to welcoming these services to our summer schedule this year and we are also looking forward to welcome passengers back into Dublin as Ireland becomes a popular tourist destination again."
With summer fast approaching, Dublin Airport would like to help you plan your next break with some destination inspiration and tips on having the smoothest journey possible.
With 44 airlines currently operating, there are now over 180 destinations to choose from flying direct from Dublin Airport.
If you are planning to travel this summer, we want your Dublin Airport experience to be as seamless and enjoyable as possible. So, before you jet off, take a moment to read our travel check list and always check the latest updates from your airline.
If you're flying soon, Dublin Airport advises you to allow plenty of time for your airport journey. That's up to three and a half hours before your departure time.
We encourage all passengers to prepare for security screening ahead of arriving to the airport. Please see HERE for a guide on security.
You can find further travel tips and information on Car Parks, Fast Track, Lounges, Security Screening and all the health and safety measures in place at Dublin Airport – plus lots more – on dublinairport.com
See Dublin Airport's 2022 summer schedule HERE.
We are excited to be welcoming you very soon.
The Dublin Airport team