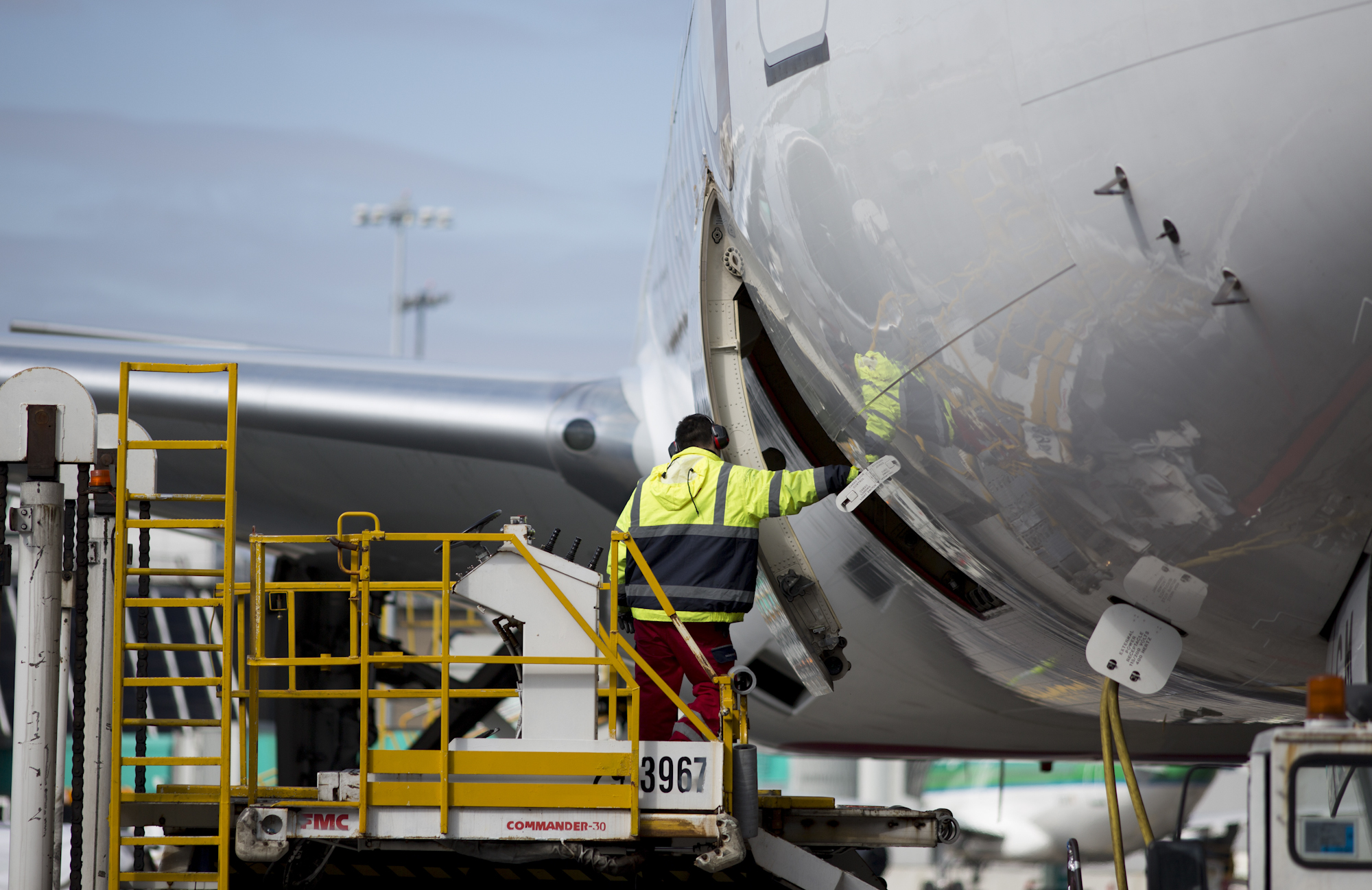 Baggage handling at Dublin Airport is carried out by individual airlines, or by their local ground handling agent at the airport.
daa is responsible for managing the operation of Dublin Airport and for the provision of the infrastructure that is required to enable airlines and handling agents to operate. This means that daa maintains the baggage belts and the other physical infrastructure needed to operate the overall baggage system.
However, daa does not employ any baggage handling staff, and it has no information in relation to missing aircraft baggage. daa does not have any role in relation to baggage delivery and passengers are advised to contact their airline or its local ground handling agent in relation to queries regarding lost bags.
Aer Lingus and Ryanair carry out their own baggage handling operations at Dublin Airport, while international ground handling companies, such as Swissport, and Sky Handling Partner, are responsible for baggage handling for the other airlines that operate at the airport.
The contact details for baggage handling companies at Dublin Airport are as follows:
Aer Lingus: go to aerlingus.com or call +353 1 7617838. You can check the status of an Aer Lingus bag here.
Ryanair: +353 1 8121367. You can track the status of a Ryanair bag here.
Swissport: +353 1 8125715
Sky Handling Partner: General enquiries, please dial +353 1 814 1400. For baggage enquiries, please dial +353 1 808 0381 or +353 1 808 0382 or email your query to baggage@shp.ie