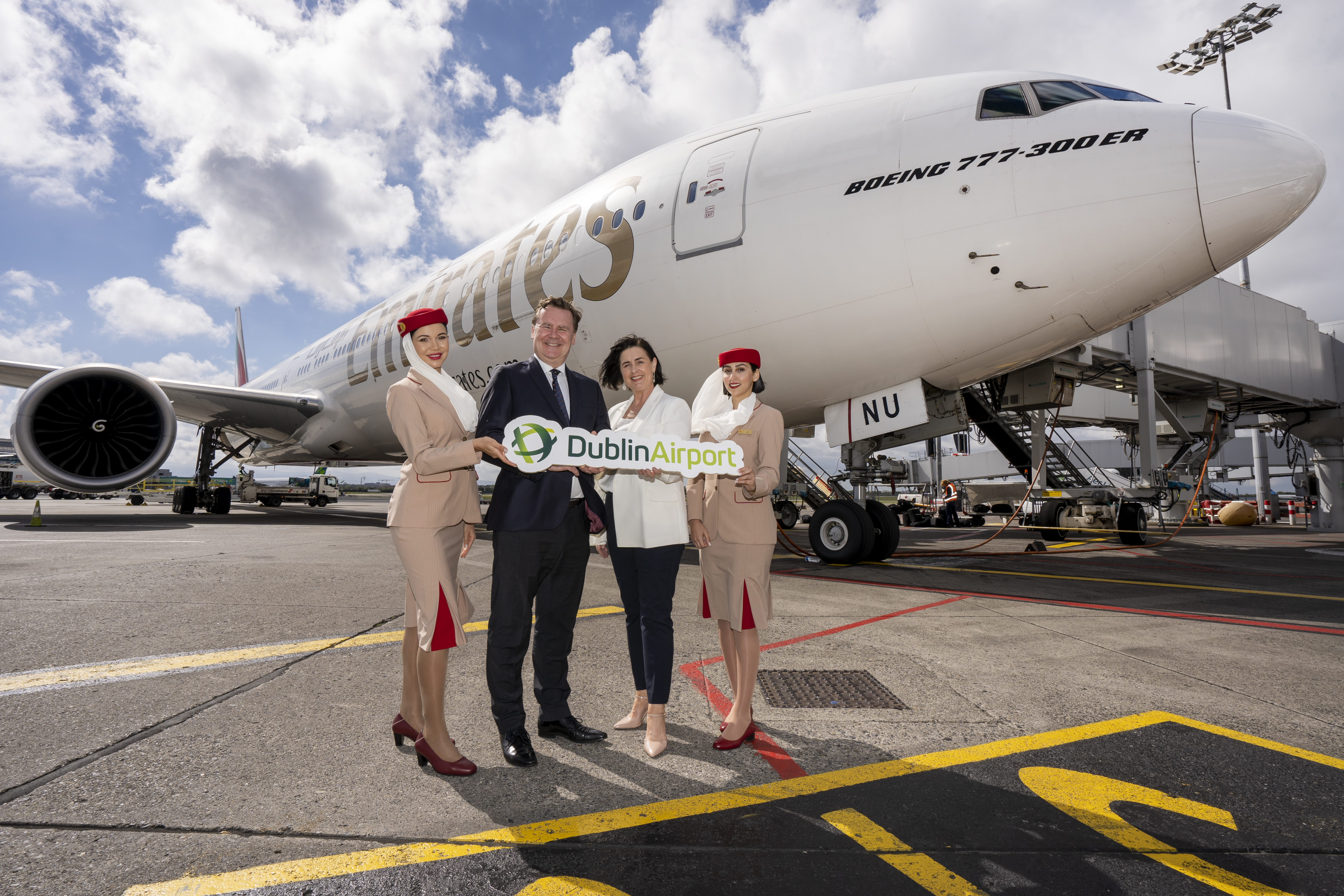 Dublin Airport has welcomed the decision by Emirates to re-instate its double daily route from Dublin to Dubai. The second daily flight was suspended in March 2020 due to the Covid-19 pandemic.
Running two flights per day means that Emirates will connect up to 720 people every day from Ireland with over 130 destinations around the world, including Dubai, Singapore, Hong Kong, Auckland, Melbourne, the Seychelles and the Maldives.
Vincent Harrison, Managing Director of Dublin Airport, said:
"Dublin Airport is pleased to welcome the return of Emirates' double daily service between Dublin and Dubai to our route network. The recommencement of these routes will come as great news for business and leisure passengers in Ireland and Dubai and we anticipate strong demand for these services in both directions. We look forward to continuing to work with Emirates in promoting their services from Dublin Airport."
Country manager for Emirates, Ireland, Enda Corneille confirmed that the airline's Dublin office had experienced a fourfold increase in business to Dubai during the first seven months of 2022.
"The appetite for international travel has surpassed our expectations and traffic to Dubai for the current period is up 448% on the same period last year," said Corneille. "The popularity of Dubai with its year-round sunshine, outdoor lifestyle and wide range of activities and accommodation options has surged and it is one of the top destinations for Irish tourists. In addition to Dubai, we have seen huge growth in bookings for Australia as families and friends reconnect following the reopening of Australian borders. While we all know how tough the past two years have been, we are seeing a lot of very happy passengers onboard at the moment."
Dublin Airport will serve over 180 destinations worldwide this year with 43 airline partners as it continues to rebuild its global reach following the devastating impact on the aviation sector due to COVID-19.