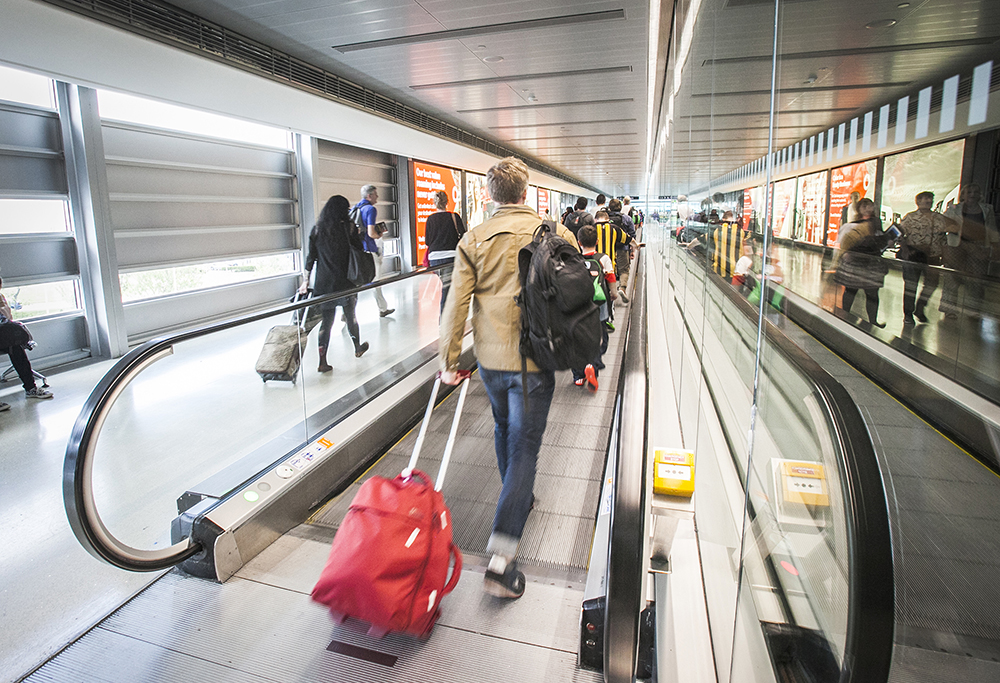 Just over 2.7 million passengers travelled through Dublin Airport in October, an increase of over 1.1 million passengers when compared to the same month in 2021 and 94% of the passenger numbers seen pre-pandemic in October 2019.
The strong performance in October means more than 23.6m passengers have travelled through Dublin Airport in the first ten months of 2022, representing an increase of 300% versus last year and around 83% of 2019 levels.
In October, passenger volumes to and from Continental Europe saw an increase of 500,000 versus the same month last year. That number was down by just -2% when compared with October 2019.
UK traffic reached almost 750,000 in October - an increase of around 320,000 on the same month last year and around 86% of October 2019 traffic.
Passenger volumes to and from North America were at 93% versus October 2019, with around 355,000 passengers travelling on transatlantic routes. Dublin Airport saw an increase of around 260,000 passengers travelling to and from North America in October 2022 versus the same period last year.
Other International passenger traffic totalled around 78,000, which was 50,000 more than in October 2021 and just 2% lower than in 2019.
Domestic passengers in October increased by 48% versus 2019, to 13,000. This was almost 6,000 passengers more than in the same month last year.
According to Graeme McQueen, Media Relations Manager at daa: "October proved to be another very busy month at Dublin Airport, with the number of passengers travelling through equating to 94% of pre-pandemic levels. The very busy October Bank Holiday weekend, which saw more than 370,000 passengers travelling, and the continued recovery in business travel were some of the main drivers during the month. Once again in October, security processing times were stable, with virtually all passengers passing through security in well under 30 minutes, as has been the case since the start of August."
Dublin Airport will serve over 180 destinations worldwide this year with 43 airline partners as it continues to rebuild its global reach following the devastating impact on the aviation sector due to COVID-19.