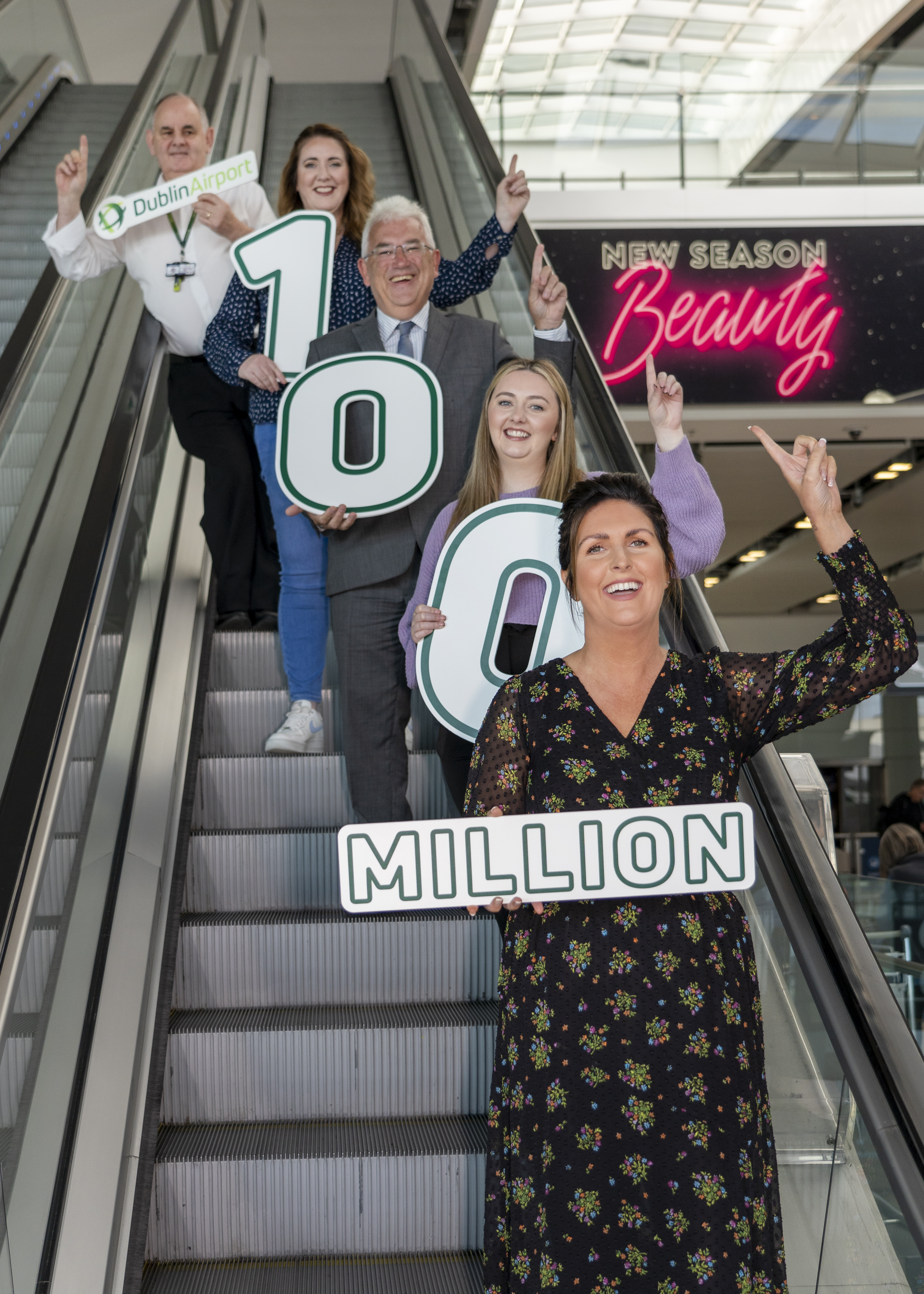 More than 100 million passengers have now passed through Dublin Airport's Terminal 2 (T2) following its opening twelve years ago today on November 19, 2010.
The addition of Terminal 2 has positively transformed the passenger experience at Dublin Airport over the past 12 years, enabling the addition of many exciting new routes. Home to Aer Lingus, Emirates, Delta Airlines, American Airlines, United Airlines and Norwegian, the multiple award-winning passenger terminal facilitates flights to 73 destinations (45 European, 12 in Britain, 14 in North America, one in the Middle East, and one in Ireland), including the likes of Dubai, Chicago, Los Angeles, Boston, New York and many more.
Terminal 2 was designed to improve the passenger experience at the airport and to help boost Dublin Airport's connectivity. Long-haul connectivity has grown by more than 198% since the new terminal opened in 2010, while short-haul connectivity has increased by 44%.
Dublin Airport's total passenger numbers have increased by around 50% since T2 opened in 2010 and are now running at above 90% of the numbers seen in 2019 prior to the Covid-19 pandemic.
Dublin Airport Managing Director Vincent Harrison said Terminal 2 has been a huge success and continues to deliver significant benefits to the Irish economy. "Passing through the 100 million passenger level is a significant milestone for Terminal 2 and highlights the value of investing in major infrastructure projects that will deliver tangible long-term benefits for passengers. There were some who believed that Terminal 2 would be a "white elephant" when it was built, but in just 12 years it has already welcomed more than 100 million passengers.
"The advent of T2 and its US preclearance facility has helped to deliver a huge expansion in transatlantic traffic at Dublin Airport over the past eight years. We have worked closely with our airline partners to grow North American connectivity and to build a substantial transfer business," said Mr Harrison.
Dublin Airport's transatlantic traffic has grown 153% since 2010 and Dublin is now the fifth largest gateway between Europe and North America.
In 2010, when T2 opened, Dublin Airport had 1.5 million transatlantic passengers per year, which is less than we had this year in the four months of July, August, September and October.
There has also been strong growth in the airport's transfer business since the opening of Terminal 2, with the number of connecting passengers having increased threefold to an expected 1.3m million passengers this year.
Construction work on Terminal 2 started on October 1, 2007 and the first piece of structural steel was erected on March 31, 2008. At its peak, the Terminal 2 project was the largest construction project in the State, with 2,600 workers on site. T2's first flight – an Aer Lingus service from Manchester – arrived shortly after 11am on November 19. Flight operations started moving into the new terminal on a phased basis from November 23.