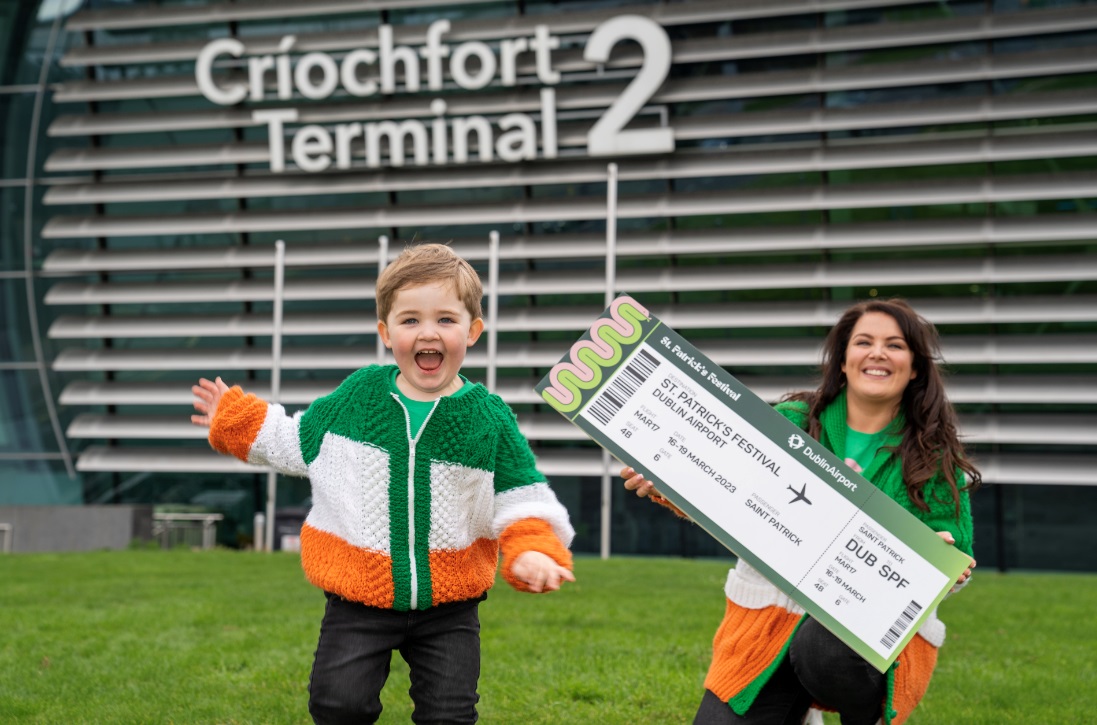 Passengers will soon be arriving for St. Patrick's Festival celebrations, and Dublin Airport will proudly support a host of activities in Dublin's city centre.
The theme of this year's festival celebrations is 'ONE', conveying a message of unity and welcome.
The National St. Patrick's Day Parade will return to the streets of Dublin on March 17, with over half a million spectators expected to turn out on the day.
After a successful debut in 2022, this year will also see the return of Festival Quarter at the National Museum of Ireland, Collins Barracks. Festival Quarter will host three full days of music, performances, and family-friendly events from 16 to 18 March.
On St. Patrick's Day, March 17, Dublin Airport will proudly sponsor the festival quarters entertainment and activities, including live music, bands, street theatre, interactive games, circus and science shows, talks, film screenings and lots more.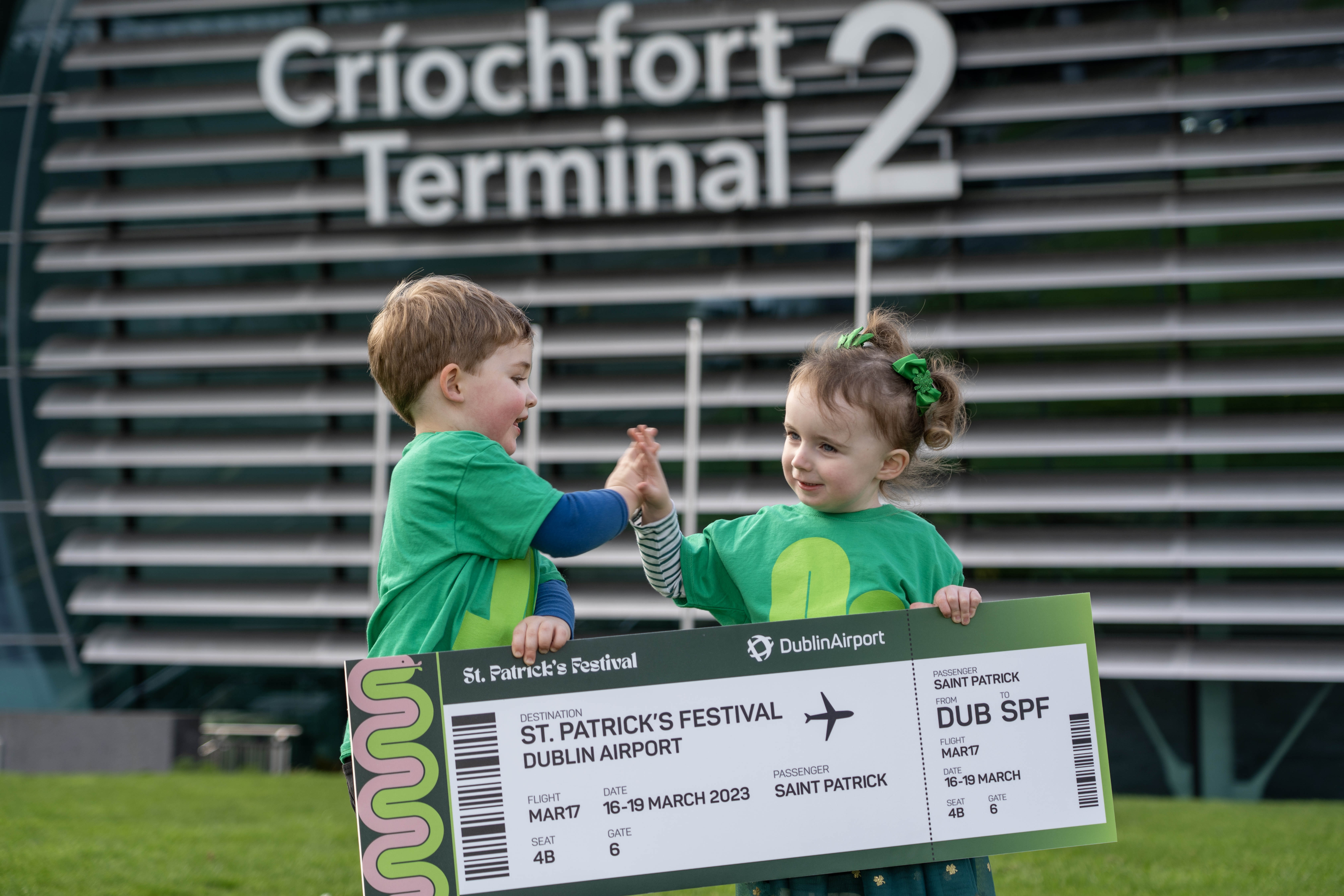 Picture: Hugh Fitzsimons and Doireann Mulvaney High Five Dublin Airport's Partnership with St. Patrick's Festival
St. Patrick's Festival Director, Richard Tierney said:
"We are absolutely delighted to continue our collaboration with our longstanding partner Dublin Airport and to have them onboard as a Programme Partner. Dublin Airport's partnership with St. Patrick's Festival Quarter in the National Museum of Ireland, Collins Barracks, on St. Patrick's Day plays an integral part in celebrating and nurturing the incredible wealth of talent and creativity that Ireland has to offer, from circus acts to talks, traditional artists with a cutting edge, family activities and our world famous Ceilí Mór.
For our visitors from overseas that travel by air to enjoy the celebrations, Dublin Airport is the first point of "Fáilte" they encounter as they arrive. We are thrilled that our partnership with Dublin Airport brings home that message of unity, as well as supporting our arts and culture communities".
Managing Director Dublin Airport, Vincent Harrison said:
"St. Patrick's Day will see the eyes of the world focused on Ireland and Dublin Airport is proud to once again be partnering with St. Patrick's Festival for what will be a fantastic week of family friendly fun and entertainment. We look forward to welcoming visitors from all over the world for the St. Patrick's Festival Celebrations."
Dublin Airport will also partner with Failte Ireland again this year to ensure arriving passengers into the capital's airport receive a warm and helpful welcome.
A dedicated team of Failte Ireland 'Meeters & Greeters' will be in Dublin Airport's Terminal 1 and Terminal 2 arrivals halls, providing a friendly face and a wealth of knowledge to guide passengers on their way to the festivities.