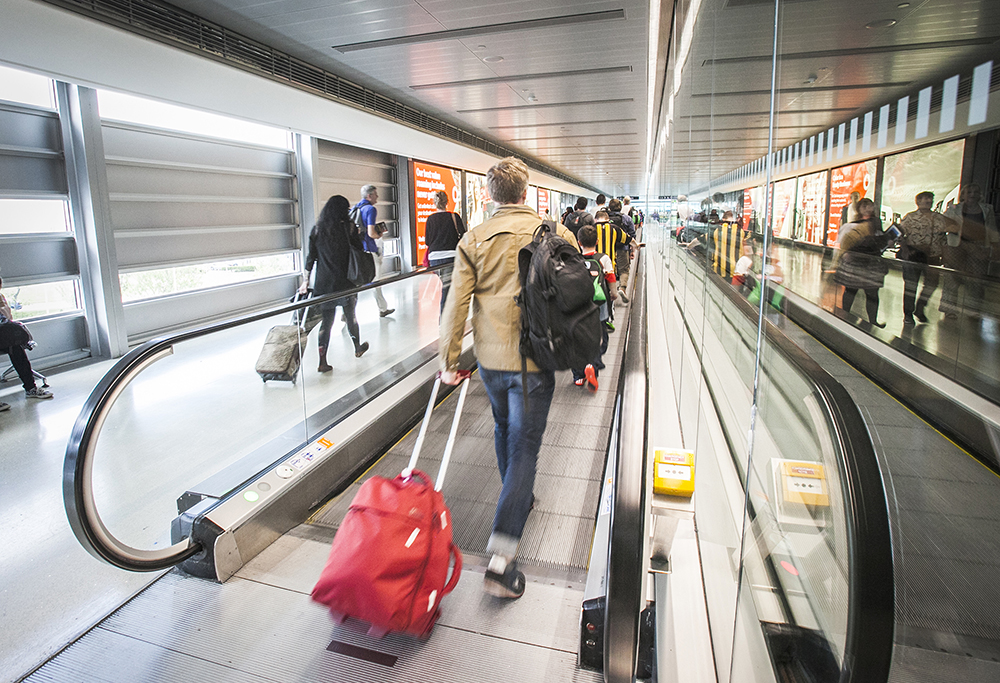 The number of passengers through Dublin Airport in February totalled 2.06 Million, which was 3% higher than in February 2019 and 1% higher than in the previous busiest ever February (2020).
The number of passengers travelling through Dublin Airport in February was 55% higher than those seen in February 2022.

February saw some of the busiest days of 2023 so far at Dublin Airport, with a busy period around Valentine's Day followed by strong travel activity during the school mid-term break. Nevertheless, security screening once again moved smoothly throughout February with 96% of passengers passing through in less than 20 minutes and virtually all through in under 30 minutes.
Overall, the total number of passengers carried by daa's two Irish operated airports - Dublin Airport and Cork Airport - during February this year was 2.22 Million, up from 2.16 Million in February 2019 and 1.42 Million in February 2022.
Reacting to the February performance at Dublin Airport, daa CEO Kenny Jacobs said: "The addition of an extra Bank Holiday weekend in February, combined with Valentine's Day and the mid-term school break, meant February was another very busy month at Dublin Airport. Passenger numbers were boosted by the Six Nations rugby, which saw thousands of French fans travelling to watch their match against Ireland, while many thousands of Irish fans headed to the games in Wales and Italy.
"The busiest day at Dublin Airport was Sunday, February 12 with 96,000 passengers. The most popular destination from Dublin was London Heathrow and a total of 80% of flights were on time leaving Dublin Airport."
"March is set to be another busy month and we're expecting passenger numbers to once again be close to 2019 levels, with two more rugby internationals set to take place, either side of what will be a busy St Patrick's Day period. I want to say a big thank you to our team at Dublin for their commitment and effort."
Dublin Airport exceeded its energy target in February. daa's target (set in October 2022) of achieving a 10% reduction in electricity and gas consumption in Terminals and Campus buildings by the end of February was met, with a 19% drop at Dublin Airport versus the October 2019 and February 2020 period.
The reductions were achieved by identifying over 50 measures to reduce energy use over the winter months. These ranged from dimming lighting both internally in terminals and externally on campus roads and car parks, reducing escalators and travellators run times, and reducing the temperature in the campus buildings and terminals.
daa is reminding passengers due to fly over the coming weeks and months to plan in advance for security screening at the airport to help reduce the time it takes to get airside. Dublin Airport reported that the item most commonly relinquished by passengers at security screening was a bottle of water.