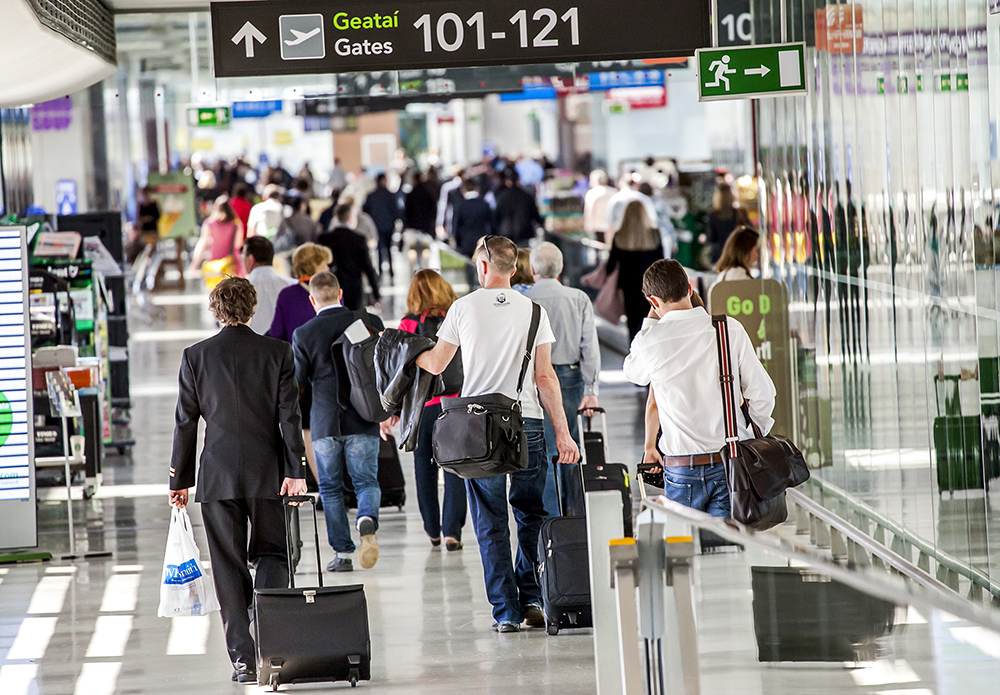 March was another record month at Dublin Airport with 2.48 million passengers went through in March. That's 30,000 passengers higher than the number which went through in the previous busiest March in 2019 and 33% higher than in March 2022. This is the third consecutive month of record passenger numbers at the country's biggest airport.
During the month there were a total of 1.23 million arriving passengers at Dublin Airport and 1.25 million departing passengers.
The March figures mean that 6.65 million passengers went through Dublin Airport in the first three months of 2023, which is 102% of 2019 levels.
daa CEO Kenny Jacobs said: "Our busiest St Patrick's Day period in four years, combined with lots of other big sporting and entertainment events taking place, resulted in a really busy March."
"ACI Europe our industry body is reporting that passenger levels across Europe are generally down 12% when compared to 2019, so international travel to and from Dublin has now recovered and is exceeding pre-pandemic levels," Kenny Jacobs said.
"This is largely driven by flights to and from Continental Europe and transatlantic routes, followed by leisure demand and significant capacity expansion by our Irish based airline partners, "he added.
"London-Heathrow is back to being the busiest European airport and that is reflected in the fact that it is the busiest destination on the network from Dublin airport," Kenny Jacobs said. "Dublin Airport is also back as Europe's 5th largest transatlantic hub."
As part of its ongoing Sustainability journey, daa is committed to reducing its reliance on fossil fuels. In March, Dublin Airport commenced a HVO (hydrogenated vegetable oil) trial as an alternative fuel source for vehicles in the airport's light and heavy fleets.
HVO fuel which is made from waste renewable materials such as vegetable oils, can reduce CO₂ emissions by up to 90% versus diesel and can also contribute to improved air quality.
Pending the trial outcome, daa will seek to transition light and heavy vehicles in the airport's fleet to the new fuel source.