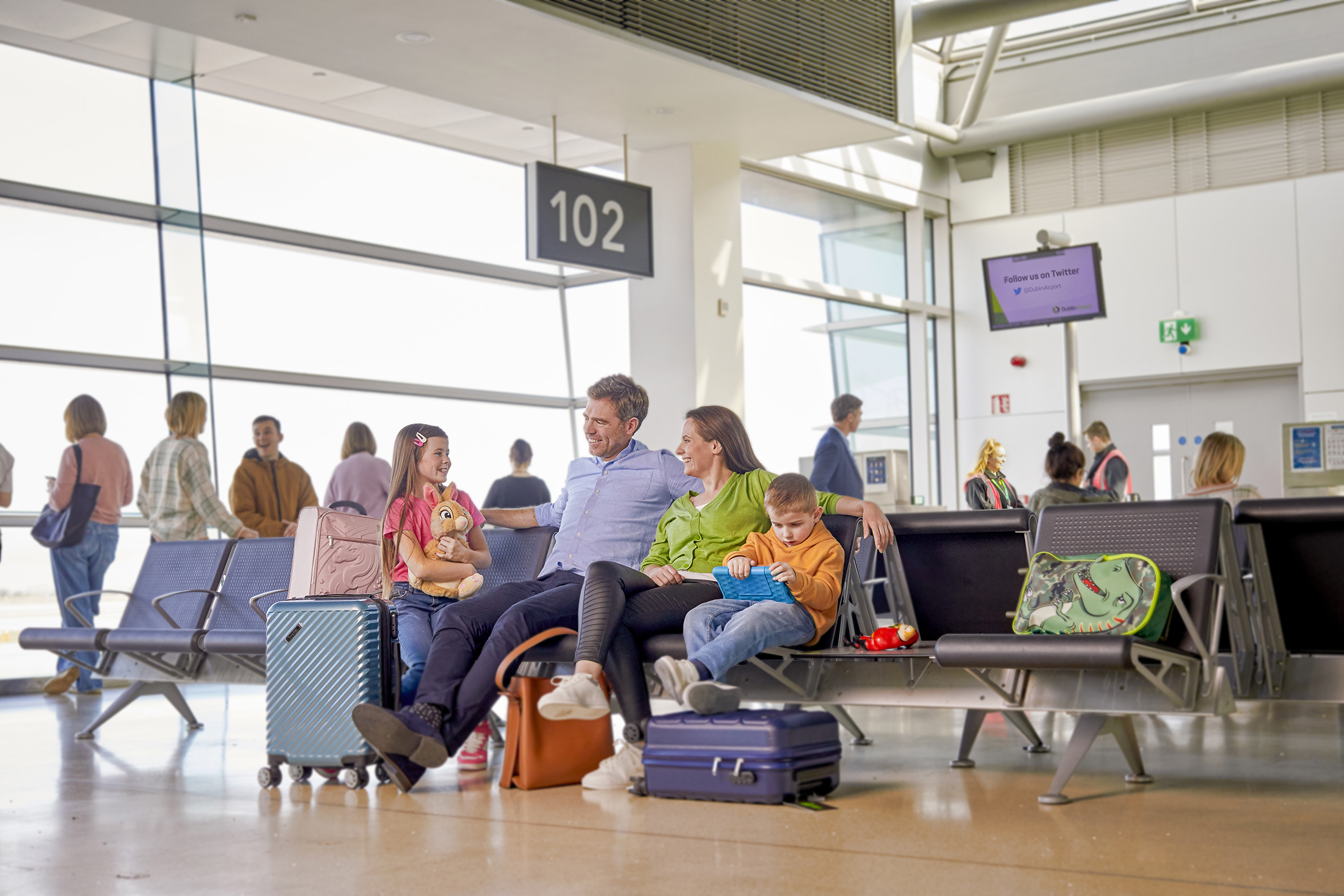 Passengers: 30.3 million at Dublin and Cork airports
Turnover: €752 million
EBITDA: €249 million
Profit after tax: €98 million
Operating costs: €461 million
Net debt: €840 million
daa Group, the operator of Dublin and Cork Airports, Aer Rianta International (ARI) and daa International (daaI), recorded a profit before exceptional items of €98 million in 2022, compared to a loss of €101 million in the previous year. Cumulative daa group losses during COVID-19 (2020 and 2021) were €387 million. Turnover in 2022 was €752 million, up from €324 million in the previous year, which represented an increase of 132% on 2021. daa, which has operations in 15 countries, invested €158 million in capital expenditure in 2022, including €156 million in Dublin and Cork airports and €2 million in its international businesses.
Passenger numbers at Dublin and Cork airports totalled 30.3 million in the 12 months to December 2022 compared to 8.7 million passengers in the previous 12-month period, which was an 85% recovery of passenger levels in 2019.
Dublin Airport facilitated more than 28.1 million passengers in 2022, representing a 231% increase on 2021 activity and an 85% recovery of 2019 levels. Cork Airport, the state's second biggest airport welcomed 2.24 million passengers, a 766% increase on 2021, which represented 86% of 2019 passenger numbers.
daa CEO Kenny Jacobs said: "2022 was a challenging year for everyone in the global aviation sector, including daa, due to the sudden surge in demand for international travel following the easing of COVID-19 restrictions. As has been well documented, there were a number of key shortcomings with respect to the standards and service quality at Dublin Airport during the first half of 2022 but we recovered well and have enjoyed nine months of stability since. The hard work and commitment of the daa team has ensured that since August 2022, around 90% of our passengers have passed through security screening in under 20 minutes."
"During 2022, we recruited over 1,000 new employees, managed a remarkably busy summer season, and returned to a normal level of customer service for the Christmas and New Year period. This strong passenger performance has continued into 2023. As we look ahead to the busy summer, our full focus is on ensuring the operation at Dublin Airport is appropriately resourced, while our recently announced 15-point improvement plan will bring better standards for all of our customers. At Cork Airport, the country's second biggest airport, passenger numbers continue to grow and are now consistently above 2019 levels on a monthly basis."
Kenny Jacobs said: "daa is committed to ensuring sustainability is embedded within all parts of the organisation. Three driving principles are guiding our actions – Decarbonisation, Circularity and Healthy Local Environments. The ultimate target is for our Group's wholly owned business to achieve net zero carbon emissions by 2050."
Kenny Jacobs said: "The Irish labour market remains incredibly competitive, meaning the attraction and retention of top talent is a constant challenge. Our people are core to the delivery of our business strategy and the ability to continue to retain and hire the best talent is vital to our future success."
Reflecting on 2022, daa Chairman Basil Geoghegan said: "A key highlight for the Group in 2022 was the opening of the new North Runway at Dublin Airport - on time and on budget. The new runway is a vital economic enabler for Irish tourism, trade and foreign direct investment and we were enormously proud of everyone who helped deliver this remarkable feat of aviation engineering, which will serve Ireland for generations to come. We are committed to being a responsible and good neighbour; one that engages and listens. For decades we have supported activities that enhance community spirit, providing resources to improve community wellbeing and we are committed to doing this with our partners in Fingal for decades to come."
Speaking about daa's return to profitability, daa's Group Chief Financial Officer Catherine Gubbins added: "Our return to profitability in 2022 is welcome, following the significant losses accrued as a result of the COVID-19 pandemic. For the year ended December 2022, the daa Board has decided not to provide for the payment of a dividend and the Board also has concerns in relation to the Group's ability to pay a dividend over the next number of years. This is in the context of the significant impact of COVID-19 on the Group, the poor commercial outcome arising from the recent Commission for Aviation Regulation (CAR) determination and the scale of capital expenditure that will be required to address the critical capacity challenges that Dublin Airport faces."
Kenny Jacobs said: "daa's performance in 2022 was helped by the strong performance of our global retail and international businesses. ARI won a major contract to operate duty-free and duty-paid retail concessions at eight airports in Portugal, while daa International was awarded a five-year contract to support, manage and advise on operations, aviation business development, non-aeronautical revenue and facilities management at King Abdulaziz International Airport in Jeddah, Saudi Arabia. The daaI team also won a 12-year operations and maintenance contract to become the operator of the new international airport being constructed at the Red Sea Resort in Saudi Arabia."