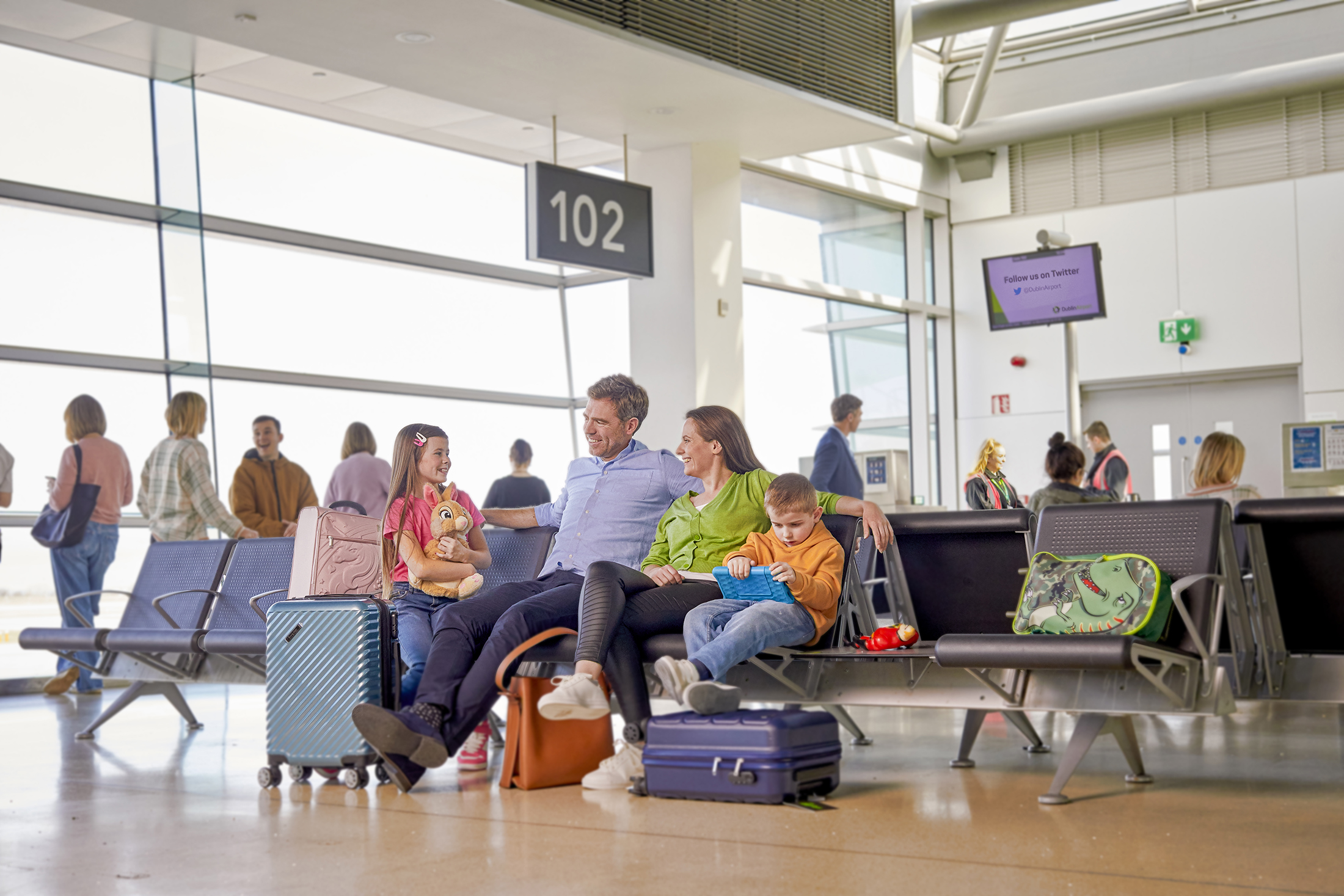 Just under 400,000 passengers (394,000) are set to travel through Dublin Airport over the coming May Bank Holiday weekend, according to airport operator daa.
daa said it is expecting around 198,000 passengers to depart Dublin Airport over the four days from Friday to Monday, with around 196,000 passengers due to arrive at the airport.
Passengers departing from Dublin Airport over the May Bank Holiday weekend, and over the coming months, are advised to arrive at their terminal two hours in advance of a short-haul flight and three hours before a long-haul flight.
Passengers are further advised to check which terminal their flight is departing from when planning their journey to the airport.
According to Graeme McQueen, Media Relations Manager at daa: "The busiest days this weekend will be Friday and Sunday with just over 100,000 passengers going through our terminals each day. These are similar numbers to those seen during the recent busy but smooth Easter period. Many Irish travellers are availing of the long weekend to take a city break overseas, while thousands of rugby fans will travel to Dublin this weekend for the Champions Cup clash between Leinster and Toulouse at the Aviva Stadium on Saturday afternoon."
"Passengers visiting Dublin Airport this weekend will experience the many improvements being rolled out in both terminals as part of our Better DUB improvement plan, which includes the provision of more than 400 additional seats, new dedicated family seating areas at departure gates and faster free Wi-Fi speeds throughout the airport."
"Demand for parking at the airport is high for the coming weekend, so passengers are advised to book online in advance of travelling. Passengers are also encouraged to consider alternate ways of travelling to and from the airport, including by bus, taxi or drop-off. We look forward to welcoming all passengers travelling this weekend and wish everyone a pleasant trip," said McQueen.