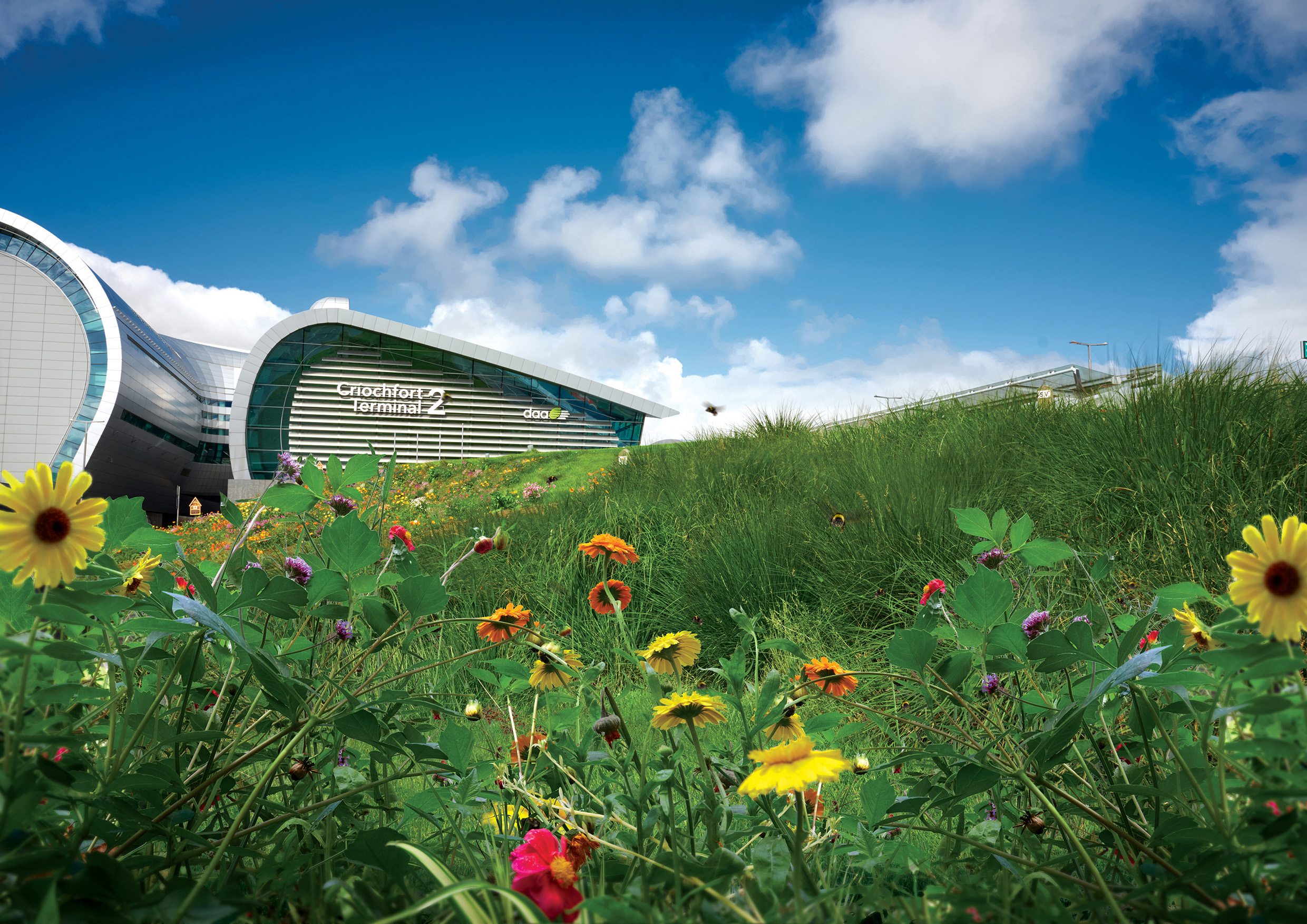 daa has announced proposals for new sustainability measures to incentivise airlines to operate lower CO₂ emission aircraft at Dublin Airport. Under the new proposed incentive scheme, a low emissions discount will apply to Dublin Airport's ultra-low cost aeronautical charges, the lowest of any capital city airport in Europe and the airport operator, daa, will charge airlines who fly high emission aircraft more.
daa will shortly commence consultation with airlines on the next phase of its environmental charging strategy, which proposes to introduce the new discounts to incentivise the operation of newer, quieter and cleaner aircraft at Dublin Airport. A new 25% discount off all runway charges will be available to all airlines that operate the most environmentally friendly aircraft at all times of the day. The expected multi million euro discounts will further incentivise sustainable airport operations at Dublin Airport and are expected to go live within the next six months.
daa introduced the first phase of its environmental charging strategy last year and already applies higher charges for nosier aircraft which operate at night. It is committed to the continued introduction of environmental charges. Phases 1 and 2 of the noise reduction scheme focus on penalising aircraft noise at night via surcharges. Airlines operating at Dublin Airport are projected to achieve discounts on published aeronautical charges in excess of €30 million this year. Airlines with aircraft based at Dublin Airport, such as Ryanair and Aer Lingus, reap the largest share of these incentives.
Dublin Airport has already secured carbon neutral status for emissions under its direct control, demonstrating its commitment to a more sustainable future. To promote this vision further, daa is now announcing ground-breaking incentives for airlines to operate lower CO₂ emission aircraft types as a key factor to encourage uptake. daa acknowledges challenges remain for the aviation and travel industry to recover fully from the impacts of the past three years but says all players in the aviation ecosystem are committed to working together to meet global climate change and sustainability targets.
As an airport operator, daa levies airport charges to finance the regulated airport activities to provide passengers with a safe, high-quality and resilient service. daa's price cap is set for a period of four years after consultation with the airlines and under the supervision of the independent economic regulator IAA (formerly CAR). Tariffs are set annually and daa says the new incentives will form part of a multi-annual scheme.
Kenny Jacobs, daa CEO, the operator of Dublin Airport said:
"At daa, we are embedding environmental sustainability into everything we do. We are acutely aware of the scale of the task of achieving the government's target of a 51% reduction in Scope 1 and 2 emissions at our airports by 2030, on our way to our ultimate goal of achieving net-zero emissions by 2050."
"We are fully committed to delivering on these targets while in parallel, working alongside aviation stakeholders and our airline partners to support the sector's transition to a more sustainable model for the future and addressing our Scope 3 emissions."
In 2022, the company reduced its carbon emissions by 24% at Dublin Airport and 38% at Cork Airport versus a 2018 baseline average. This was achieved by implementing a robust energy management process, continued LED upgrade works, a fleet replacement program, and participation in the SEAI and OPW Reduce Your Use Campaign. daa has also exceeded its recycling target by achieving a 46% recycling rate at Dublin Airport.
In 2023, daa aims to continue building and evolving its ESG program and credentials, with a particular focus on the implementation of a new reporting standard, as well as the development of an updated ESG action plan for the business which will be introduced from 2024 onwards.
"daa has a renewed ambition for Dublin Airport and its users. We are steadfast in our ambition to grow Dublin Airport sustainably and to be a standard-bearer for quality service," said Kenny Jacobs.
"Following on from the North Runway development, we aim to progress at pace our planned €1.9 billion capital investment program in sustainability projects, a refurbished terminal, new piers, gates, stands, and transfer facilities that will ensure a compelling service and lasting legacy for future generations of air travellers in and out of Ireland."