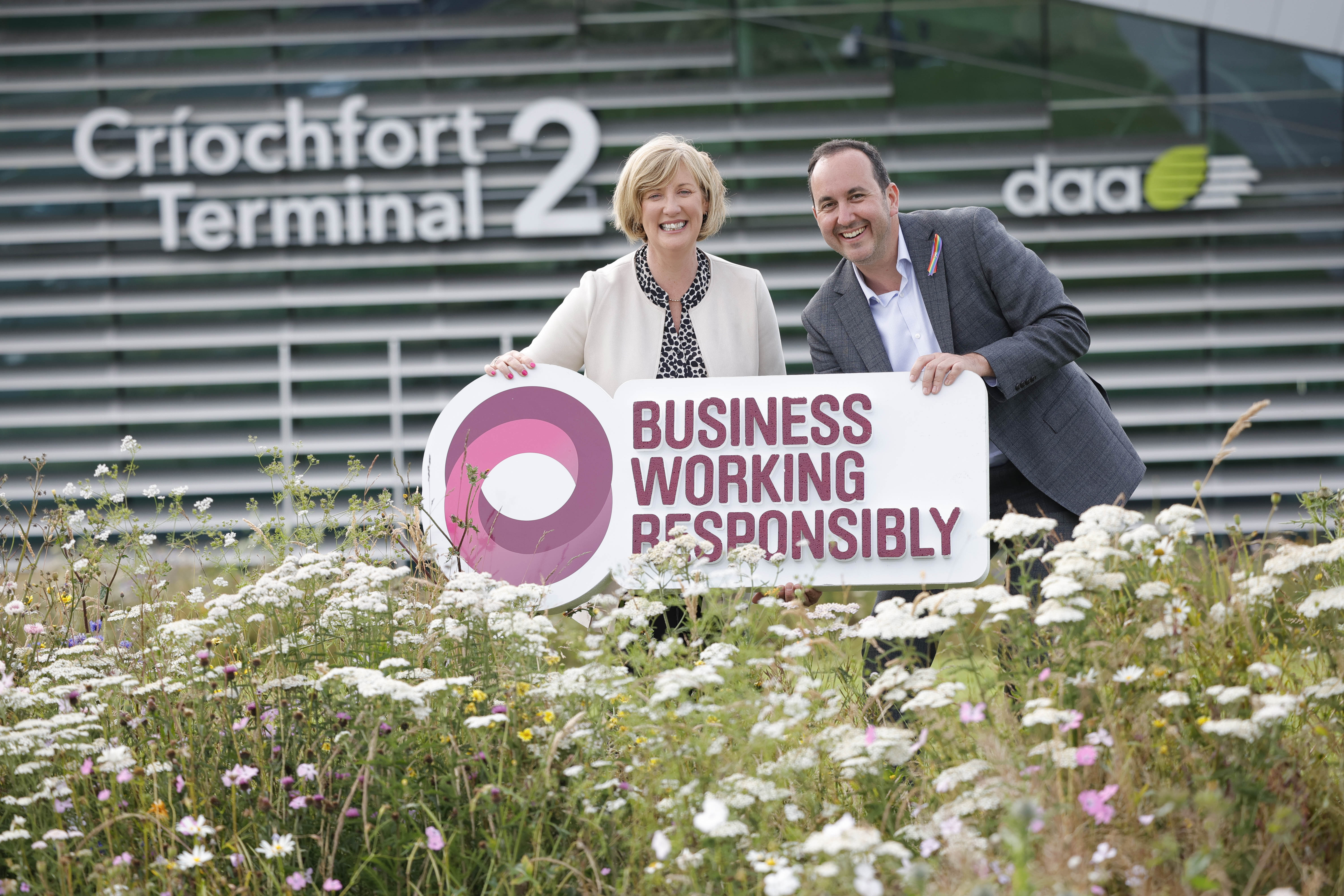 daa, the operator of Dublin and Cork airports, has been certified to the Business Working Responsibly Mark, which is considered the gold standard for Corporate Social Responsibility and sustainability in Ireland.
daa said the award from Business in the Community Ireland, which is independently audited, is a validation of the company's commitment to being a sustainable business.
daa received the Mark in recognition of the increasing number of Environmental, Social and Governance (ESG) practices it has instilled at the heart of its business. These include work being done with airline partners to incentivise the use of quieter and more fuel efficient aircraft, reducing energy usage in the terminals and buildings at Dublin and Cork airports, and the success of the €10 million Dublin Airport Community Fund which supports local projects that make a positive contribution to communities around the Airport, including children's clubs, sporting organisations and groups for older people.
On receiving the Business Working Responsibly Mark, Miriam Ryan, Chief Governance and Strategy Officer, daa, said: "This achievement is down to the hard work of our staff and the many initiatives we are rolling out to make us a more responsible business. Being certified with this Mark represents a significant milestone for daa and reflects our commitment to our customers, colleagues and communities. Our aim is for sustainability to run through every strand of our business strategy and we are proud that our approach has been validated against an objective set of standards. We are continually looking at ways to positively enhance the impact of daa's businesses, both in terms of economic impact and jobs, as we strive to become a Net Zero business by 2050 at the latest."
According to Tomás Sercovich, CEO, Business in the Community Ireland: "We are delighted that daa has achieved certification to the Business Working Responsibly Mark, demonstrating the strength of their management systems across Economic, Environmental, Social and Governance dimensions. Through their Mark certification daa have established a strong foundation from which to mainstream sustainability across their strategy and business model. daa joins over 40 Irish organisations that have achieved Mark certification, at a time where it remains imperative for business to demonstrate through evidence and third-party verification the robustness of their sustainability intentions. We commend the team at daa for their commitment and determination."