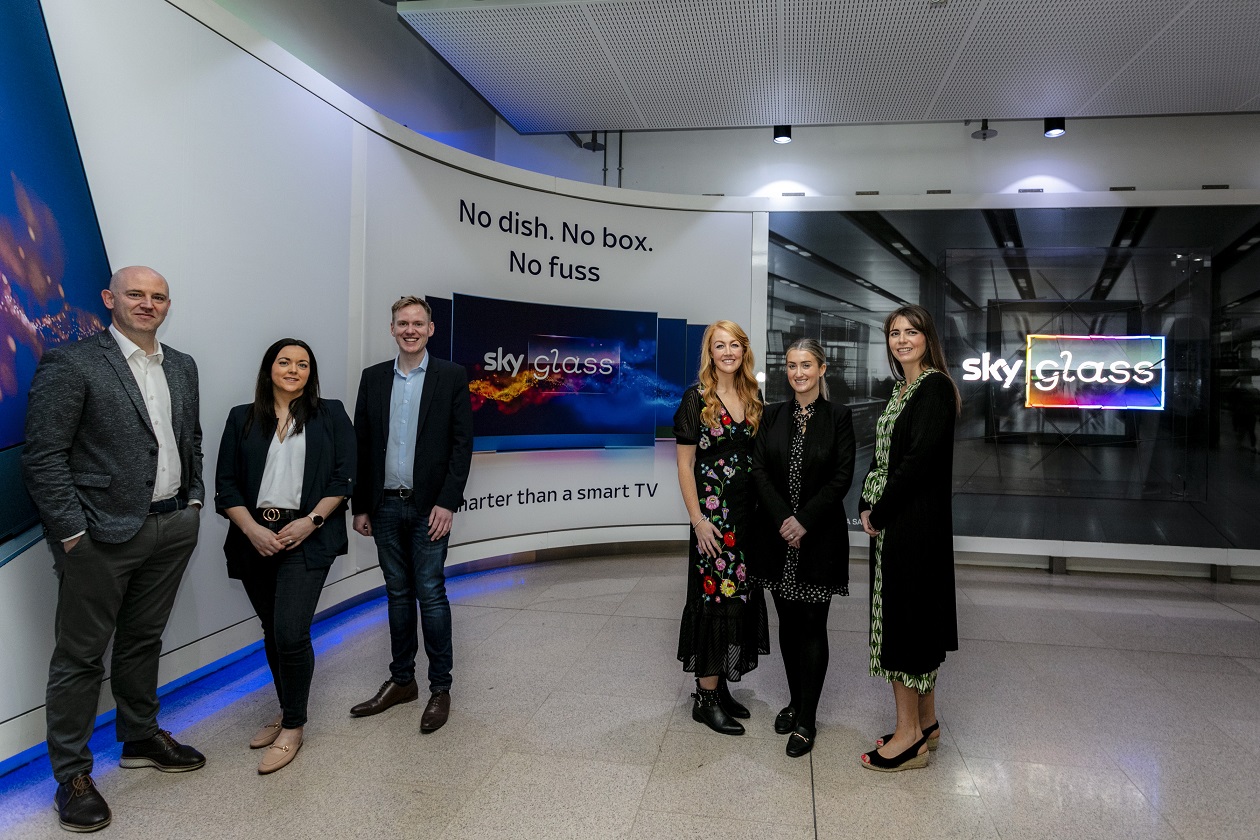 Dublin Airport's Media Sales team has unveiled a ground-breaking new advertising platform for brands with the launch of Ireland's first dedicated hologram to the media market.
Featuring a four-ray LED-based display, the hologram unit uses fan rotation that surpasses the speed discernible by the human eye, resulting in stunning 3D holographic content which appears to float in mid-air.

To mark this milestone, Dublin Airport Media Sales has partnered with Sky, one of Europe's leading media and entertainment providers, to launch the new platform in the airport's Terminal 2, which is certain to catch the eye of the tens of thousands of passengers using the terminal on a daily basis.
This pioneering hologram initiative represents the latest addition to Dublin Airport Media Sales' repertoire of ground-breaking innovations, following the successful introduction of "Skyscreen," the first dedicated advertising screen with sound.

The team is aiming to digitise over 40% of Dublin Airport's advertising footprint within the next 12 months, reinforcing the airport's position as a forward-thinking advertising hub.
Located in T2 arrivals, after the customs area, the hologram will be available to brands starting from August 2023, providing a unique and impactful advertising platform to engage with travellers and visitors.

According to Leonard Miller, Head of Media Sales and Brand Partnerships at Dublin Airport: "The introduction of Ireland's first dedicated advertising hologram to the media market represents a leap forward in advertising innovation. With the use of HYPERVSN's state-of-the-art technology, our hologram unit delivers mesmerizing 3D content that captivates viewers".
We are delighted to partner with Sky for the launch of the hologram. This is yet another example of our commitment to driving cutting-edge solutions. The hologram offers brands an unparalleled opportunity to engage with audiences in a truly immersive way. We are delighted to introduce such an innovative product to the Irish advertising market, ushering in a new era of possibilities for advertisers" he added.

Melissa Byrne, Head of Media at Sky Ireland said "We're delighted to be the launch partner of the Hologram with Dublin Airport. It's a really exciting & innovative advertising format that we haven't seen in the Irish market before. Innovation is at the heart of what we do at Sky. Last year, we introduced Sky Glass to Ireland and, just recently, we launched Sky Stream - both revolutionary TV products that allow customers to get Sky over WiFi. The opportunity to partner with Dublin Airport to launch this innovative advertising format was a perfect fit to enable us to showcase Sky Glass and bring it to life for passengers travelling through the airport this summer".