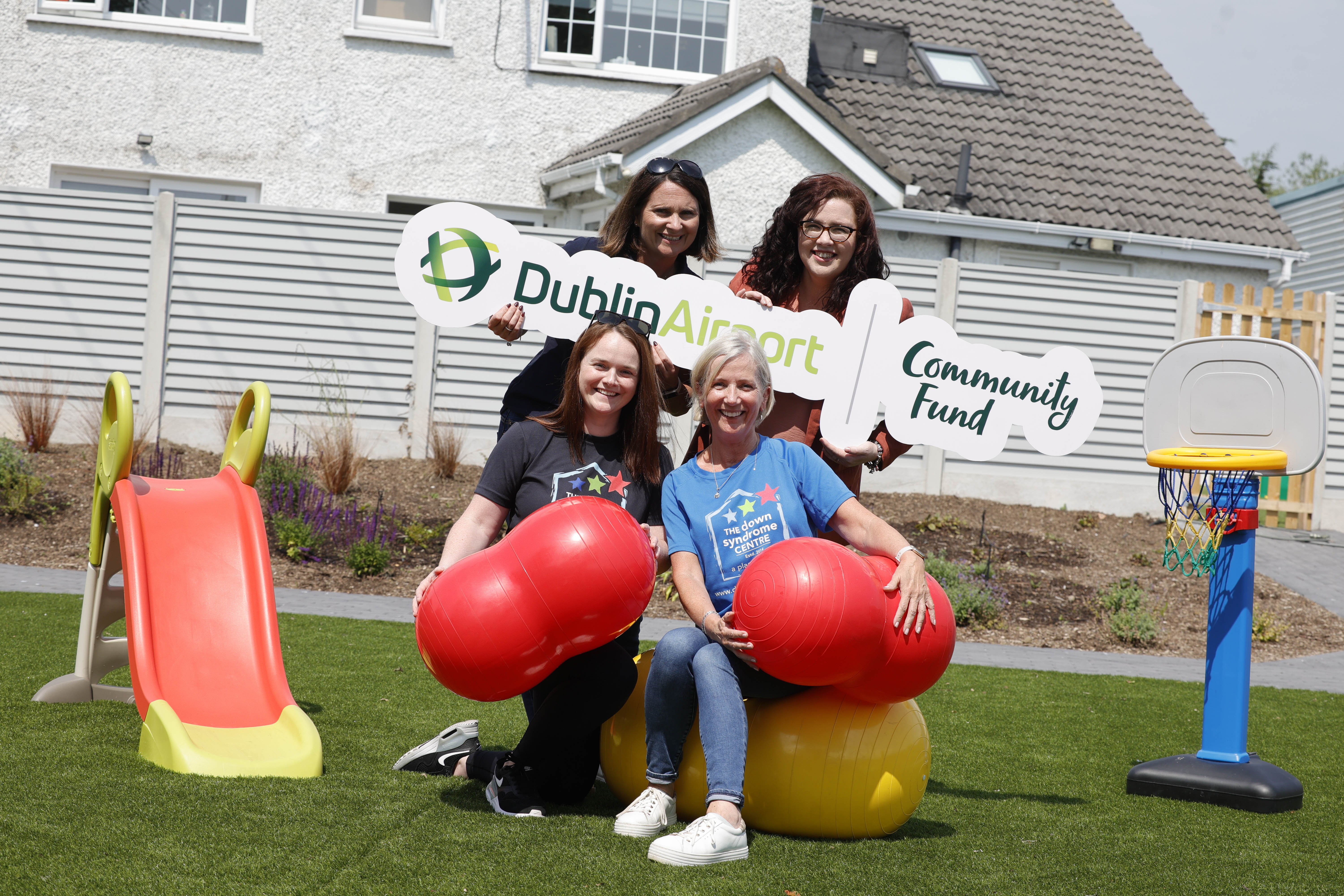 Dublin Airport proudly announces its dedicated support for the Down Syndrome Centre Swords Bike Track and Back Garden initiative through its Community Fund. This collaboration underscores Dublin Airport's unwavering commitment to fostering positive impacts and elevating its neighbouring communities.

Nestled within Willowbrook House in Swords, the Down Syndrome Centre Swords has become a vital lifeline for families in North Dublin and adjacent areas. Since its establishment in April 2022, the centre has been a hub for crucial Speech and Language Therapy, Occupational Therapy, and specialised programs for children with Down syndrome. These essential services have been previously out of reach for many families.

Marking a milestone in community collaboration, the Community Fund's endorsement of the Down Syndrome Centre Swords Bike Track and Back Garden initiative signifies a transformative endeavour. This project entails the conversion of an underutilised garden into a versatile space, encompassing a bike track and recreational zones. The venture significantly enriches the centre's offerings, introducing "Learn to Ride a Bike" classes and a vibrant Cycling Club summer program. Beyond its recreational value, the bike track seamlessly integrates into therapy sessions, becoming an inclusive platform for athletic activities. Additionally, the redesigned garden space inspires engagement in sports such as football and basketball, promoting holistic well-being among children.
Since its establishment in 2017 with a substantial commitment of €10 million over 25 years, the Dublin Airport Community Fund remains steadfast in fostering progress within the communities encompassing the airport. Encompassing 13 eligible areas, the fund consistently seeks projects that uplift and empower. An independent Grant Making Panel meticulously evaluates and awards funding to deserving initiatives, leaving an indelible mark on the lives of countless individuals.

Dublin Airport's Community Fund extends beyond community projects to support educational aspirations. The fund annually sponsors up to 20 students from economically disadvantaged backgrounds, granting them access to higher education at Dublin City University (DCU) through the Access Programme.
Pictured above: Down Syndrome Centre (DSC) Swords Manager Triona Cussen with DSC Clinical Manager Ellie Forsythe and DSC receptionist Maggie Fagan with Janine Davidson, Dublin Airport's Community Engagement Executive.