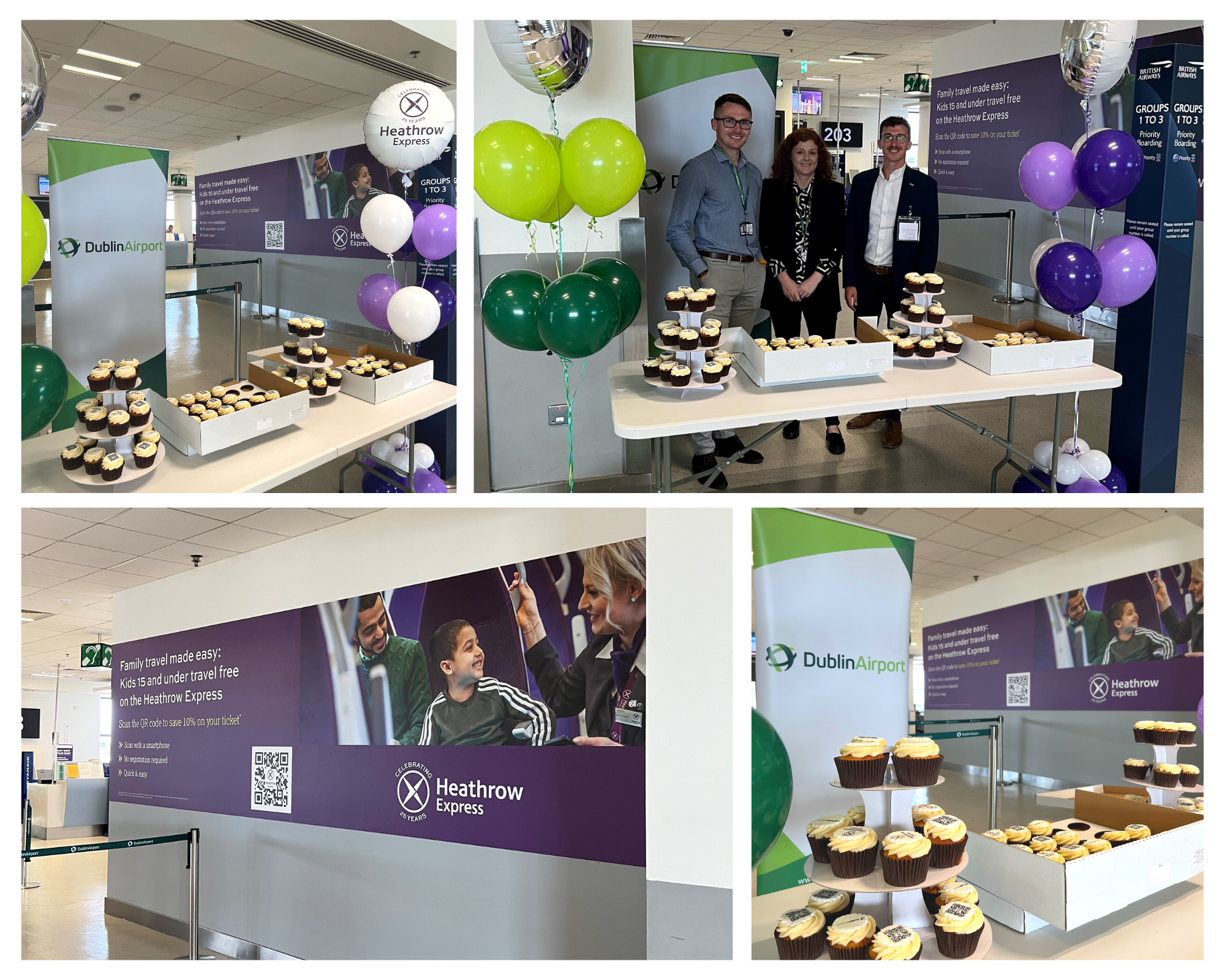 Dublin Airport is proud to announce a partnership with Heathrow Express, aimed at enhancing the convenience and satisfaction of passengers departing from Terminal 1. This initiative offers passengers the opportunity to pre-book train services to Central London before commencing their air journey.

The cornerstone of this collaboration is the introduction of a user-friendly, QR code-based booking system. By simply scanning a QR code located at Gate 204 within Terminal 1, passengers can effortlessly reserve their Heathrow Express services, ensuring a seamless transition from the airport to Central London.

Barry Keane, Commercial Development Manager at Dublin Airport, expressed his pride in this venture, stating, "We are exceptionally proud of this innovative product and the value it adds to our passengers' journeys. It aligns perfectly with Dublin Airport's commitment to improve the overall passenger experience, making travel from through Dublin Airport and beyond smoother, more convenient and enjoyable."