Listening to Passengers
Giving Feedback on your Airport Journey

Gathering feedback from passengers and other airport users is a vital part of Dublin Airport's approach to understanding passenger needs and improving services and facilities. As well as our Happy or Not machines across the journey and our extensive research programme, we have introduced two new tools to boost our levels of passenger feedback.
1. Rate my Airport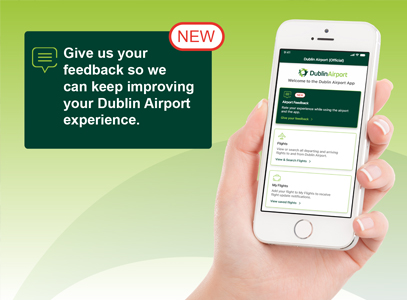 This is a new feature of the Dublin Airport App which allows passengers to give feedback and flag issues in real-time. Located prominently on a new home screen for easy access, passengers can choose to rate their experience as they travel or afterwards. App users who sign up for flight alerts will also be prompted to give their feedback on their journey.

The App also has helpful real-time flight information, the option to sign-up for flight alerts, live security queue times and lots of useful information to help you on your airport journey. To use this new feature and benefit from having real-time flight information in your pocket, simply download the free Dublin Airport (official) App from your App Store.
2. Passenger Panel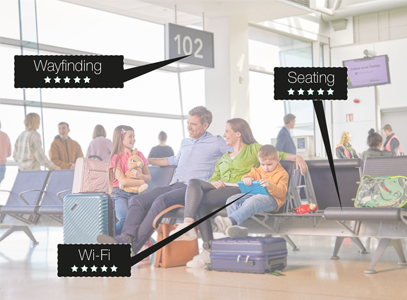 The Dublin Airport passenger panel is a new initiative that will enable a representative group of passengers to meet with members of the daa and Dublin Airport management team to discuss their experiences in the airport and highlight areas for focus and improvement. The first meeting will take place in 2024. The selection of panel members will begin in November 2023. Members of the public who are interested in joining the panel will initially be asked to complete an expression of interest form on dublinairport.com.
If you think you would like to participate, please keep an eye out for updates on social media regarding the opening of the expressions of interest. Alternatively, you can sign up for our newsletter by clicking here as we will let all our newsletter subscribers know by email when the expression of interest form for the panel is available.