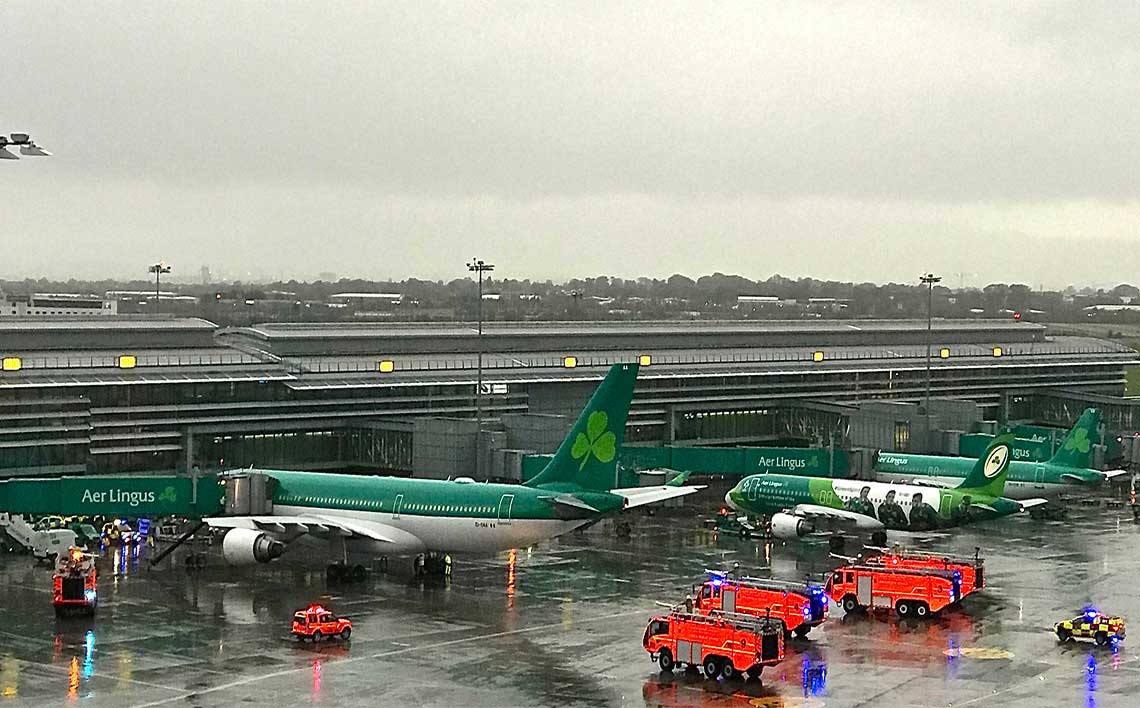 From time to time passengers travelling through Dublin Airport could witness what may be an alarming sight; a line of emergency vehicles escorting an aircraft to a parking stand or waiting for an aircraft to land.
But in fact this is a relatively routine occurrence. Safety and security are Dublin Airport's main priority and our first line responders are regularly mobilised on a precautionary basis.
A first-line turnout is a full response to any potential incident involving an aircraft, on the airfield or an issue in the terminals. The vast majority of such incidents turn out to be minor issues and are stood down very quickly.
During a first-line turnout all of Dublin Airport's emergency vehicles and resources are deployed. Local authorities also attend including the Dublin Fire Brigade and the National Ambulance Service. The situation is assessed and evaluated at the scene by the Airport Fire Officer, the Dublin Fire Brigade and the pilot, and a suitable course of action is agreed.
Most incidents are minor ones and the local authorities are quickly stood down and the airport's Emergency Services return to the fire station.
The video above shows a recent first line turnout. In this case, the aircraft landed safely, passengers disembarked and the incident was stood down. Our fire crews train constantly to deal with any potential emergencies and have a response time of less than three minutes for any incident on airfield.