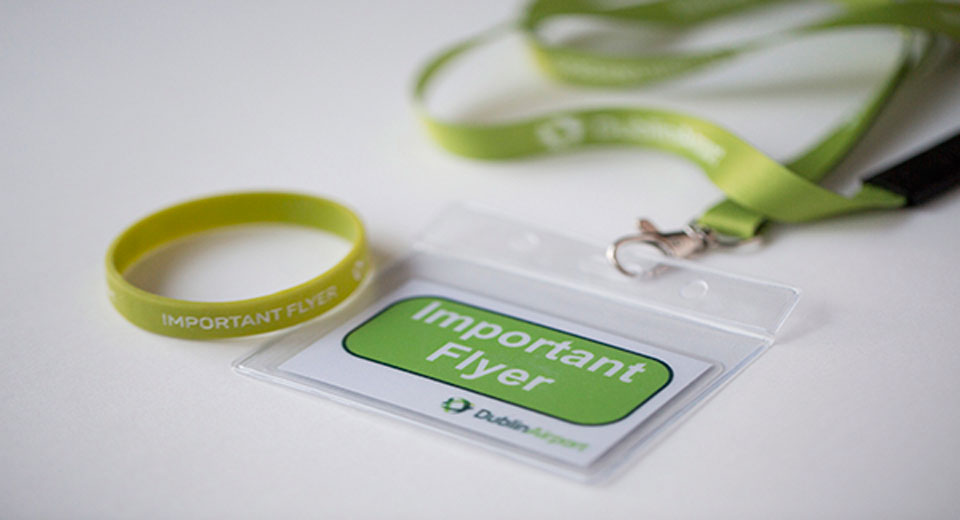 We understand that people with autism can find travelling through the airport a difficult and scary experience, and with this in mind, we've put in place several initiatives to help make the journey easier.
We operate an Autism 'Important Flyer' initiative where a wristband or lanyard is provided to passengers with autism travelling through Dublin Airport. These can be shown to staff at security, immigration, or areas where they may encounter noise or queues, and special assistance will be provided.

For more information regarding Autism ASD Special Assistance at Dublin Airport, see here
We also have visual guides on our website to help passengers with autism to understand the process of getting through the airport.
Here's the links to the guides for each terminal.
We provide familiarisation tours for anyone who may be apprehensive about travelling, to try to alleviate any fears they may have. The tours are carried out on a one-to-one basis because our priority is to tailor each tour to each individual's specific needs.
We also provide tours for My Canine Companion, which trains new dogs to assist children and young adults living with autism. The dogs train here at the airport, so that they can become familiar with the busy airport environment and the different types of scenarios that they may encounter such as the security screening process and food and beverage outlets.